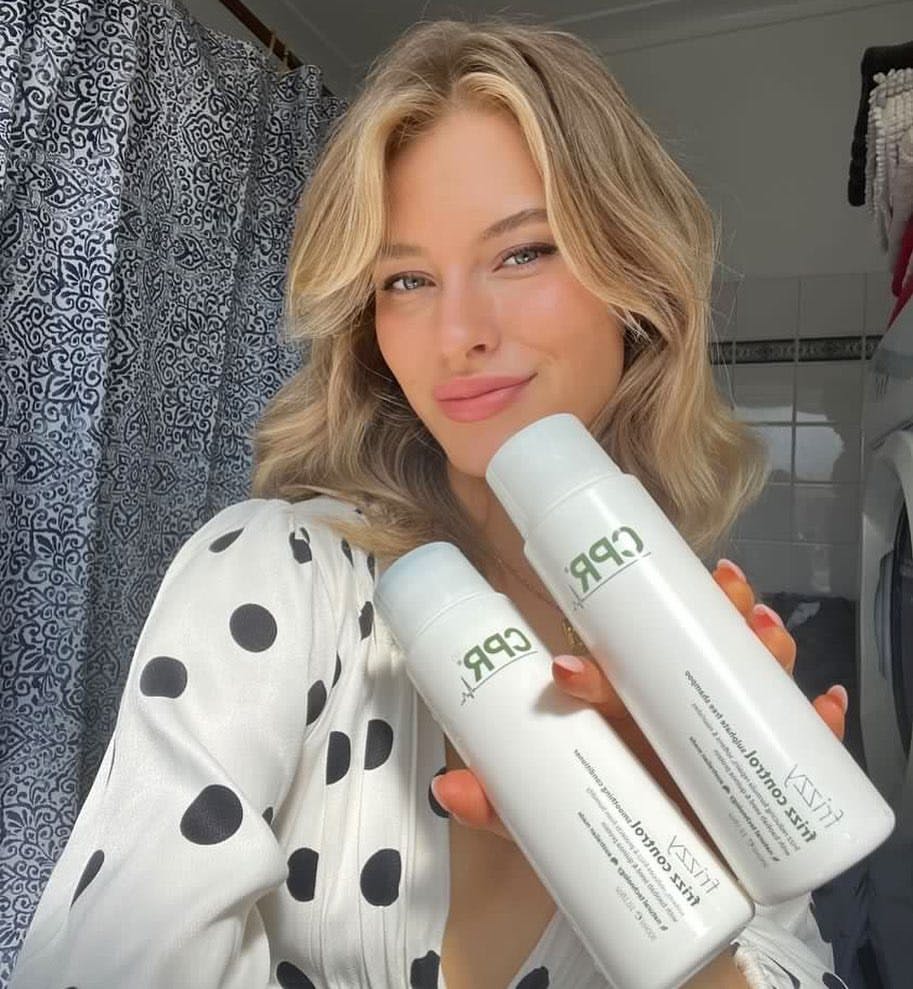 5 Must-Have CPR Hair Products for Every Hair Type
We totally understand the mood-boosting power of a good hair day. That's why we're here to make sure you put your best mane forward with CPR Hair. This Aussie family-run haircare brand is all about bringing out the best in your locks with products packed with the goodness of natural, hair-loving ingredients inspired by the beauty of the Australian outdoors. Let's dive into the magic of CPR's carefully curated ranges and discover the must-have products for your hair type. 
Colour Treated Hair 
Maintaining the vibrant hues in your hair becomes effortless with the CPR Hair Colour Range. Wave goodbye to dull, fading colours and welcome long-lasting vibrancy. This specialised range not only shields your hair's hue but also nourishes it from root to tip, ensuring your locks remain vibrant and healthy. The CPR Hair Colour Anti-Fade Sulphate-Free Shampoo works wonders in preserving your colour's brilliance while leaving your hair irresistibly soft and manageable. For even longer-lasting colour protection and a radiant shine, we suggest pairing this with the CPR Colour Anti-fade Conditioner.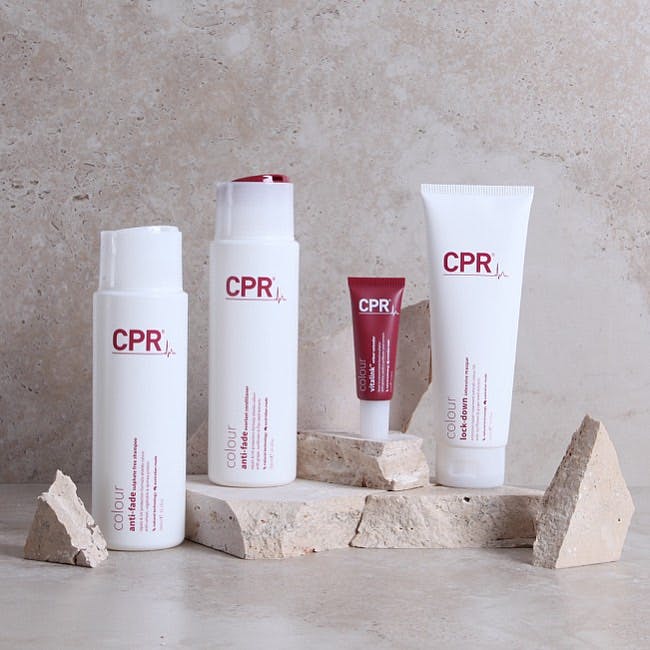 Dry & Damaged Hair 
For a much-needed hair revival, look no further than the CPR Hair Fortify Range. Bursting with moisture-locking elements, this range breathes life into dry, damaged hair, bidding farewell to those pesky frayed ends. Now, get ready to meet your hair's ultimate multi-tasking saviour - the all-in-one CPR Fortify CC Crème Leave-in Complete Care. This powerhouse product offers 13 benefits in one, deeply repairing and strengthening weak hair. Not only does it provide deep repair, but it also ensures hydration, softness, and frizz-taming for that perfect, well-defined style. Say goodbye to split ends and welcome UV protection, humidity resistance, and defence against salt, chlorine, and heat.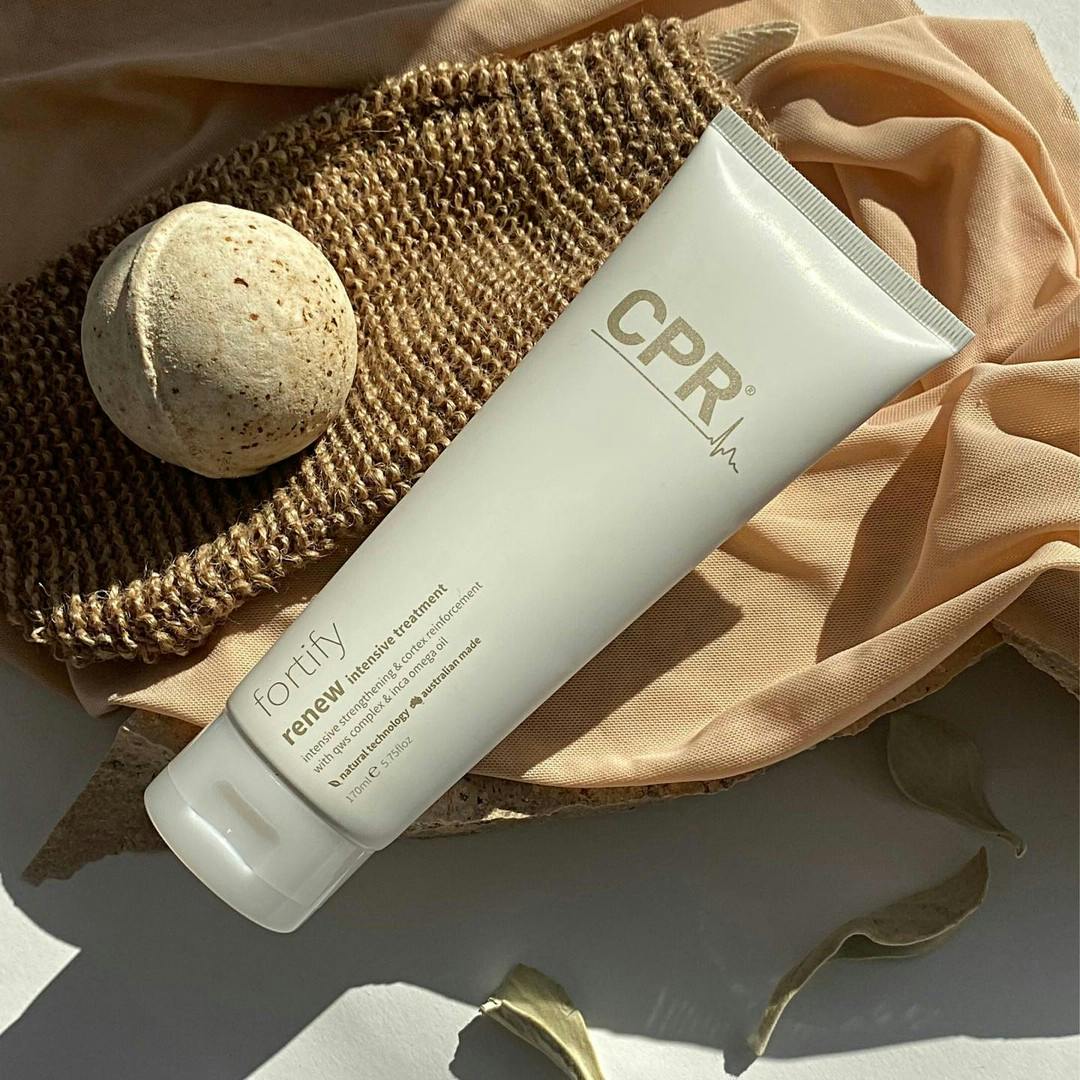 Curly Hair 
Rediscover your love for your gorgeous curls with the CPR Hair Curly Range! Specially designed for those with stunning curls, this range celebrates the natural beauty of your locks by enhancing their bounce, definition, and texture while effectively keeping frizz under control. The star of the show, the CPR Hair Frizz Control Crème, is infused with a nourishing blend of shea butter and avocado oil, ensuring your curls remain beautifully defined, bouncy, and manageable.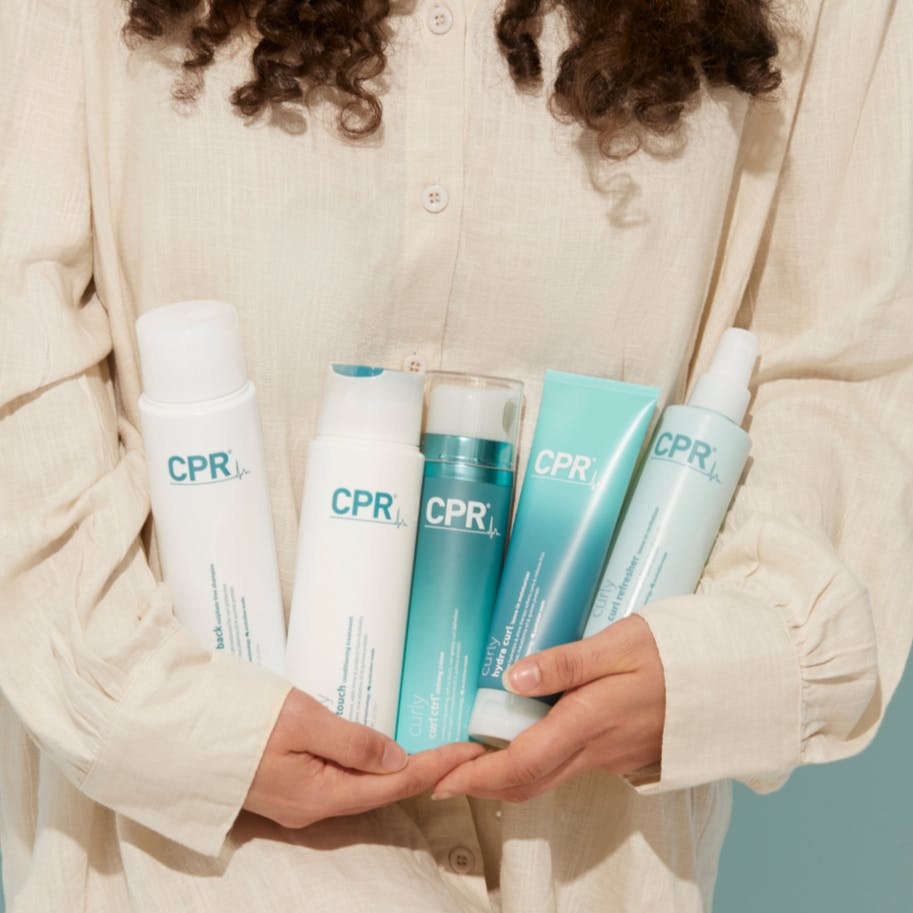 Frizzy Hair 
Banish frizz-induced chaos with the CPR Hair Frizzy Range, your ultimate rescue remedy for wild, unmanageable locks. This range embodies CPR Hair's commitment to elegance and grace, offering a seamless solution for achieving sleek, polished hair. The CPR Hair Frizzy Ends Serum is a must-have addition to your daily routine. Infused with a potent combination of argan oil, keratin, and silk proteins, this serum is specially designed to tame frizz and flyaways, leaving your hair with a flawless, lustrous finish. Get ready to embrace the joy of flaunting effortlessly elegant hair that not only looks impeccable but also feels incredibly smooth to the touch.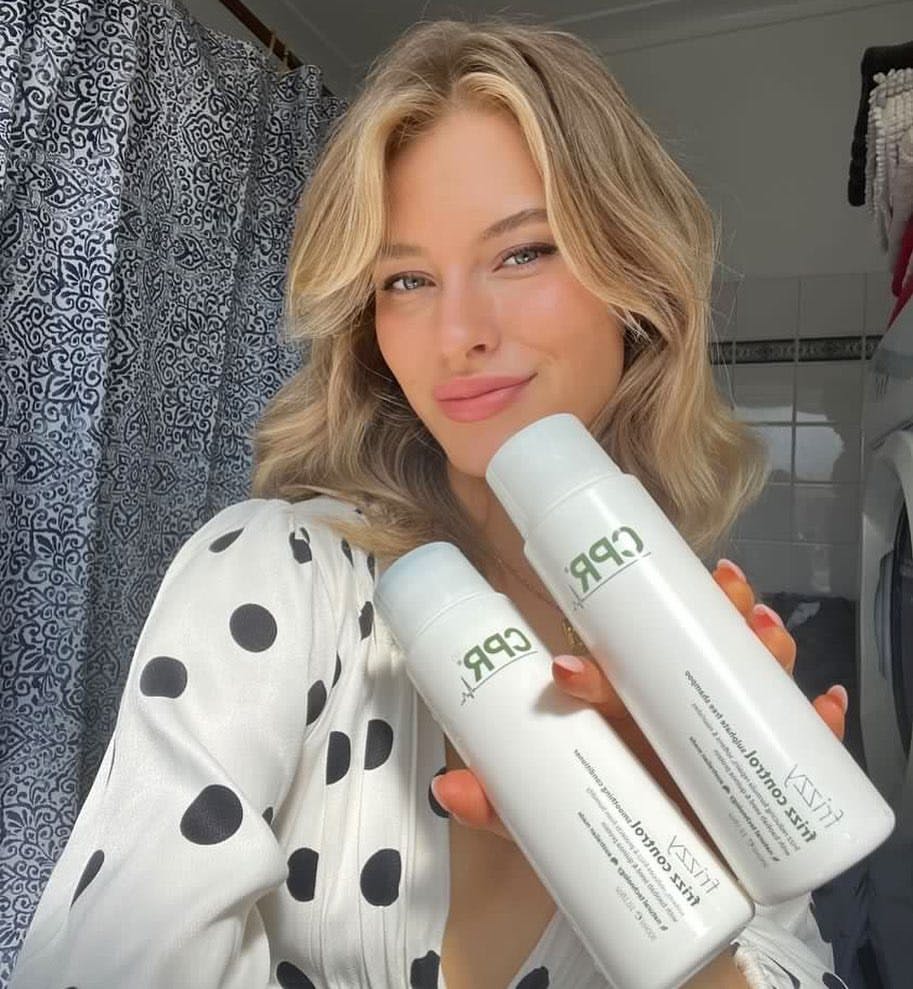 Fine Hair 
For those longing for a voluminous boost for their fine hair, the CPR Hair Volume Range is the ultimate game-changer. The CPR Hair Volume Amplify Conditioner, infused with bamboo extract and biotin, is a true hero for those craving fuller, bouncier locks. This lightweight formula deeply nourishes and plumps each strand, leaving your hair looking thicker and fuller than ever before. Get ready to walk with an extra spring in your step, flaunting hair that's full of life and body, turning heads wherever you go.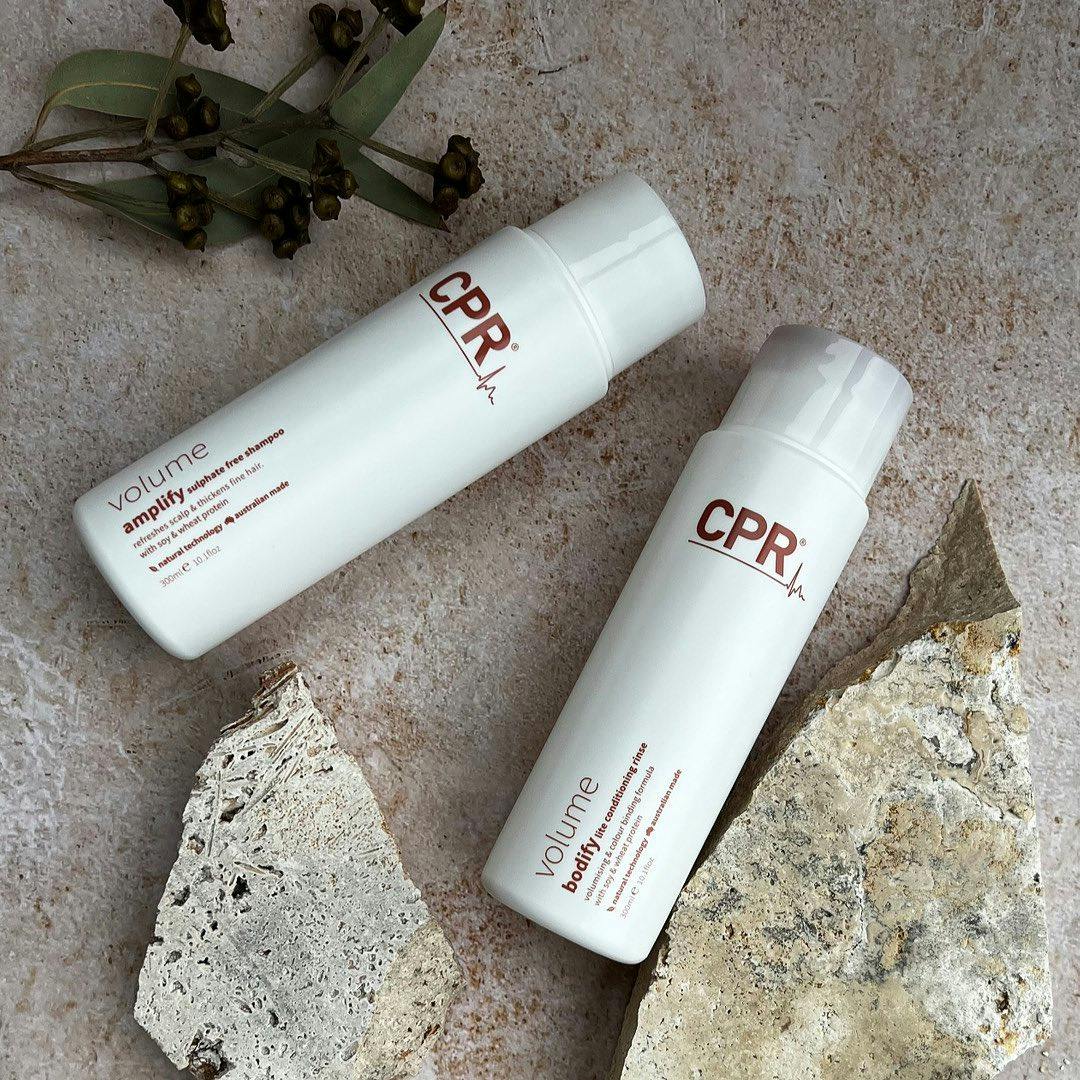 Revamp your haircare routine with the transformative power of CPR Hair and unlock the secret to luscious, healthy hair that radiates vitality. Whether you're dealing with colour-treated locks, unruly frizz, or delicate curls, there's a perfect CPR Hair range waiting to cater to your unique hair needs. Shop the complete range of CPR products at ozhairandbeauty.com.