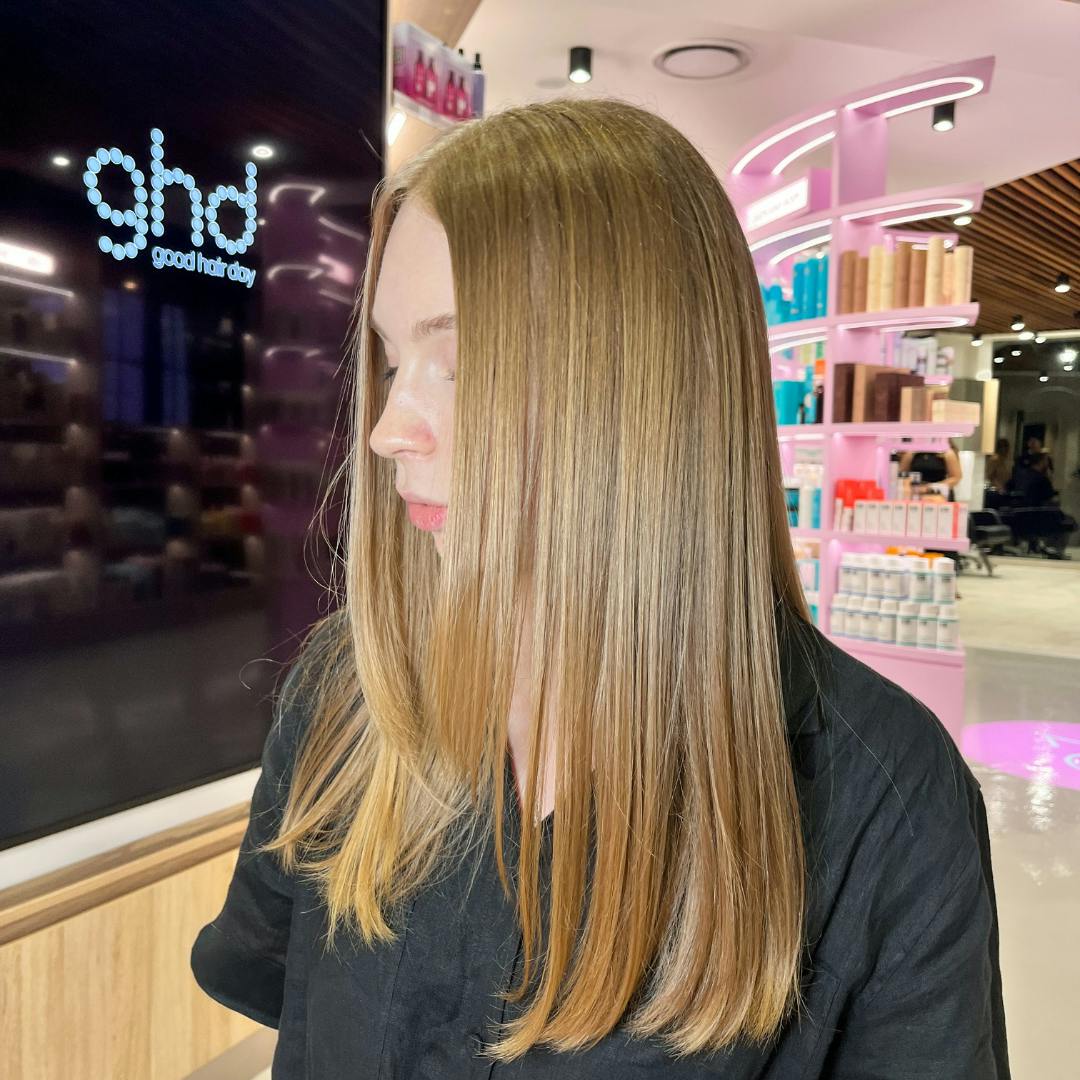 How To Straighten Wet Hair
The process of blow drying and then straightening your hair can be time-consuming, so you may think straightening wet hair will speed up the process. However, directly applying heat to wet hair can do more harm than good and can seriously damage your hair. This is because wet hair is more prone to breakage, so it's important that you take your time when styling wet to dry. So you may be thinking, is there a two-in-one tool that can do both without causing hair damage and saving time? The answer is yes there is! Introducing the new ghd duet style. This article will show you how to go from wet to style without damaging it or causing excess frizz or fly-aways.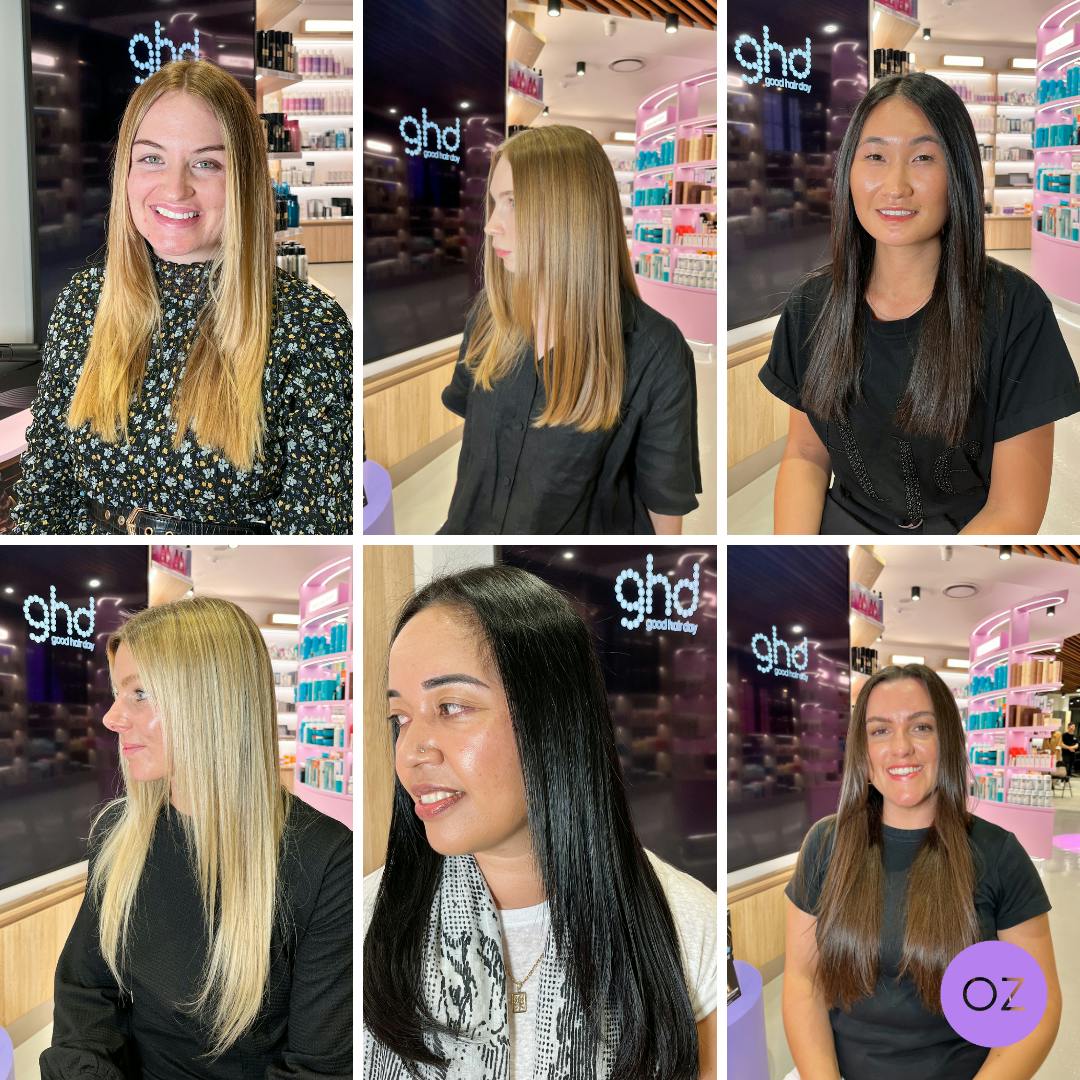 Best products for styling wet to dry
Here at Oz Hair and Beauty, we have the best products for straightening wet hair.
This ghd straightener is the best tool for going from wet to style. If you're looking for a way to dry and style your hair at the same time, look no further than the ghd Air-fusion™ technology. This innovative tool combines state-of-the-art internal aerodynamics with 4 smart heated styling plates to efficiently dry and style hair simultaneously. It also boasts an optimal low temperature that reduces damage, so you can use it on wet hair without worry.
Oz Hair and Beauty recently hosted a ghd duet style Masterclass with none other than Global Award-Winning Hairstylist Natalie Anne and ghd Senior Educator, Chris Halteh. They shared their expertise and tips on how to get the most out of the new, innovative and Wet to Dry Styler, the ghd duet style.
Here's what some customers had to say about their experience using the ghd duet style:
"So innovative, I wanted to get my hands on it the first time I saw it. You'd think it was really heavy but it's actually quite light. Easy to operate, left my hair super slick. It will cut my styling time down in half." - Jennifer
"I'm not very well-versed in hair tools, so I was a little bit intimidated at first. It was so easy to use, really simple, didn't feel too hot and it was getting everything straightened. No frizziness, really easy to switch between drying hair and the shine shot feature to straighten. I love it!" - Alison
"I was really impressed! Not gonna lie I had hesitations at first, but with my hair being naturally thick and curly, it dried so quickly and it went so sleek and soft. I would really recommend it." - Devonne
"It's awesome! It makes it so much easier to not have to use multiple tools. It's quick and easy to use, especially for modern women as we're always on the go." - Sienna
"I was a bit skeptical about it, I know there are always these things about wet to dry being damaging for your hair but, I've been totally shocked by it. I didn't think my hair was going to feel as good after, especially being someone that's conscious about putting heat on their hair and heat damage, it's amazing how good it feels for being this straight and dry after using the one tool." - Suzanna
"At first I thought it was a bit overwhelming as it's a massive product. Now after going through the masterclass, walking through the steps, I've learned so much about how I can use it day to day." - Louisa
"After using the tool, I know that it will save me heaps of time. I'm quite low Maintenace with my hair, but duet style makes me want to make more of an effort to do my hair" - Isabel
"The duet style is great, really handy for travel, and super easy to use to style my hair wet to dry." - Sam
"I thought it was going to be like the straighteners from years ago that burnt your hair off but it was the complete opposite. It really fastened up the time you need to do your hair, really easy to use as well." - Laura
ghd Sleek Talker Wet to Sleek Hair Styling Oil 95mL Heat Protection
ghd sleek talker is a styling oil that smooths, softens and protects hair. It helps create long-lasting results and a professional finish in as little as 15 minutes. The product pairs perfectly with the 2-in-1 hot air styler to transform hair from wet to styled. This product provides up to 72hrs of hair softness and smoothness. It's also suitable for all hair types and can be used on damp or dry hair before heat styling tools.
You can straighten wet hair, but it's important to remember that a heat-styling tool is still going to cause breakage if you don't use the right products. Make sure to use a tool that is appropriate for use on wet hair. When learning how to blow dry wet hair straight, always use a heat-protectant product before doing so to prevent further heat damage to your hair.
How to straighten wet hair step-by-step
Here are a few steps to take when straightening your wet hair:
Pre-straightening tips for wet hair
1. Prepare your hair
Firstly, use a comb or brush with wide teeth to section off and detangle your hair as much as possible before straightening it. It'll make the process a lot easier and help to reduce damage. As you start to divide your hair up into sections, don't go too big. Start with smaller sections of hair rather than one large clump, so that you can get more control over how much heat is applied where. If your hair is fine or brittle, you may want to consider using a serum beforehand. Use ghd sleek talker oil to provide heat protection and help with frizz control in general. Styling products like serums and pomades will give your hair shine and hold while you're straightening if you have finer hair. A wet brush is also the perfect tool to use in the shower before applying any product. Simply brush through your hair with the wet brush to detangle your hair without any pulling or tearing.
2. Divide your hair into sections.
You can use a comb or your fingers to divide it into three or four large sections. If you have thick or long hair, you may wish to divide it into more sections. This means that the heat can be applied equally across your hair and means that any product you use is spread equally around your hair.
3. Always use heat protectant
When you're straightening your hair, it can be tempting to skip the heat protectant. But using a heat protectant isn't just about protecting your hair against heat damage, it can also help you to straighten your hair more easily and reduce frizz. Applying a heat protectant to wet hair creates a protective barrier to help prevent split ends and breakage to occur from overheating. That means there's less chance of damage from styling tools like blow dryers or flat irons. Heat protectants also have ingredients that help tame frizz. They coat each strand with a layer of moisture so they stay smooth and sleek instead of looking straggly when they dry.
4. Use the ghd duet style
A wet-to-dry styler can help you get the most out of your wet hair. It reduces breakage and damage, which means more volume, shine and smoothness than you can get with a normal flat iron. With these tools, you don't have to worry about partially drying your hair before straightening it, you can just go right ahead and start styling directly onto wet hair. ghd has one of the best ranges of wet-to-dry stylers to minimise the risk of damaging your hair.
5. Start at the back
Start at the back of your head and pull it forward in sections, starting with the bottom layer. Line up your straightening iron vertically against your scalp and begin to run it down each section of hair, making sure there are no kinks or bumps.
6. Finish with a hair serum or oil
After you've washed your hair, you'll want to finish off with a hair serum or oil. A small pump of ghd sleek talker to finish the sleek look will do the trick. These products help replenish the moisture that hair loses when it's wet, which helps prevent breakage, split ends and dryness. Serums and oils also give your locks a bit of extra shine, as well as some hold so that you can style your hair how you want. In addition to using a serum or oil after washing your hair, try applying it before blow-drying for added protection against heat damage.
After you've finished straightening, let your hair cool down for at least 5 minutes before brushing through it with a paddle brush. You could spray on a hydrating mist and work it into the ends of your hair. This helps give your hair that extra boost of moisture and shine. Finally, if you have any frizzies or fly-aways around your face, use a fine toothcomb to smooth them.