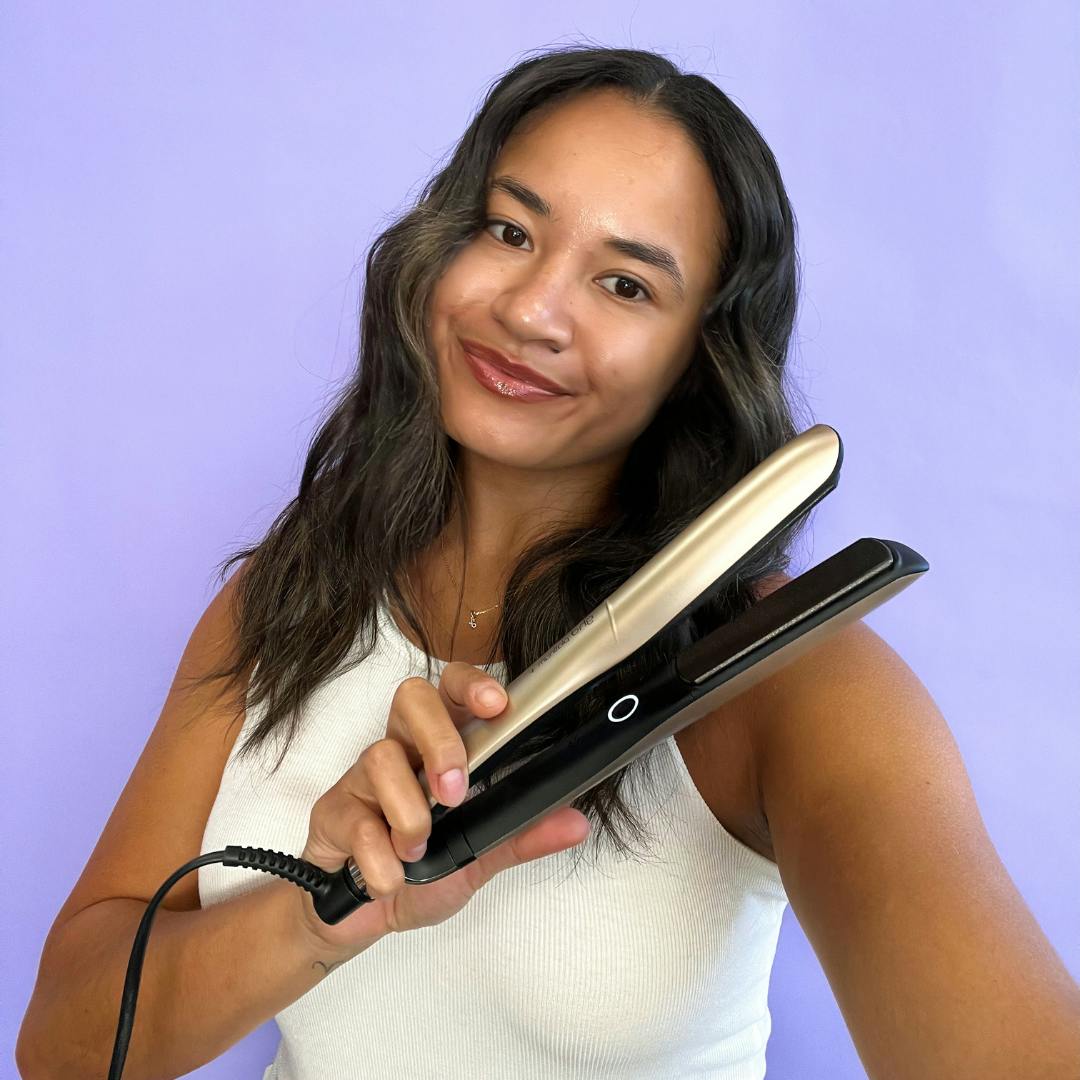 How to Curl Hair With a Straightener, Step by Step
Curling hair with a straightener is quick, easy and it can give you a great-looking curl. You may believe you can only curl your hair with a curling iron, but a straightener can also create damage-free curls if used correctly.
Follow our tutorial to discover how to curl hair with a straightener step by step:
Prepare your hair
Before you begin, it's important to prepare your hair. First, use a paddle brush or a wide toothcomb to smooth out any tangles in your locks. Then, if your hair is wet, dry it with a blow dryer on medium heat until it's completely dry - this will help prevent frizz and make curling easier later on.
Next, apply heat protection spray. Heat protectants are essential when using any kind of styling tool near your head; they keep the heat from damaging your hair by forming an invisible barrier between the two surfaces. Once again using the wide-tooth comb as an aid. Apply the product from roots to ends until there is no more left on either side of your head - you want every strand covered evenly here so don't skip this step.
Section your hair
Before you start curling, section your hair into 1/4-inch sections. This is important because it'll help keep the curls uniform and prevent them from clumping together. To section your hair, use a comb or brush to smooth out each section of hair.
Turn it on and select temperature
Once you have the straightener out of its box and ready to use, it's time to turn it on. Most straighteners have an On/Off switch with an indicator light that illuminates when they're plugged in and ready for action.
Turning on your straightener is as simple as pressing the switch until you hear a click or feel some vibration from its motor. If you don't want to use a straightener, you may want to learn how to curl your hair with a straightening brush. With a straightening brush, you simply glide the brush through your hair as you would a standard brush.
Let it heat up
You should wait until the straightener is ready before you begin curling your hair. If you use your tool when it is too cool, the curls will not form properly. To know when it's ready, check the temperature settings and make sure that they are at least 350 degrees Fahrenheit (176 Celsius). If not, set them higher and wait for them to heat up again before continuing with this step of the tutorial.
Curling your hair
Take a small section of hair and wrap it around the iron leaving out the ends (about 1-2 inches depending on the length of your hair). Clamp the straightener closed and gently twist the straightener as you pull it through the ends of your hair.
You can use this technique on any length of hair. When practicing how to curl long hair with a straightener, you may wish to place the barrel halfway down your sections of hair, this creates a look of curled ends. Some stylists prefer to curl hair in the same direction, e.g. pulling the straightener forward each time and twisting in the same direction. For a more relaxed look, however, you may twist the curls in opposite directions so the curls fall both away and towards your face.
With a little practice, you'll be able to create perfect curls every time. To ensure the curls stay in place all day, spray them lightly with hairspray to lock in the style. If you would like your curls to last for a second day, sleep with your hair in a loose bun or braid so you don't disrupt the formation of the curls whilst sleeping.
Conclusion
After you have curled your hair, you may want to add some accessories or volume to create a certain style. If you would like more information about how to curl hair with a straightener by yourself, you can find some great YouTube tutorials to help you.
To get your own straightner, visit our website today!