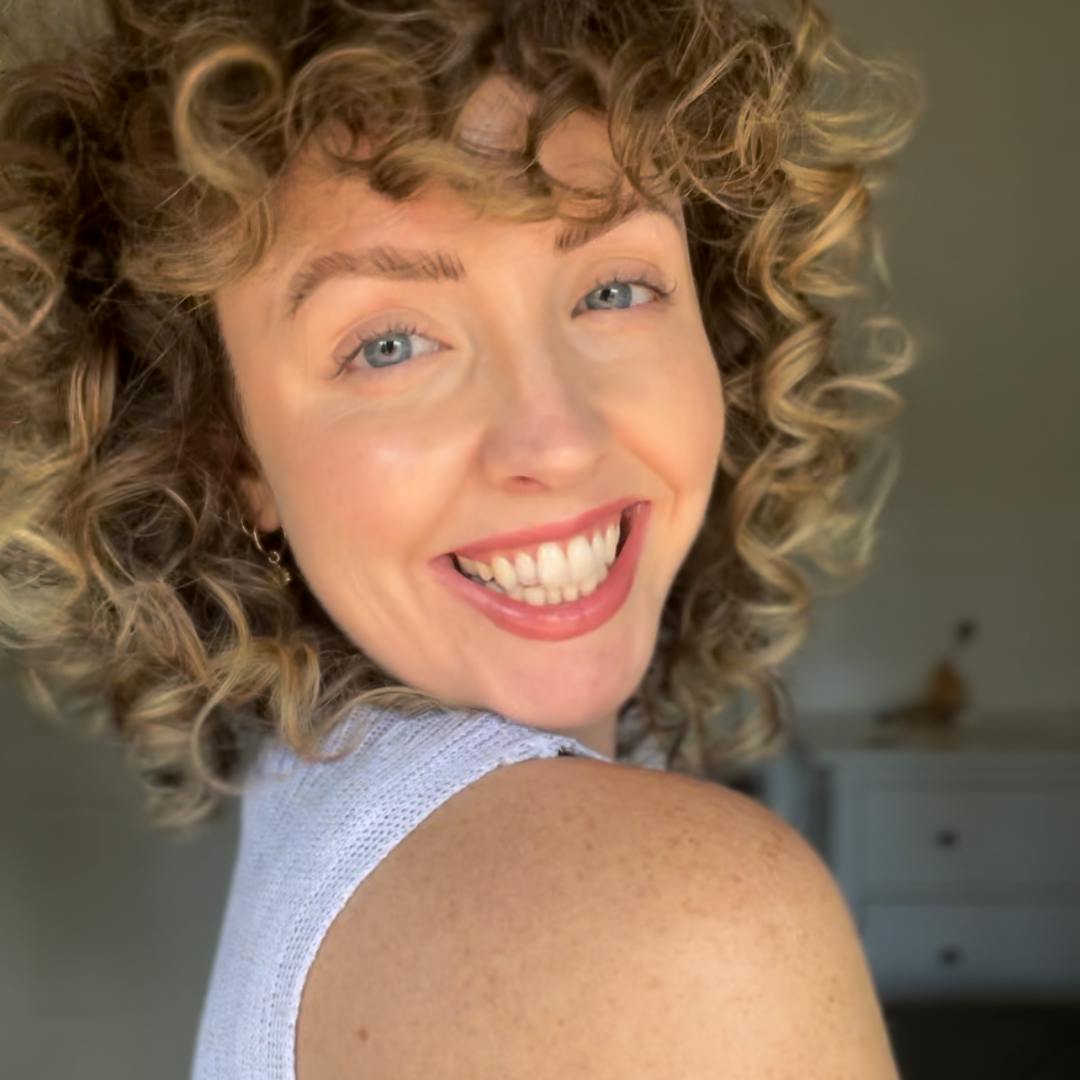 Embrace Clean Beauty
Ready to explore the clean beauty scene? It's more than just a trend, it's a lifestyle choice that's all about safer, greener beauty. Let's dive into the world of clean beauty, from what it means to what ingredients to avoid. And don't worry if you're unsure where to start – we've got some great clean beauty product recommendations just for you! 
What is Clean Beauty? 
Clean beauty is a concept that goes beyond cosmetics; it's a commitment to using products that prioritise the safety and well-being of both your skin and the environment. At its core, clean beauty emphasises transparency, purity, and sustainability. Here's a breakdown of what clean beauty stands for: 
Transparency: Clean beauty brands are open and honest about their ingredients and production processes. They provide detailed information about what goes into their products, making it easier for consumers to make informed choices. 
Purity: Clean beauty products are formulated with safe, non-toxic ingredients. They are free from harmful chemicals like parabens, sulphates, phthalates, synthetic fragrances, and artificial dyes. Instead, they rely on natural and organic components that nourish and protect the skin. 
Sustainability: Many clean beauty brands are eco-conscious, using sustainable packaging and environmentally friendly practices. They aim to minimize their carbon footprint and reduce waste. 
Ingredients to Avoid in Conventional Beauty Products 
To understand why clean beauty matters, it's essential to recognise the harmful ingredients commonly found in conventional beauty products. Here are some key culprits to watch out for: 
Parabens are synthetic preservatives used to extend a product's shelf life. They can disrupt hormone function and have been linked to breast cancer. 
Sulphates such as sodium lauryl sulphate (SLS) and sodium laureth sulphate (SLES), are harsh detergents often used in shampoos and cleansers. They can strip the skin and hair of natural oils, causing dryness and irritation. 
Phthalates are chemicals used to enhance the fragrance in products. They are known endocrine disruptors and can negatively impact reproductive health.  
Synthetic fragrances can contain hundreds of undisclosed chemicals, some of which can trigger allergies, migraines, and skin irritation. 
Artificial dyes are often derived from petroleum and can cause skin sensitivity and allergic reactions. 
Why You Should Opt for Clean Beauty Products 
Now that you know what clean beauty is and what to avoid let's delve into why you should make the switch to clean beauty products. 
Gentle on Your Skin: Clean beauty products are formulated with natural and non-toxic ingredients that are gentle on your skin. They're less likely to cause irritation, breakouts, or allergic reactions, making them suitable for all skin types, including sensitive skin.  
Long-term Health Benefits: By avoiding harmful chemicals like parabens and phthalates, you reduce the risk of long-term health issues. Clean beauty is about taking care of your skin without compromising your overall well-being. 
Eco-Friendly: Many clean beauty brands are committed to sustainability. By choosing clean beauty products, you support companies that use eco-friendly packaging, reduce waste, and minimize their environmental impact. 
Transparency: Clean beauty brands are upfront about their ingredients and production practices. You can make informed choices and trust that you're using products that align with your values. 
Enhanced Efficacy: Clean beauty products often contain high-quality natural ingredients that provide better results over time. You'll notice improvements in your skin and hair without the need for harsh chemicals. 
Clean Haircare Product Recommendations 
Experience the best of clean beauty with NAK Hair. The Ultimate Cleanse Shampoo is a game-changer. Free from sulphates and parabens, it gently cleanses while preserving your hair's natural oils. Infused with botanical extracts, it promotes hair health, leaving it soft and vibrant. Say goodbye to harsh chemicals and hello to healthier, cleaner locks. 
ELEVEN Australia is all about clean, simple beauty. If there's one product you need in your hair routine, it's the Miracle Hair Treatment. This versatile product nourishes and protects hair, with eleven benefits in one bottle. It's free from harmful additives and works wonders for detangling, adding shine, and taming frizz. Experience clean beauty with exceptional results. 
Olaplex has revolutionized clean beauty in the haircare world. Their No. 3 Hair Perfector is a cult favourite. It repairs and strengthens hair bonds, reducing breakage and improving overall hair health. Say goodbye to damage caused by styling and chemicals. This clean beauty gem is your ticket to stronger, more resilient hair.   
Indulge in clean beauty luxury with Moroccanoil. The Moroccanoil Original Treatment is free from sulphates, parabens, and phosphates, delivering deep hydration and shine without weighing your hair down. Packed with argan oil, it nourishes and restores, leaving your hair silky and manageable. Clean beauty never felt so lavish. 
Clean Skincare Product Recommendations 
Skinstitut is a beloved skincare brand renowned for its clean beauty approach. The Skinstitut Gentle Cleanser stands out, offering a gentle yet effective cleanse suitable for all skin types. Packed with botanical extracts, it leaves your skin refreshed and nourished. With no sulphates or parabens, it's a clean beauty gem that promotes healthy, radiant skin. 
The Ordinary is a clean beauty favourite, celebrated for its transparency and affordability. Consider trying The Ordinary Niacinamide 10% + Zinc 1%. This serum is a game-changer for blemish-prone skin, helping to reduce congestion and balance oil production. It's free from harsh chemicals, a clean choice that delivers clear, smooth skin. 
asap is a clean beauty brand known for its science-backed formulations. The asap Super B Complex is a must-try. Packed with potent B vitamins and antioxidants, it revitalizes and hydrates the skin. Free from parabens and sulphates, it's a clean beauty superstar that enhances your skin's overall health and radiance. 
Dermalogica, a clean beauty pioneer, offers the Dermalogica Daily Microfoliant. This gentle exfoliant is a game-changer, refining skin texture without harsh ingredients. Free from artificial fragrances and colours, it's a clean beauty essential. Regular use leaves your skin smoother, brighter, and more youthful. 
Clean Bath & Body Product Recommendations 
Discover Coco & Eve, a clean beauty brand that's all about radiant skin and tropical vibes. The Sunny Honey Bali Bronzing Foam is a standout product. This clean self-tanning solution not only imparts a natural, sun-kissed glow but is also enriched with nourishing ingredients like raw virgin coconuts. Get a flawless tan without compromising on clean beauty principles, and enjoy a hydrating, streak-free glow all year round. 
Weleda is a trusted name in clean beauty, known for its commitment to natural, organic ingredients. The Weleda Skin Food Body Lotion offers intensive moisture and revitalization, making it perfect for dry or stressed skin. With plant-based ingredients like calendula and chamomile, it soothes and nourishes, leaving your skin feeling soft and supple.
For a clean beauty product that adds a touch of luxury to your daily routine, consider Glasshouse Fragrances' Kyoto in Bloom Hand Cream. It's not just a hand cream; it's a sensory journey with the scents of camellia and lotus. This clean beauty gem hydrates your hands while transporting you to the serene beauty of Kyoto. Plus, it's free from nasties like sulphates and parabens, leaving your hands pampered and nourished. 
By opting for clean beauty products, you can enjoy gentle, effective, and sustainable beauty routines that enhance your natural beauty. 
Shop all your Clean Beauty Faves at ozhairandbeauty.com.