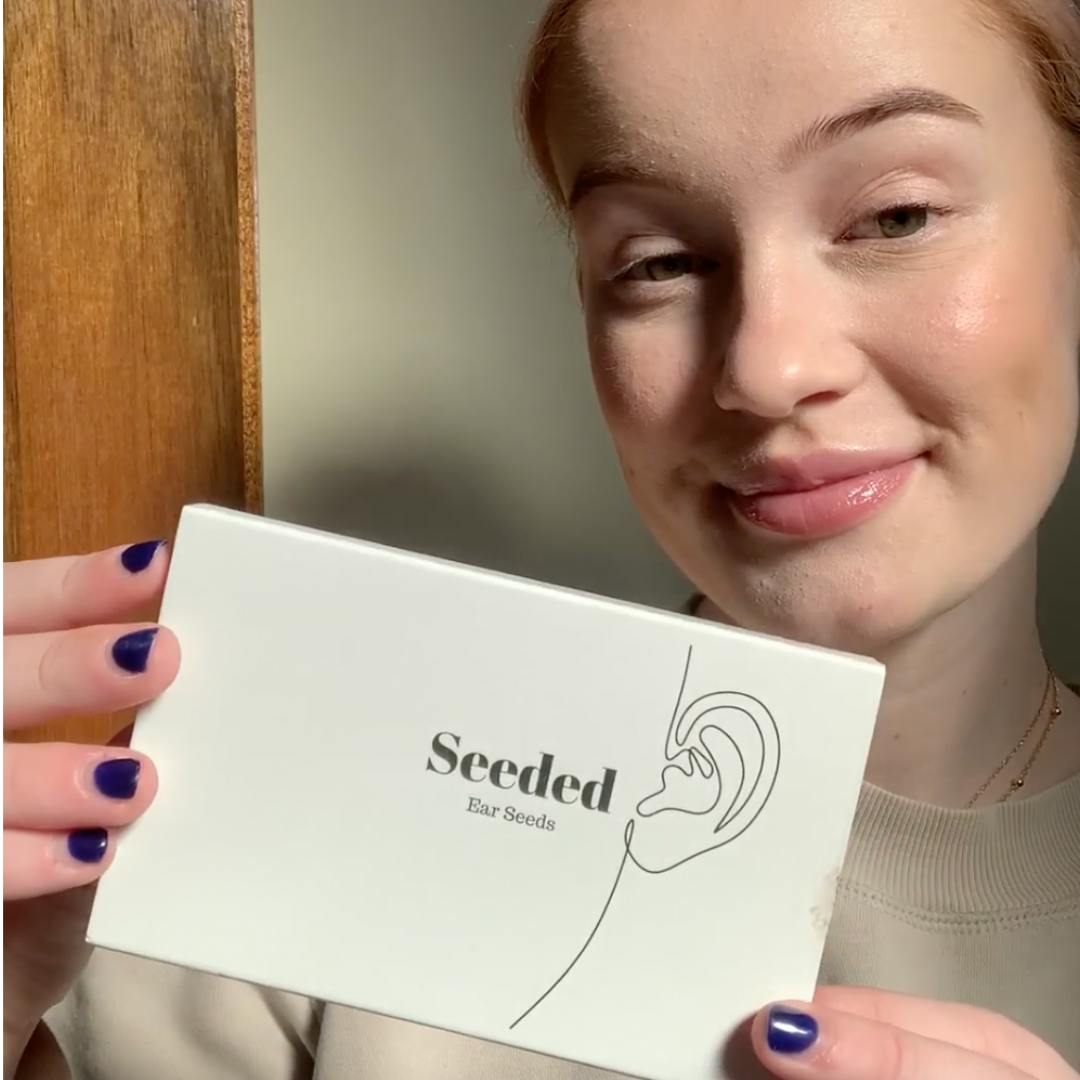 Winter Wellness: Care from within
Winter brings more than just colder temperatures and warm jackets. It can impact our mood, leaving us irritable and fatigued. And it can also leave our skin dry, dull and flaky. To stay healthy and happy during the cold winter months, it's important we care for ourselves from within. We're proud to share with you these three fantastic products designed to help you feel good from the inside out.

Why is it important to care from within?

While there are great health products on the market designed to help you feel better, wellness truly starts from the inside out. The supplements and beauty care regimen you use can truly help improve your quality of life, enhance your mental health, and leave you feeling happier, more confident, and more comfortable in your skin. And it's not all work and no play - ensuring you and your partner are stimulated and satisfied in the bedroom will leave you happier and even strengthen your relationship. When you look after every aspect of your health, you'll be in better stead to face even the toughest of what life has to offer.

Vida Glow Ingestible Hyaluronic Complex Serum

Noticing your skin is dull, flaky or dehydrated? Struggling to look your best in the winter months? Well, you're in luck - Vida Glow Ingestible Hyaluronic Complex Serum will give your skin the energy boost it needs, improving your happiness, confidence and wellbeing. You're bound to notice results that will leave you totally satisfied! The secret is in the Hyaluronic Complex's ingestible hyaluronic acid, which is not only easy for your body to absorb but also a great way of infusing your skin with more moisture. It's a perfect defence for your skin against the cold chill of the winter months.

You'll also be happy to know that including the Vida Glow Indigestible Hyaluronic Complex Serum in your beauty regimen is so easy. Simply take one Hyaluronic Complex tablet each day with water, and preferably with a meal, to see the greatest results. When you use Hyaluronic Complex as part of your daily beauty regime, you'll notice smoother, fresher, softer skin in no time. And what's more, with the infusion of real acai extract in our formula, you'll rest assured you'll stay hydrated throughout the day. Make your dry, dull or flaky skin a thing of the past with this fantastic serum.

Seeded Ear 24K Gold-Plated Gold Ear Seeds

Are you dealing with tension you just can't shake? Struggling to get rid of headaches or strain that are impacting you at work and at home? Now you can restore your health and vitality with Seeded Ear Seeds 24k Gold Ear Seeds. As the Ear Seeds are simple to use and almost invisible, you'll be confident there's no need for extravagant, noticeable treatments to improve your comfort and wellbeing.

To use your ear seeds, first clean and dry your ears before using tweezers to peel the seed from their backing. Then, apply the seed to the location identified on your Seeded Ear Seed guide - ensuring you don't place the seed inside your ear canal. It's as easy as that - we weren't kidding when we said our Ear Seeds are so simple to use!

You might be wondering how our Ear Seeds work and what they can do for your health. Chinese medicine has long valued gold as a restorative product in healthcare, and our Ear Seeds combine this fantastic mineral with a small metal pellet. When you apply the Ear Seeds to your ears, they'll deliver pressure to particular areas on your ear noted as acupunctural points. This can help relieve tension or headaches, and can help you relax and feel calmer. And while you're here, why not explore our Swarovski Crystal or Pearl Seeds - the 24K Gold Bar Seeds complement them as a great pair.

We-Vibe Unite 2.0

Want to spice up your love life and pleasure in the bedroom? Finding it hard to reach the perfect arousal? With We-Vibe Unite 2.0., now you can. This product is designed with your comfort and pleasure in mind to ensure you and your partner have amazing sexual experiences each and every time.

How does it do this? The simple, single-button remote is so easy to use, and its automatic connection means you won't need to pair it. The soft silicone surface and streamlined shape ensures with the We-Vibe Unite 2.0., you won't just have a comfortable fit, but you won't want to put it down. It also features a fantastic range of 10 vibration modes so you know it's guaranteed to exceed your expectations and deliver the ultimate pleasurable experience.

All you need to do is wear the We-Vibe Unite 2.0. during sex, and allow it to stimulate your clitoris and G-spot. With its great functions, you'll experience incredible sensations that you and your partner are both bound to enjoy. And as the We-Vibe Unite 2.0. is re-chargable and has a long battery life of 2 hours, you'll be able to enjoy the greatest pleasure and satisfaction for as long as you want.

Shop Wellness at Oz Hair & Beauty

Like you, at Oz Hair and Beauty we're passionate about hair and beauty. We have years of experience delivering outstanding haircare and beauty products to our clients all throughout Australia. Our team is committed to stocking only the highest-quality products, and we work hard to ensure all our customers feel satisfied and supported to make the best decisions for their health. With us, the customer really comes first, and with our quick shipping and response times we strive to ensure you enjoy your experience shopping with us online. You can stay in touch with us and keep updated on our newest products by subscribing to our email or following us on Facebook, Twitter and Instagram.