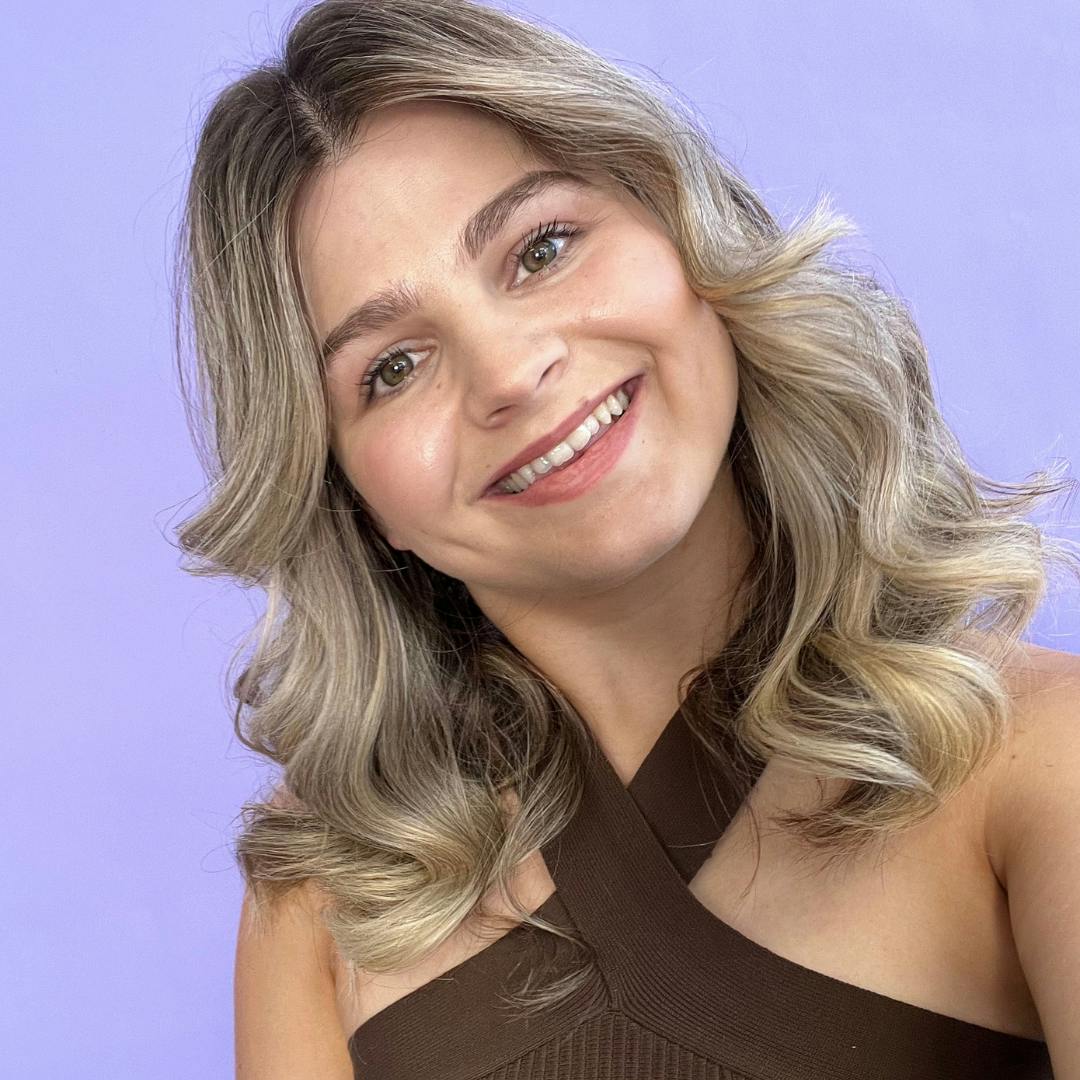 Why Use Purple Shampoo
Purple shampoo is a must-have for anyone who wants to keep their hair looking bright and healthy. It's the perfect way to add some extra shine and it can even help you get rid of pesky yellow tones in your hair. But before you start using purple shampoo, there are a few things you should know about this awesome product. In this blog, we'll go over everything you need to know about purple shampoo and why you need to try it! 
What is purple shampoo? 
You may be wondering, what does purple shampoo do? Well, purple shampoo is a hair product that washes out the yellow tones in your hair, making it brighter and more vibrant. It's used by people with blonde or light-coloured hair who want to brighten their locks. Purple shampoos are also called "brightening shampoos." The colour comes from a combination of ingredients that work together to make you look like you just stepped out of a salon chair. It's not a permanent product, therefore it's perfect for those looking to get rid of some of the yellow tones in their hair without committing to a permanent change. 
How often should you use purple shampoo? 
Purple shampoo is an especially powerful product, so it's important to be careful when using it. The first time you try it, we recommend using it once a week. If your hair is darker, you may want to stick to that schedule for the first month or so of using the product. After that period has passed and you've gotten used to the way your hair reacts to the dye, you can start experimenting with using it twice weekly or even daily use if you want platinum-bright hair. 
How long should you leave purple shampoo in? 
The short answer is just a few minutes. If you leave it on too long, it can start to stain your hair and cause your scalp to dry out. Purple shampoo is designed to be used as a tool to add brightness to your hair after washing it. Therefore it doesn't add permanent colour to your hair. If you leave the purple shampoo on for too long (like hours), then there's a chance that some of the colours will stay behind and permanently tint your hair. 
What should I do if I leave the purple shampoo in too long? 
When you're using purple shampoo, it's important to remember that the colour is only temporary. It will fade over time, so it's important not to leave it for too long. If you do, there are some steps you can take to help minimize damage and get your hair back to its normal colour. 
If you were unsure how to use purple shampoo and left it in too long, wash your hair again. This should help rinse the excess product out and condition after. This should help dull the hair and get it back to its normal colour faster. 
Does purple shampoo make your hair lighter? 
Purple shampoo is designed to target yellow tones in your hair, so it's a great option if you're looking to make your hair look a little lighter. It's made specifically for already bleached hair, so it will help cancel out those yellow tones and help you achieve a brighter colour. 
Does purple shampoo work on other colours too? 
Purple shampoo does work on other colours too! If you have white or grey hair, the purple shampoo helps the colour to appear brighter by also cancelling out yellower tones. It can also help red hair appear less brassy. If you have dark hair, however, the purple shampoo will not affect your colour at all. So it's only beneficial if you have blonde or light brown hair, to begin with. 
Potential issues of overusing purple shampoo 
Some of the potential factors of overusing purple shampoo include: 
Damaging the natural Underlying Pigment 
One of the most common dangers of using purple shampoo is that it can strip away the natural underlying pigment in your hair. This means that if you use purple shampoo too frequently, your hair may start to look less vibrant and more yellow or orange than it would otherwise. This is especially true if you have naturally dark hair. 
The Environment Can Cause Damage to Hair Colour 
While you may love the way your hair looks after using a purple shampoo, it's important to remember that the environment can cause damage to your colour. You need to be careful that your environment doesn't react to your hair dye or the purple shampoo you use. 
Hair Colour Damage Caused by Styling Products and Tools 
Purple shampoo is a great way to treat blonde hair and protect it from damage, but it can only do so much. If you're using too much product or if you're using styling tools that are damaging your hair, you're going to have problems. Use everything in moderation and speak to a hair professional if you have concerns. 
Health & Diet 
If you're going to be using purple shampoo regularly, make sure that your diet contains enough vitamin B7 (Biotin). This will help keep your scalp healthy and prevent breakage. 
What is the best purple shampoo to use? 
When you're looking for the best purple shampoo, it can be hard to know what to buy. There are so many options available, and all of them claim that they're the best. But which ones should you trust? At Oz Hair and Beauty, we only stock the best-quality purple shampoos that won't damage your hair and will leave you with better, brighter blonde hair. 
Here are some of our recommended purple shampoo products: 
1. Fanola No Yellow Shampoo and Mask 1000ml Bundle
This bundle from Fanola works great on blonde, grey and streaked hair! The No Yellow Mask works great to tone yellow and brass reflections in the hair. 
2. Nak Aromas Blonde Shampoo with Argan Oil 275ml
This Nak Aromas shampoo infused with argan oil is perfect for nourishing blonde hair whilst also removing yellow and brassy tones. 
3. Kérastase Blond Absolu Anti-Brass Purple Shampoo 250ml
This Kerastase shampoo works well with hair to create a nourished cool blonde colour and boosts colour luminosity. 
4. De Lorenzo Instant Illumin8 Blonde Toning Shampoo 375ml
We love De Lorenzo instant illumin8 blonde shampoo because it leaves your blonde hair feeling cleansed and neutralises unwanted yellow tones. 
Whether you're after a violet shampoo or an anti-brass treatment, you'll find everything you need at Oz Hair and Beauty.