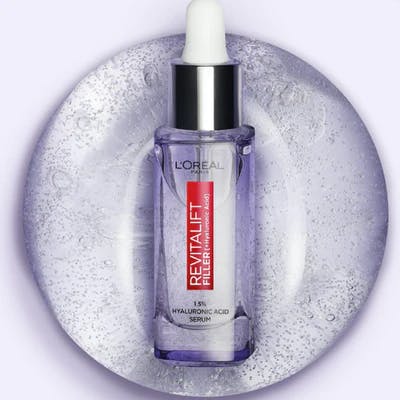 What's The Difference Between These 4 Anti-Ageing Serums?
As we age, the sun, weather, and bad habits can all impact the health and vibrancy of our skin. Thankfully, with Oz Hair and Beauty you'll be able to give your skin the strength and vitality it needs through our fantastic anti-ageing serums. Wondering how you can tell if your skin's ageing and what you can do to keep it healthy? Read on to learn more, and to explore four quality anti-ageing serums in our great range of skincare products.

What are the signs of ageing skin?

Ageing happens to all of us, and one place it's most visible is on our skin. As we get older, we might notice the following changes, which are all natural signs of the ageing process:

- Roughening skin
- Slack and loose skin
- Transparent skin, caused by a thinning epidermis
- Fragile skin, resulting from a flattening of the place where your epidermis and dermis come together
- Easy bruising, due to thinner blood vessel walls.

Are you noticing these signs of ageing in your skin, and looking for a way to help keep you looking and feeling your best? Well, you're in luck. With these four anti-ageing serums, you'll be well on your way to healthy skin that positively glows!

Age Perfect Midnight Serum

This product from L'Oréal Paris is a fantastic choice if your skin's looking old and tired. The secret lies in its exclusive Antioxidant Recovery Complex, which uses the strength of mother skin cells to rejuvenate and revitalise your skin. Its blend of Neohesperidin & Vitamin E helps defend your skin against damage and encourages mother cell repair as you sleep - leading to fresher, younger-looking skin from the moment you wake up.

You'll have the flexibility to use this serum as part of your morning and evening skincare regimen. Simply clean and dry your skin before applying three-to-four drops of the Age Perfect Midnight Serum on your face and neck, and massaging it gently into your skin. We recommend following this up with the Cell Renewal treatment.

The Age Perfect Midnight Serum is perfect for all skin types and tones. It's paraben and mineral oil-free, so you'll be confident it won't harm your skin. And the results speak for themselves: of 106 women surveyed, 84% found that their skin appeared younger and fresher - even tighter - after four weeks of using this fantastic product.

L'Oréal Paris Pure Retinol Night Serum

Give your skin the treatment it deserves with the new L'Oréal Paris Revitalift Laser Pure Retinol Night Serum. It's the most potent concentration of pure retinol on the market, and has been scientifically proven to reduce even deep wrinkles.

Retinol is a renowned skincare treatment known to smooth wrinkled and ageing skin. Recommended by dermatologists, it works overnight to renew and repair your skin, smoothing its texture and correcting any age spots. Pure retinol harnesses the power of retinol in its most potent form. We always recommend checking your skincare products and choosing those that include pure retinol, especially if they have a concentration of 0.2%.

L'Oreal Paris combines this fantastic ingredient with its exclusive, patent-pending RETINOL GUARD ™ technology. This ensures the potency and effectiveness of the retinol is protected as long as you use the serum.

To use this amazing product, simply apply 3-4 drops to clean, dry skin in the evening, and follow with Revitalift Laser Night Moisturiser. We recommend introducing this treatment slowly, only at night, and always using a facial sunscreen or broad spectrum moisturiser, as your skin will be more sensitive to UV rays.

L'Oréal Paris 1.5% Pure Hyaluronic Acid Serum

Keep wrinkles at bay with the L'Oréal Paris Revitalift Filler 1.5% Pure Hyaluronic Acid Serum. With its rapid absorbency and grease-free finish, this serum offers outstanding defence against the signs of ageing. It does this by blending two pure forms of Hyaluronic Acid, to help lock in natural moisture. The 0.5% concentration of Macro Hyaluronic Acid helps retain water and keep your skin hydrated and smooth, while the 1% concentration of Micro Hyaluronic Acid penetrates the surface layers of your skin to iron out those wrinkles.

Perhaps best of all, like all our products this serum is so easy to use. Simply apply a few drops to clean, dry skin every day and night, following up with your favourite face cream.

Youth Code Serum

Missing your youthful skin? Feeling that you face isn't reflecting your sparkle? Try the L'Oreal Paris Youth Code Skin Activating Ferment Pre-Essence. This serum works to revitalise your skin, improving its quality and helping you look as young as you feel!

This serum's hydrating benefits means it's perfect for dry skin. As you use it, you'll notice a firmer complexion and fewer of those fine lines or wrinkles. As this serum contains probiotics and the healing Hyaluronic Acid, you'll be sure it's guaranteed to help your skin look and feel healthy, strong, and resilient.

To use this amazing product, simply apply every morning and evening to cleansed skin. We recommend using this product first if you also use another serum as part of your skincare routine.

Shop Skincare for ageing skin at Oz Hair and Beauty

We know you care about the health of your skin - and at Oz Hair and Beauty, we do too. We've got years of experience providing exceptional hair care and beauty products to our clients all throughout Australia, and we're committed to stocking outstanding, high-quality products, and ensuring all our valued customers feel supported in their beauty, skincare and haircare choices. Customer service is a priority for us, and our quick shipping and response times are our way of ensuring you can make the most of your experience shopping with us. You can stay in touch with us and keep updated on our newest products by subscribing to our email or following us on Facebook, Twitter and Instagram.