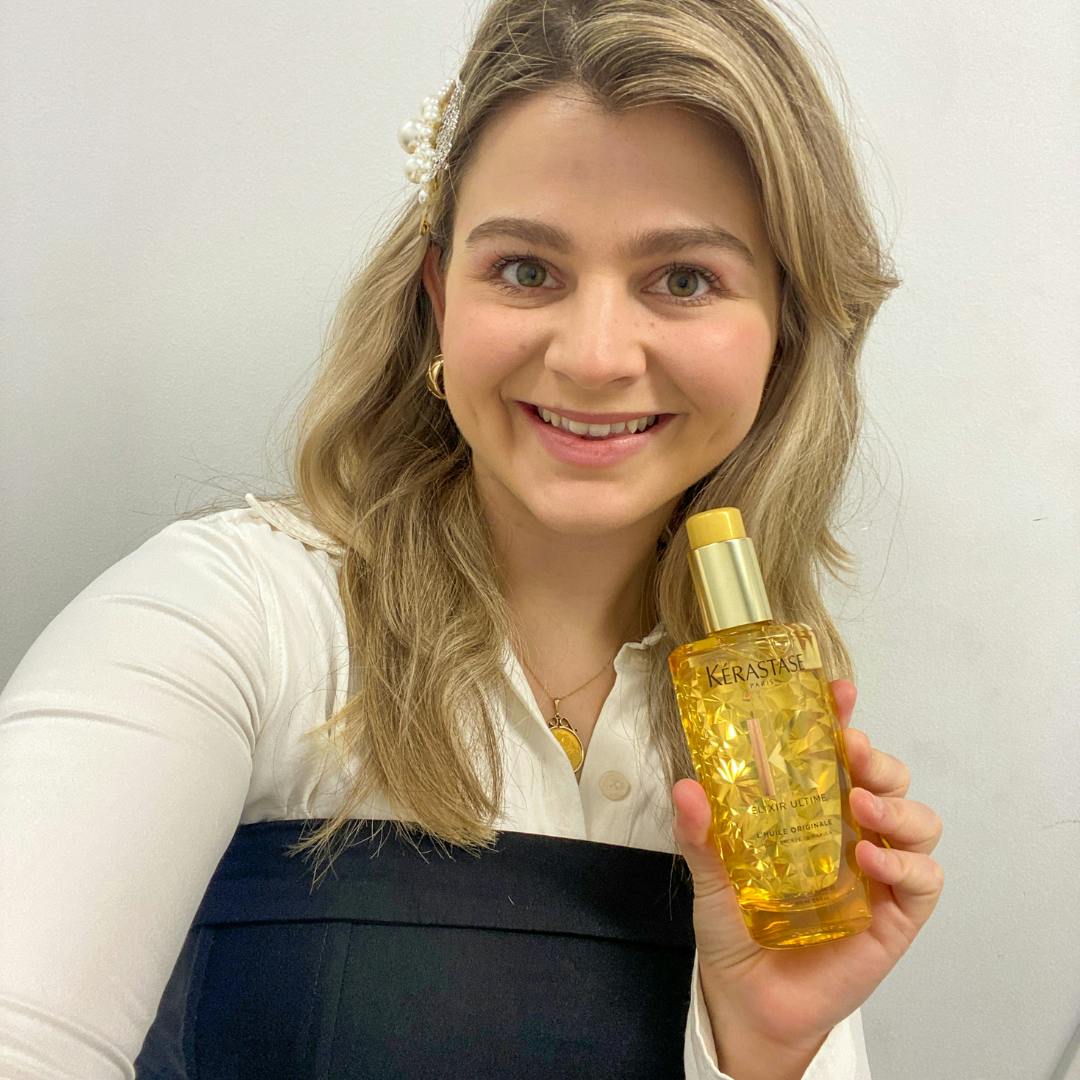 The Oz Hair and Beauty team share the products that they can't live without
Whether your someone that's super low maintenance, have a strict 10 step routine or your somewhere in between, we all have that one holy grail product that is a staple in our beauty cabinet. 
We asked the team at Oz Hair and Beauty to share the products they can't live without! 
Emilia, Ecommerce Coordinator  
The Skin Control AM Pimple Patches are my knight in shining armour! There is nothing worse than having a breakout before an important event, I am so grateful to have found these pimples patches. They assist in calming my breakouts, allowing me to have a better makeup base, or just feel more comfortable in my bare skin. Pimple patches are definitely a beauty product I can't live without! 
Kristine, Social and Content Coordinator  
 A product I cannot live without is the Medik8 Hydr8 B5 Serum! As someone who needs intense hydration and long lasting moisture, this product is divine. It is lightweight on the skin, absorbs quickly and is used in my daily skincare routine. I can't go back now! 
Kirstie, Customer Success Manager  
I CANNOT live without my all-time favourite 'Aspect Mineral Foundation Shade 3'. This is my favourite product in the whole wide world, and I cannot go by a day without popping this beauty on. I love the fact that you can wear the tiniest amount, or you can build this up for a full coverage. I use aspect minerals all day every day and even when I am going out on the weekends! I have had numerous people comment on my make up to ask what I am wearing and how it has stayed on so well at the end of a big night or on a super-hot summers day. This is honestly the best product and I can't live without it!   
Tash, Head of Brand Marketing
I am in love with the Kérastase Elixir Oil. I love to rock my lived in texture but after washing my hair it air dries either two ways = cute or troll like. Now after I put a pump of the Elixir Oil through my hair, it tames my natural waves and cuts my styling time in half. Honestly would recommend this product to anyone and everyone!  
Kristy, HR Manager 
I cannot live without my Dermalogica Daily Microfoliant! As a working mum of two little girls, I don't have a lot of time to spend on my daily routine. I am also quite impatient, so I only use products that are quick, easy and super effective. The results of using the Daily Microfoliant are instant and that is a real winner for me! I can immediately feel my skin is smoother, cleaner and so nice and soft to touch. The Daily Microfoliant is a staple in my daily routine and I am always recommending it to my friends and family! 
Annaliese, CRM Coordinator 
I absolutely love the Kérastase Nutritive Blow-Dry Primer. It makes my hair so soft and silky., with no fizziness in sight! With this, I don't need to put too much effort into styling which is great when I don't have much time. 
Jasmine, Content Creator 
A product I can't live without is the Avène Sunscreen Emulsion Face SPF 50+. Everyone should be using SPF every day but if you need a recommendation, it's this one! Not only is it soothing for my sensitive skin but it's also hydrating, protective and lightweight and it doesn't leave any white cast on your face. 
You can shop the team's products they can't live without at ozhairandbeauty.com