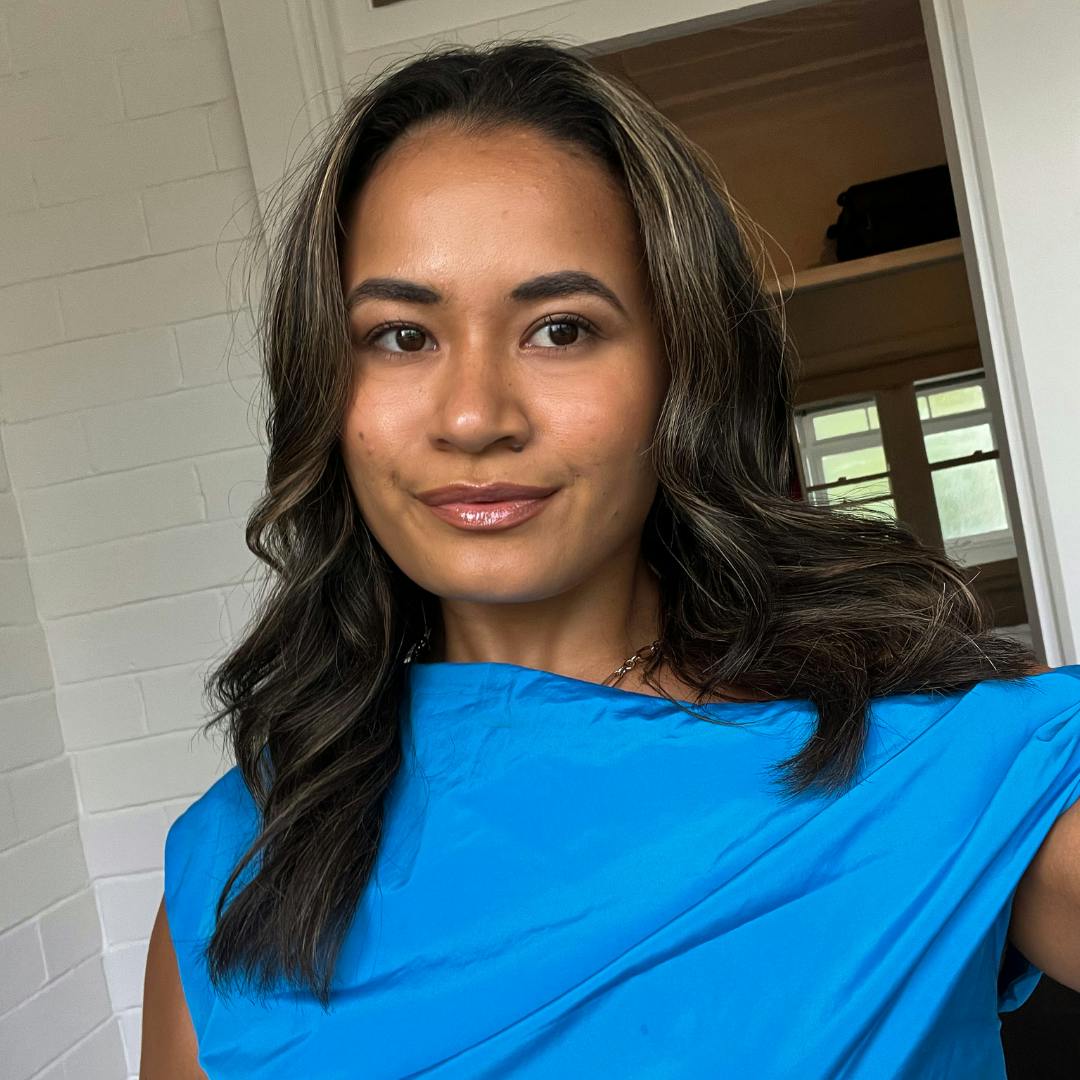 The Best Brush for Thick Hair
If you're lucky enough to be blessed with never-ending, voluminous thick hair, you may see it as more of a curse than a blessing. Trying to find the right brush that will effortlessly brush through your hair can seem like an impossible task. After all, thicker hair knots and tangles a whole lot easier than finer hair, and seems to take a lifetime to dry. While it may seem like thicker hair is a lot more high maintenance, it doesn't have to be. Let us give you the scoop on finding your dream brush. Plus, we're throwing in some must-have recommendations. 
Understanding Thick Hair  
Thick hair can sometimes feel impossible to understand. Some days it may feel like it has so much natural volume. On other days it might feel like it's completely out of control. But don't worry, understanding it is simpler than you might think. Here are a few pointers to help you master your mane: 
 
Hair Thickness: Let's start with hair thickness – the star of our hair story. Imagine each hair strand as a character with its own unique charm, measuring around 120 microns in diameter. Now, compare that to our finer hair friends, whose strands are around 50 microns thick. If your hair has a lot of body to it naturally, this is also usually a telltale sign that you have thicker hair. Curly and afro hair types also tend to have thicker hair as opposed to finer and straighter hair types. 
 
Hair Density: While thickness focuses on individual strand size, density looks at the big picture. This dynamic duo influences your hair's texture, curl pattern, and that sought-after volume.  
Ready for a measuring hack? Gather your hair in a ponytail and measure away – low-density hair comes in around 2 inches, medium struts its stuff at 3 inches, and high density takes centre stage at around 4 inches. 

Coarse Hair vs. Thick Hair: Coarse hair is like the reliable friend who always brings the energy. It boasts natural body, a slightly rugged texture, and a tendency to get a bit frizzy when humidity makes an appearance. Think of it as the friend who makes every day an adventure, thanks to its wider diameters that add character to your look. 
While coarse hair might share a few traits, it's the one that often requires extra attention. Moisture is its best friend, disappearing faster than you can say "magic trick" and leaving your ends feeling a tad parched.  
The Best Hairbrushes for Thick Hair  
Tangle Teezer Thick & Curly Detangling Hairbrush
Whether your hair is thick, curly, or afro-textured, this brush is your trusty sidekick. It doesn't matter if your hair is wet or dry; this magic wand untangles knots without any hair-raising drama. With its brilliant two-tiered system, longer teeth fearlessly handle knots, while shorter ones delicately smooth your hair's cuticles. And the ergonomic design? It's a dream for your wrist, making brushing an absolute breeze. 
Brushworx Tourmaline Porcupine Radial Hairbrush 
This brush is like your hair's secret weapon, perfect for those lush, thick locks of yours. Imagine a 72mm tourmaline barrel as a magician for your hair – it's like frizz just disappears with a wave of its wand, leaving behind velvety smoothness. But wait, there's more – the mix of nylon and boar bristles turns into a mini scalp massage as they work their magic on knots and tangles.
Quick tip: if your hair's sleek and straight, this brush becomes your blow-drying bestie, giving your locks that extra flair. 
Denman D3 Classic Styling Brush 
Let's welcome the Denman D3 Classic Styling Brush to the thick hair party! With its legendary anti-static rubber pad and carefully crafted bristles, this brush is all about smooth sailing. Whether you're detangling or styling, it's got you covered, ensuring that your hair looks its best every day. 
The ghd Paddle Brush is the definition of elegance and functionality. Its broad, flat base is perfect for taming thick hair with ease, while the smooth bristles effortlessly glide through your locks, detangling and adding a touch of shine. Styling? No problem – this brush is great for creating sleek looks, making your thick hair your ultimate accessory. 
Moroccanoil Ceramic Paddle Brush 
Ready to up your hair game? The Moroccanoil Ceramic Paddle Brush is here to help. Its ceramic and ionic properties make for efficient styling, reducing drying time and promoting a shiny, frizz-free finish. The bristles? Oh, they're your hair's new BFF, gliding through your tresses without any tugging or pulling.  
How to Choose the Best Hairbrush for Thick Hair  
Shape: Round and wide brushes are your thick hair's BFFs. They glide through your tresses effortlessly, detangling like a dream. Barrel brushes? Yup, they're your go-to for styling, especially when blow drying. They're the backstage heroes making your hair look red-carpet ready. 
Bristles: Sturdy, thicker bristles are your squad for thick hair. They navigate through your locks without any tugging. And guess what? Boar bristles are a match made in heaven. They're tough yet gentle, spreading your scalp's natural oils like a pro for shine that'll make heads turn. 
Size: Go big or go home! If you've got lengthy tresses, large brushes are your ticket to smoother styling. Paddle brushes and big round barrel brushes are your magic wands, reducing your styling time while making your hair dance to your tune. 
Ergonomic Design: Comfort is key! Ergonomic designs make brushing a breeze, sparing your wrist and hand from fatigue. Textured handles? They're your trusty sidekick, ensuring you're always in control. 
How to Use a Hairbrush on Thick Hair
How to brush thick hair can depend on whether you have straight or curly hair. You're best to brush thick hair when it's completely dry. If your hair tangles or knots easily, try to gently comb through your hair while it's still wet. However, it's always best to try to avoid brushing wet hair to avoid causing any damage or breakage. 

Once your hair has completely dried, use paddle brushes when brushing through your hair. Like with most hair types, you should always brush from the bottom up to avoid any unnecessary pulling at the roots. You should also then regularly keep on top of brushing your thick hair to prevent tangles and knots from forming. 
 
So, there you have it, your ultimate guide to conquering the brush game for your thick hair. With the right brush by your side, you're on your way to hair heaven.
Shop the best brushes for thick hair at ozhairandbeauty.com