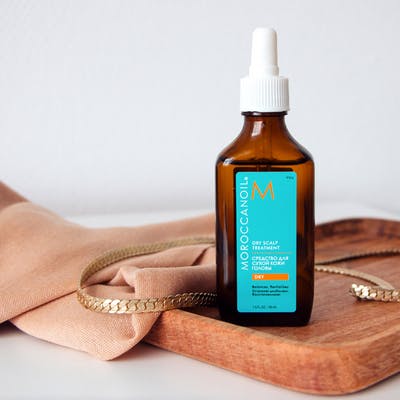 The 4 Products That'll Help Treat Your Dandruff
Taking care of your skin is one of the best beauty choices you can make. Fresh and healthy skin can be the most beautiful accessory of all - and were sure you have your skincare routine down pat but there might be some ingredients you're missing.  
 
Keep reading to discover some of our fave ingredients that are the underdogs of the skincare world. We'll even tell you how to best incorporate these into your existing skincare routine.  
 

1. L-lactic acid  
L-lactic acid is a mild, acid-based exfoliant which encourages the turnover of skin cells. What does this mean for you? Well, faster cell turnover means that your skin does not become congested and your skin texture will be more even and less prone to fine lines and hyperpigmentation.  
 
To introduce L-Lactic acid into your own routine, try Skinstitut L-Lactic Cleanser. This cleanser contains Vitamin B and AHA, and is great for dry and dull skin, providing a much-needed hydration kick. Designed to calm skin and give extra nourishment, it gently exfoliates and cleanses your skin, providing a clean base to absorb other skincare ingredients. It's also mild enough to be used on even delicate skin. To get the most from Skinstitut L-Lactic Cleanser, you can simply use a pea-sized amount in the morning and evening. Smooth the product between damp hands and lather across your face, rinsing thoroughly with warm water after up to thirty seconds. 
 

A post shared by Skinstitut™ (@skinstitut)
2. Rosehip Oil 
Rosehip oil is cold-pressed from the rose seeds of wild rose bushes. In combination with other essential natural oils, it can ease the appearance of scarring, protecting and hydrating your skin as well. Our favourite part of it all, rosehip oil also reduces the appearance of dark spots and lines. 
 
Natio Ageless Antioxidant Rosehip Oil is a fab product to introduce to your skincare routine. Containing natural rosehip, geranium and rosemary, this cold-pressed oil is filled with antioxidants and essential Vitamins A and C, as well as Omega 3 and fatty acids. Used regularly, rosehip oil will hydrate and soften your skin, adding elasticity and easing fine lines and pigmentation. 
 
To use, simply pat two or three drops on clean and damp skin on your face and neck. Lock in the hydration with moisturiser to feel the most benefit.  
 

3. Squalane   
If you want to boost the natural moisturising properties of your skin, then squalane is a great ingredient to try. It mimics the natural oil-producing properties of your skin to provide excellent hydration. Squalane also provides protection to your skin from environmental factors; sign us up! Your skin appears fuller and more nourished, as this hero ingredient also works to improve your collagen production.  
 
Want to bring squalane into your skincare regime? It's easy with The Ordinary Squalane Cleanser. This cleanser is perfect for dry and dull skin, and suitable for daily use thanks to its soap-free formulation. You can use it to remove makeup and moisturise your skin at the same time, leaving your face smooth and clean. Simply rub the product between your palms and gently massage onto your face to remove makeup and cleanse impurities. Rinse well and pat dry gently before continuing with the rest of your skincare.  
 

4. Bakuchiol  
As our skin becomes more mature, we need to reach for different ingredients. For those with sensitive skin, it can be even harder. Bakuchiol is a plant-based alternative to popular retinol options, using ingredients created from the leaves of the Psoralea corylifolia  plant. When using products with bakuchiol, you can look forward to your skin being soothed and calmed. It is also a popular anti-ageing ingredient which is thought to reduce the signs of ageing, hydrating your skin while containing powerful antioxidant properties.  
 
Medik8 Bakuchiol Peptides Serum is a simple way to make the most of bakuchiol as an ingredient. Perfect for those who are avoiding using retinol products, it is a plant-based choice which can help dry and dull skin, as well as reduce fine lines and wrinkles. This serum can help to stimulate elastin and collagen in mature skin, creating a brighter and calmer look. Full of omega oil, this replenishes the natural barrier of your skin to keep oil locked in. 
 
After cleansing in the morning, simply massage three to six drops of the serum into your face, neck and decolletage to enjoy the benefits of bakuchiol. You should follow this with a high SPF sunscreen to keep your skin protected as the serum works.  
 

A post shared by Medik8 Skincare Experts (@officialmedik8)
5. Charcoal  
Charcoal is a skincare product that you may have heard of, but might not be sure of. Increasingly popular in the beauty community, charcoal does come from burning carbon-based materials, but the products made from it are known to have excellent benefits for skin - especially if you happen to have an oily complexion. 
 
Charcoal has a naturally gritty texture which can exfoliate your skin and unclog pores, removing dead skin cells and tightening your pores. It reduces irritation and can result in brighter skin. 
 
You can enjoy the benefits of charcoal with a Cosmedix Detox Mask. This mask is an essential part of your skincare regime, suitable for oily skin and all other skin types. It works to ease the effects of pollution on your skin, purifying your pores and giving you a brighter and more vibrant complexion. Daily stressors can cause your skin to look duller and cause premature ageing, and this mask can help to minimise pores and soothe your overall complexion. 
 
To use this mask most effectively, apply generously to clean and damp skin. Massage into your skin and leave for up to fifteen minutes before rinsing and gently patting skin dry. You should follow this mask with your serums, moisturiser, and the rest of your nourishing and protective skincare routine.