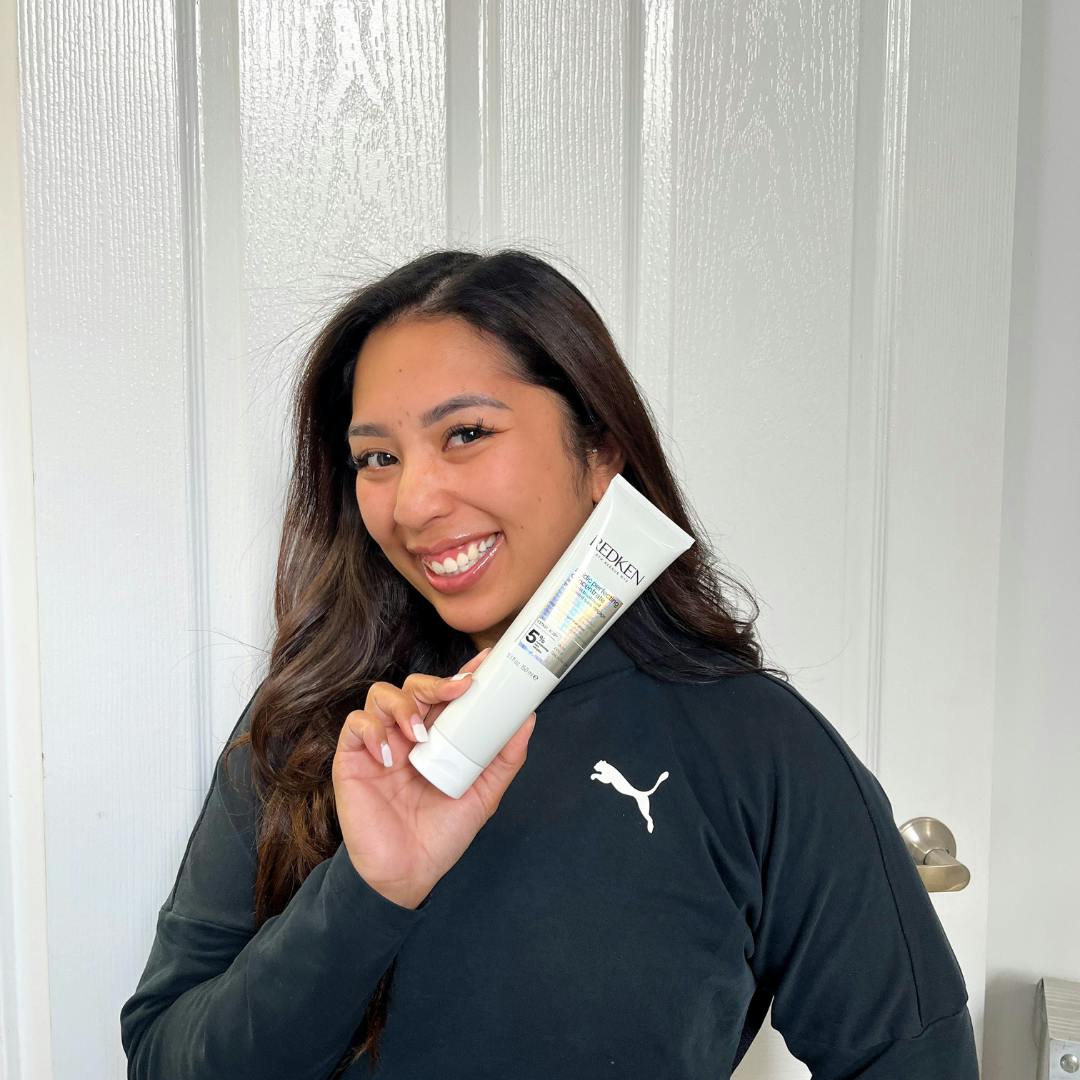 Oz Hair and Beauty's Top 10 Heat Protectors For All Hair Types
To achieve the perfect hairstyle, whether it's beachy waves, loose curls or sleek locks, you need to use heat. But we all know how damaging heat can be for our hair, so to protect your tresses, we've put together this list of our favourite 10 heat protectors for all hair types.
1) For fine fair - Lightweight
If you have finer hair, then ELEVEN Miracle Hair Treatment is perfect for you. At the same time as protecting your hair, it will also add softness, detangle any knots and boost shine.
2) For frizzy hair
Frizzy hair can sometimes be a struggle to handle, but not with Olaplex No.7 Bonding Oil. As well as boasting heat protection up to 230°C, the bonding oil also promises to enhance your natural curls so that you can play to your hair's strengths.
3) For dry hair
If you battle with dry hair, then Kèrastase Nutritive Blow-Dry for Dry Hair is ideal for you. It is nourishing, hydrating and moisturising, ensuring your hair doesn't look brittle or split, which can be exaggerated when you use heat.
4) For blonde hair
For anyone with blonde hair, Kèrastase Blond Absolu Heat Protecting Serum will offer you a number of benefits. This leave-in serum is lavender-coloured to provide you with colour stability in addition to heat protection. It is instant fibre healing and unifies damaged areas for less breakage. It also seals ends, so everything is covered!
5) For damaged hair
For damaged hair, why not try Redken Acidic Bonding Leave-In? It is ideal for strength repair, meaning you can help to fix your hair at the same as styling without the concern of heat damage. It is also good for intense conditioning and hair colour fade protection. If you've recently bleached your hair and been left with damage, this leave-in lotion will be essential for your haircare routine.
6) For thick hair
Thick hair is known for taking a long time to dry, but that won't be a problem anymore with CLOUD NINE Magical Quick Dry Potion. It will reduce the drying time of your hair by up to half, while also taming difficult tresses and reducing flyaways or unwanted frizz.
7) For curly hair
For curly hair, look no further than Shea Moisture Manuka Honey & Yogurt Hydrate and Repair Multi-Action Leave In. This hair protectant does everything you could possibly want. It detangles, nourishes, softens, cuts drying time, and adds shine. For those with curly hair, it smoothes and reduces frizz as well as enhances silkiness. This, of course, is all on top of protecting against thermal and environmental damage. This blend had been designed with nourishing botanicals, making it perfect for tangle-free hair.
8) For all hair types - smooth, sleek styling results
No matter your hair type, ghd Bodyguard - Heat Protect Spray could work wonders for you. Designed by engineering heat experts, this spray offers a unique ghd heat protection system, meaning you're free to practise and perfect your favourite styles to your heart's desire.
With a formula suitable for all hair types, this spray gives you the opportunity to make the most of your locks, whether you love curls, waves or the sleek straight look.
9) For fixing and preventing breakage using natural and organic ingredients
Whether you have damage which needs targeted care or you want to prevent it in the future, BondiBoost Heat Protectant Spray can help. It contains natural and organic ingredients as well as being lightweight and non-sticky. This means you can use it to improve the look of damaged hair at the same time as preventing any future damage as a result of heat use. It's also safe for use on coloured or chemically treated hair.
10) For weakened hair due to breakage
It can be worrying to experience hair loss, but you can combat this with Kèrastase Genesis Anti-Breakage Blow Dry Spray. This defence spray is anti-hair-loss and includes fluid for weakened hair which is prone to falling out due to breakage. It ensures you have the utmost hydration without causing frizz. Furthermore, it provides anti-breakage action and heat protection up to 220C.
For more information on any of these products, or for advice on protecting your hair against heat damage, you can reach out to our amazing team at Oz Hair and Beauty today!