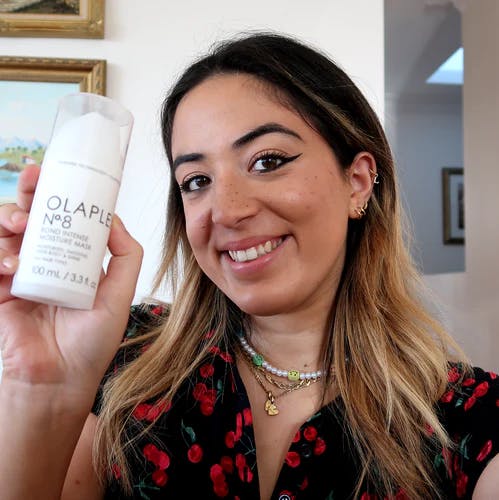 Olaplex No 8: Is it worth it?
Olaplex No 8 is finally here and the newest addition to the Olaplex fam! And if you are anything like me then you are thinking, is it worth it? And let me tell ya, it sure is.I have been using Olaplex No 8 Bond Intense Moisture Mask over the last few weeks and my god I am so obsessed. It is truly a hair mask sent straight from the hair God's themselves. 


So what is Olaplex No 8?
Here's the main things you need to know about the newest addition joining the Olaplex family:
Olaplex No 8 Bond Intense Moisture Mask is a 4-in-1 bad boy that works to repair all damaged hair types. 
Infused with patented Olaplex Bond Building technology, it is guaranteed to hydrate and nourish your hair. Think of it like giving your locks a big drink.  
The mask adds shine, smoothness and body while providing intense moisture.
Use one to two times a week in place of your conditioner.
Leaves hair so visibly healthy that you can skip or cut back the time for styling. In my case, I still had to use heat to blow-dry, but I noticed much less frizz which was incred. 
To learn more about how to incorporate Olaplex No 8 into your haircare routine and my thoughts check out our video below!