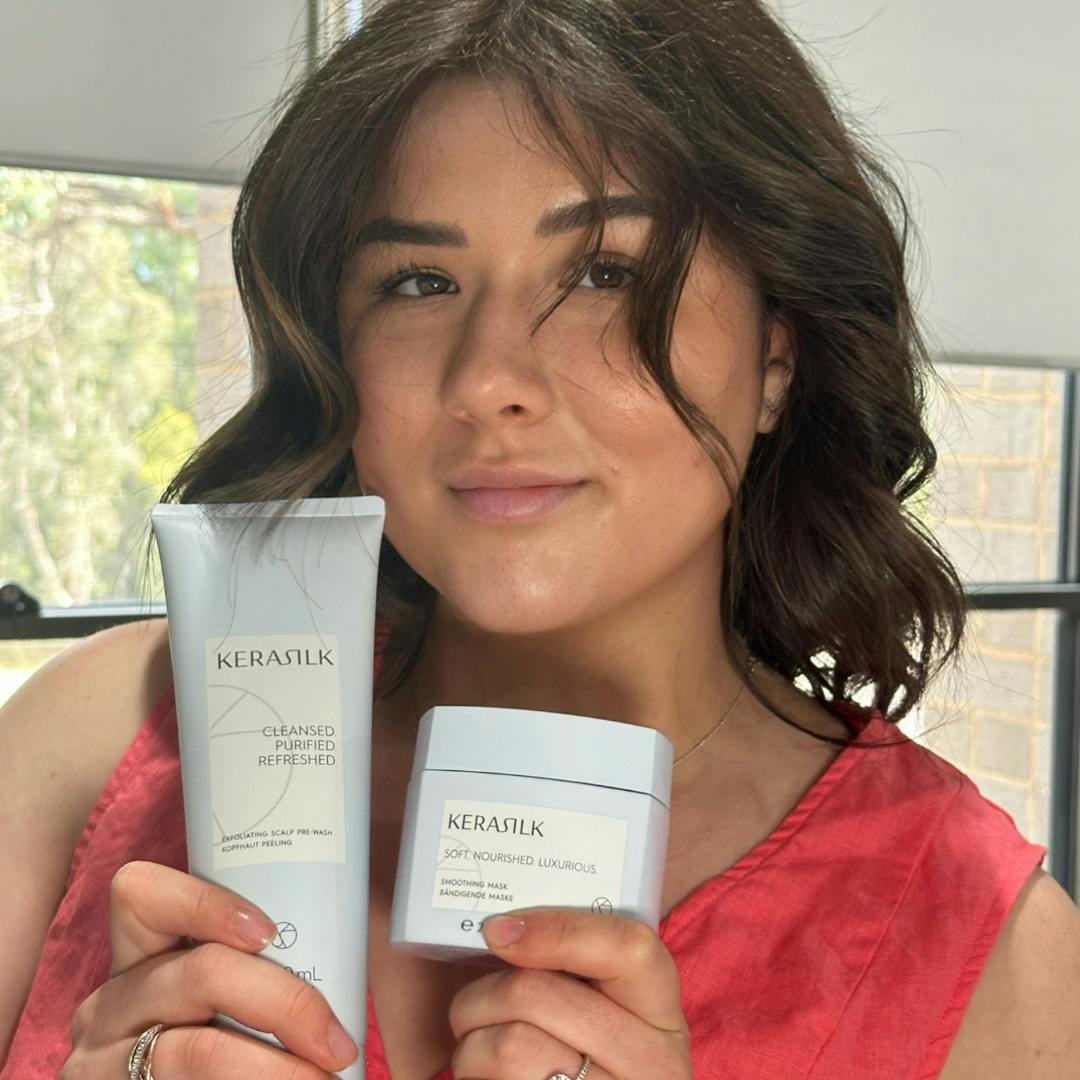 Elevate Your Hair Game: Kerasilk's Must-Have Products
Many haircare brands claim to offer 'salon-quality' products, but what exactly does that mean? Well, the definition of 'quality' becomes crystal clear when you have the backing of a brand like Kerasilk. The saying of the time was, 'When nothing else works, KERASILK will,' a mantra as true now as it was then. Kerasilk has carved its own path in the world of haircare, setting new standards for what it means to deliver truly 'salon-quality' results. And it all begins with the brand's remarkable biomimetic silk technology. We're here to fill you in on everything you need to know about Kerasilk, from its captivating history to all the must have products you need to elevate your haircare routine. 
 
A Glimpse into Kerasilk's History 
Born in the salon, in the vibrant era of the 1980s, Kerasilk emerged as a testament to bold experimentation in haircare—a concept that has endured and thrived to this day. From its debut, Kerasilk became a stylist's best-kept secret, renowned for its ability to breathe life back into even the most damaged hair, regardless of its condition. Kerasilk didn't just embrace change; it led the way in providing modern solutions for modern problems. 
At the heart of Kerasilk's success lies its groundbreaking Biomimetic Silk technology, a vegan, biotechnologically obtained, and sustainable alternative to traditional animal-derived silk. This innovative technology mimics the composition and benefits of the original silk, providing you with luxurious haircare without compromising your values or the environment. 
Biomimetic Silk ensures that Kerasilk products are not only effective but also ethical and sustainable. With this innovative approach, Kerasilk brings you the silky, smooth results you desire while remaining committed to cruelty-free practices. 
Moreover, Kerasilk formulations go a step further by infusing their products with carefully selected, vegan, active, high-potency ingredients & enhancers. These ingredients are chosen to enhance and beautify diverse hair types and textures, catering to individual hair needs and goals. Whether you have straight, curly, or wavy hair, Kerasilk has tailored solutions to help you achieve your hair aspirations. 
This commitment to high-potency ingredients ensures that each Kerasilk product not only transforms your hair but also enriches it with the nourishment it craves. So, as you embark on your journey to beautiful, healthy hair with Kerasilk, you can rest assured that you're benefiting from cutting-edge technology and nature-inspired formulations. 
Must Have's from Kerasilk 
Now that we've uncovered all the goodness of Kerasilk, let's talk about the products from the range that will for sure elevate your hair game. Right this way for a sneak peek of some of the best styling products from Kerasilk on the market right now. 
 Pamper your hair with the Kerasilk Multi-Benefit Hair Oil, a lightweight elixir that nourishes, tames frizz, and enhances shine. Powered by Kerasilk's biomimetic silk technology, this oil penetrates deep into your hair, moisturising and sealing cuticles for a smoother, more manageable mane. Whether your hair is straight, curly, or wavy, this oil works wonders, leaving your locks touchably soft and brilliantly shiny. To maximise its benefits, apply a few drops to damp hair before blow-drying or use it as a finishing touch for extra shine and frizz control. 
If you're a fan of styling with heat tools, make the Kerasilk Flat Ironing Spray your go-to companion. This spray not only protects your hair from heat damage but also ensures a sleek, salon-quality finish. Its weightless, non-sticky formula lets your styling tools glide effortlessly through your hair, resulting in a polished look that lasts. Before using your flat iron or curling wand, generously spray this product on your hair to shield it from heat damage while achieving the perfect style.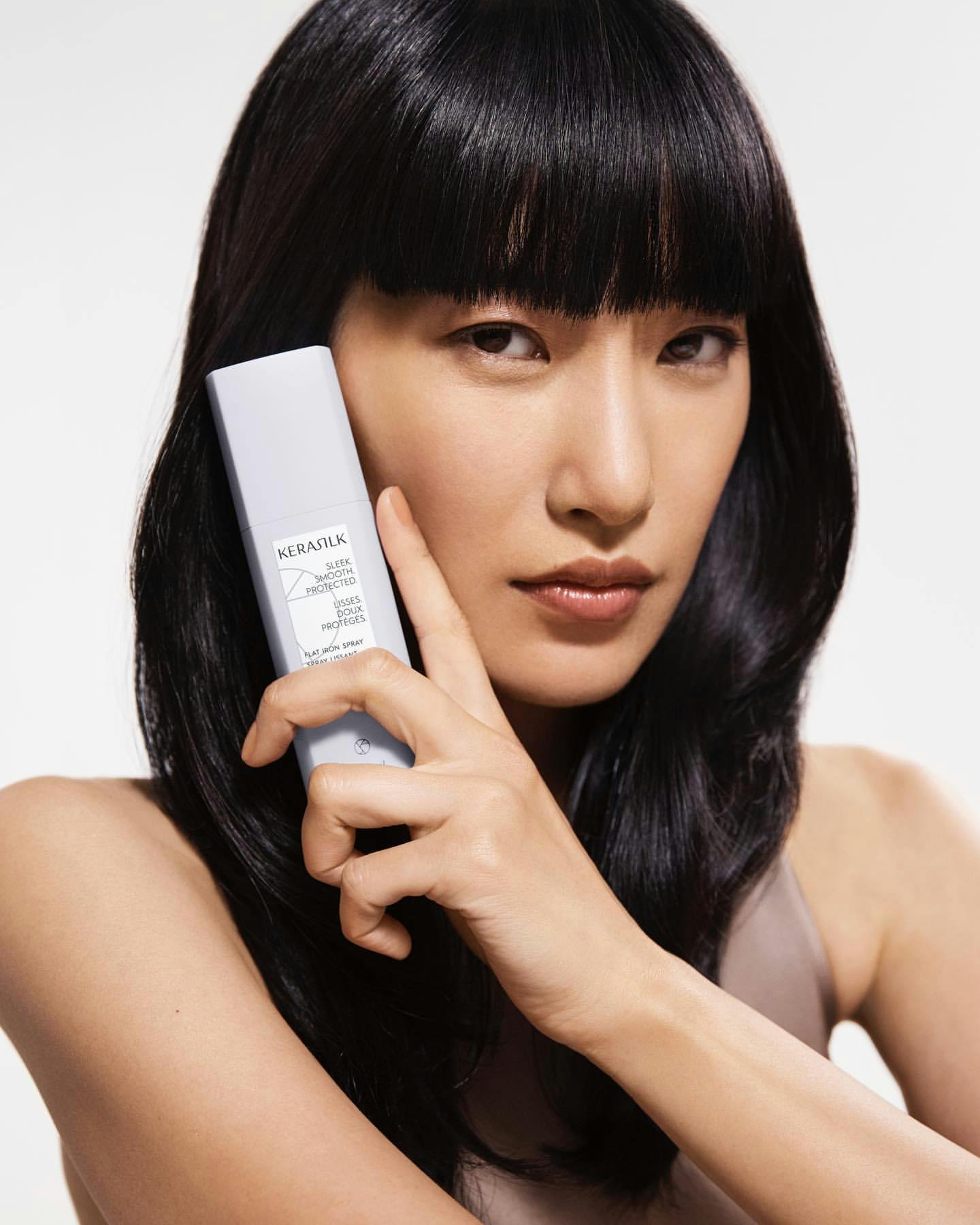 Repair and mend hair breakage with the Kerasilk Liquid Cuticle Filler. This unique formula acts as a potent hair filler, smoothing cuticles and reducing frizz. Say goodbye to frayed ends and flyaways as this product creates a protective shield around your hair, promoting vibrancy and shine. For optimal results, apply a small amount to your towel-dried hair, focusing on the ends, before styling. This filler not only repairs but also primes your hair for a flawless look.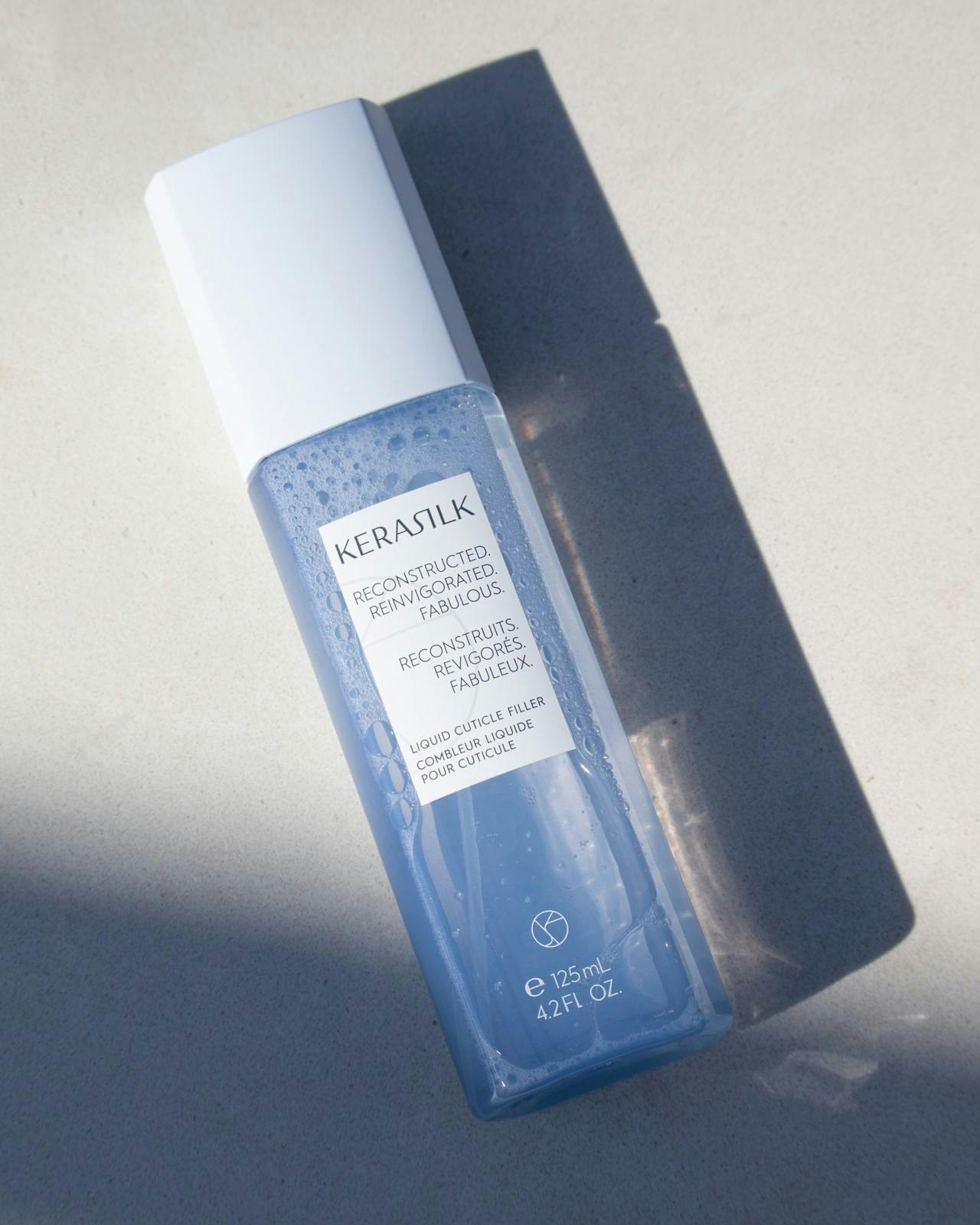 This lightweight, non-greasy balm, enriched with biomimetic silk technology, not only tames but also nourishes your hair, making it soft and manageable. With this balm, you can achieve a polished, salon-quality look with ease. To tame frizz and add control, work a small amount through your dry or damp hair. It's the perfect finishing touch to maintain a sleek and polished appearance.   
The Kerasilk Multi-Purpose Spray is your new all-in-one hair bestie. This versatile spray hydrates, protects, detangles, and adds texture, thanks to its powerful biomimetic silk technology. Designed with a dual nozzle so it can be used as a fixing spray or working spray. Unlike conventional hairsprays, it maintains a lightweight texture, leaving your hair soft and natural to the touch. Whether you're aiming for a sleek, polished look or a voluminous, tousled style, this hairspray adapts to your styling needs. Turn spray head right (black) and spray onto dry hair to finish and fix the look. Turn spray head left (white) for hot tool styling.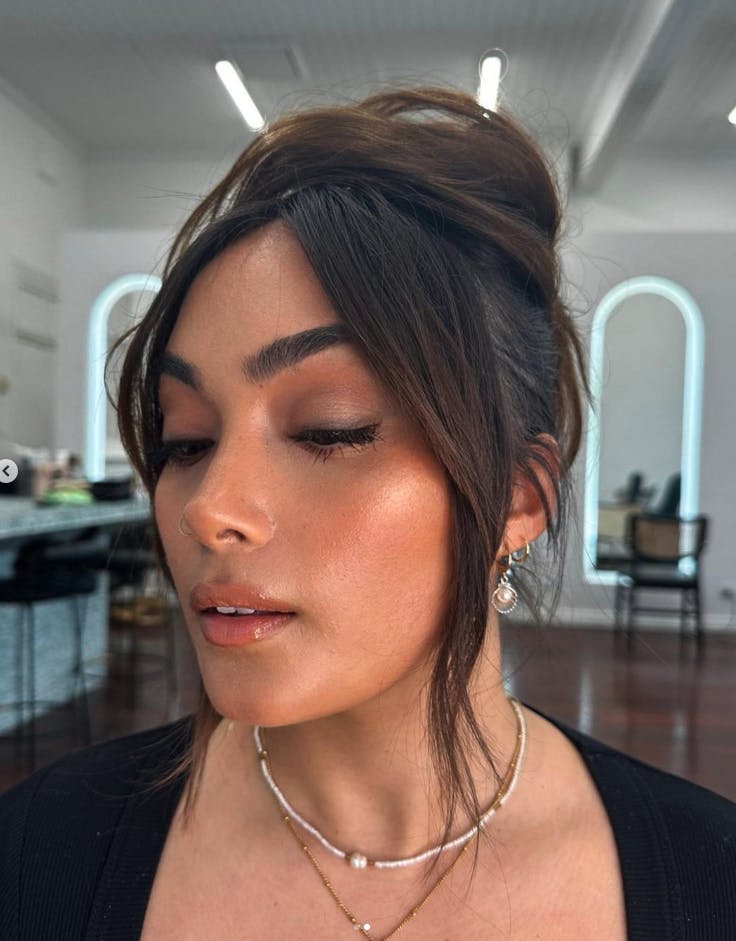 Elevating your haircare routine with Kerasilk is a transformative decision. With the innovative biomimetic silk technology, commitment to vegan and environmentally friendly practices, and a brand philosophy centred on luxury and efficacy, Kerasilk has firmly established itself as a brand you can trust. 
To experience the wonders of Kerasilk for yourself, shop the range at ozhairandbeauty.com. Say goodbye to hair woes and hello to your best-looking hair yet.