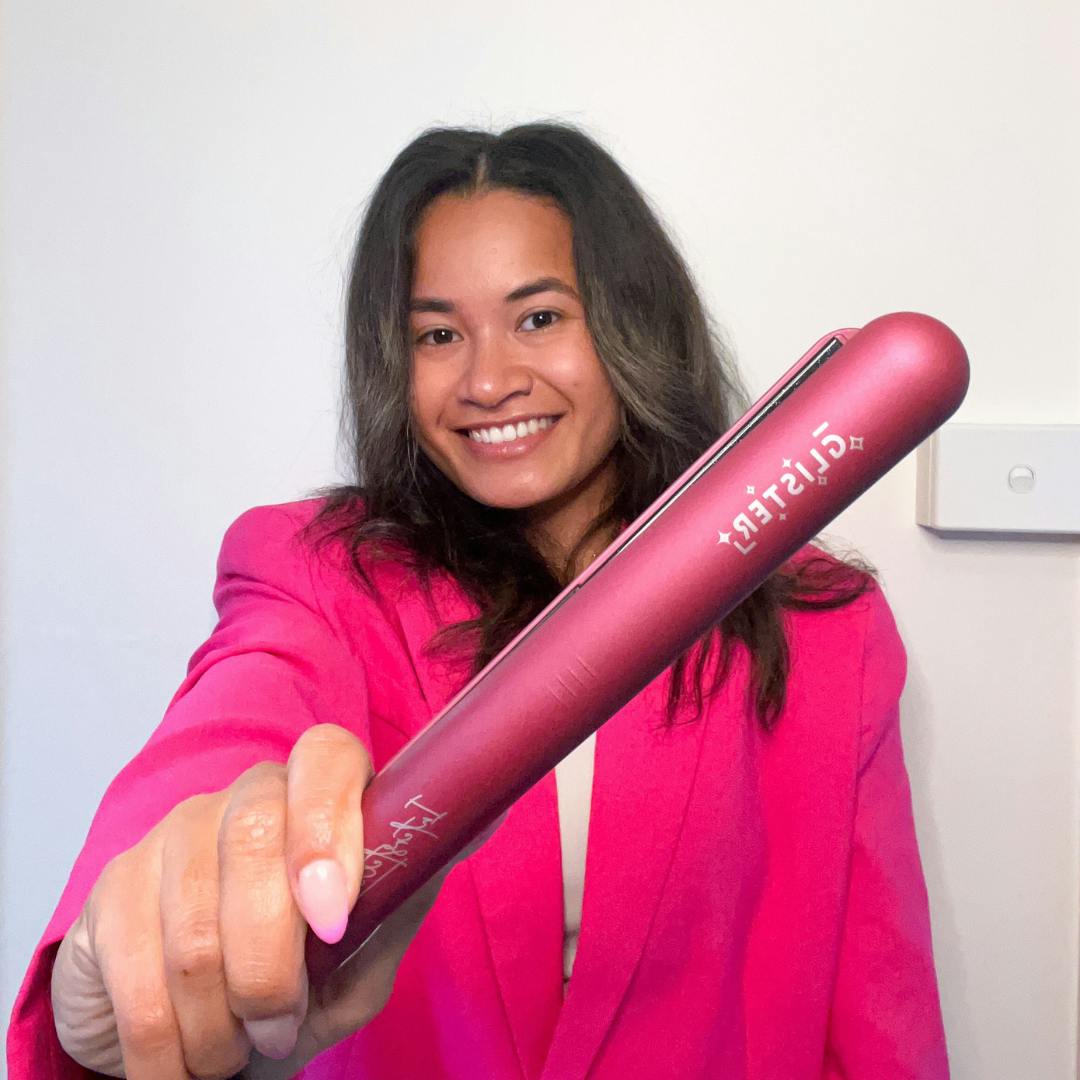 The Next Big Thing in Hair Appliances, Exclusive to Oz
Say hello to Glister! A line of exquisitely crafted hair tools that look as good in your hands as the hairstyles they create. 
When we say finding "the one" will make a huge difference to your hair routine, we mean it! Which is exactly what Glister has kept in mind when designing they're hot tools! Glister is a brand focused around expressing yourself, multi-culturalism & inclusivity. Glister understands that just like people, hair comes in all shapes, sizes & colours! 
So, what sets Glister tools apart from the rest? Every tool is designed with salon-grade technology and utilises sparkling tourmaline gemstones to help you get the style you want without compromising your hair.  
Keep scrolling to find out more about Glister & what tool is your perfect match! 
 
What is tourmaline? 
Tourmaline is a semi-precious gemstone which offers incredible hair benefits when infused in the plates of hot tools. The negative ions emitted from tourmaline aid the styling process through locking in moisture resulting in super shiny and smooth hair – with no frizz!  
 
The Range 
Interstellar Digital Flat Iron  
There's never been a better excuse to upgrade your flat iron & start reaping the benefits of tourmaline technology. The Digital Flat Iron has tourmaline infused floating plates that deliver super shiny results in one pass, without drying out your hair! Oh, and did we mention that the tourmaline plates SPARKLE? This tool is as easy on the hair as it is on the eyes.  
The Digital Flat Iron also has impressive digital temperature control technology which allows you to adjust the heat settings from 120°C -230°C in intervals of 10°C, giving you 11 heat settings to choose from. For everyday styling we recommend using lower heat on fine or damaged hair and higher heats on thick or curly hair. 
Adding to the list of benefits, you'll be ready to style your hair in 45 seconds due to the fast heat up time. Plus, a 60-minute automatic safety shut off which will give you peace of mind.  
Interstellar Digital Clip Curler  
Ready for out of this world curls? Create the curls of your dreams with Glister's Digital Clip Curler. Made with a soft touch clip for easy curling this will be your new go-to for anything from loose beachy waves to tight curls, whatever your heart desires! With this tool you will experience incredibly smooth and shiny curls thanks to the sparkling tourmaline barrel. 
The Digital Clip Curler utilises adjustable temperature technology giving you the ultimate control. Starting at 120°C, adjust the temperature in intervals of 5°C all the way up to 230°C if desired. Similar to the Digital Flat Iron, the Digital Clip Curler is also equipped with a 60-minute auto safety shut off.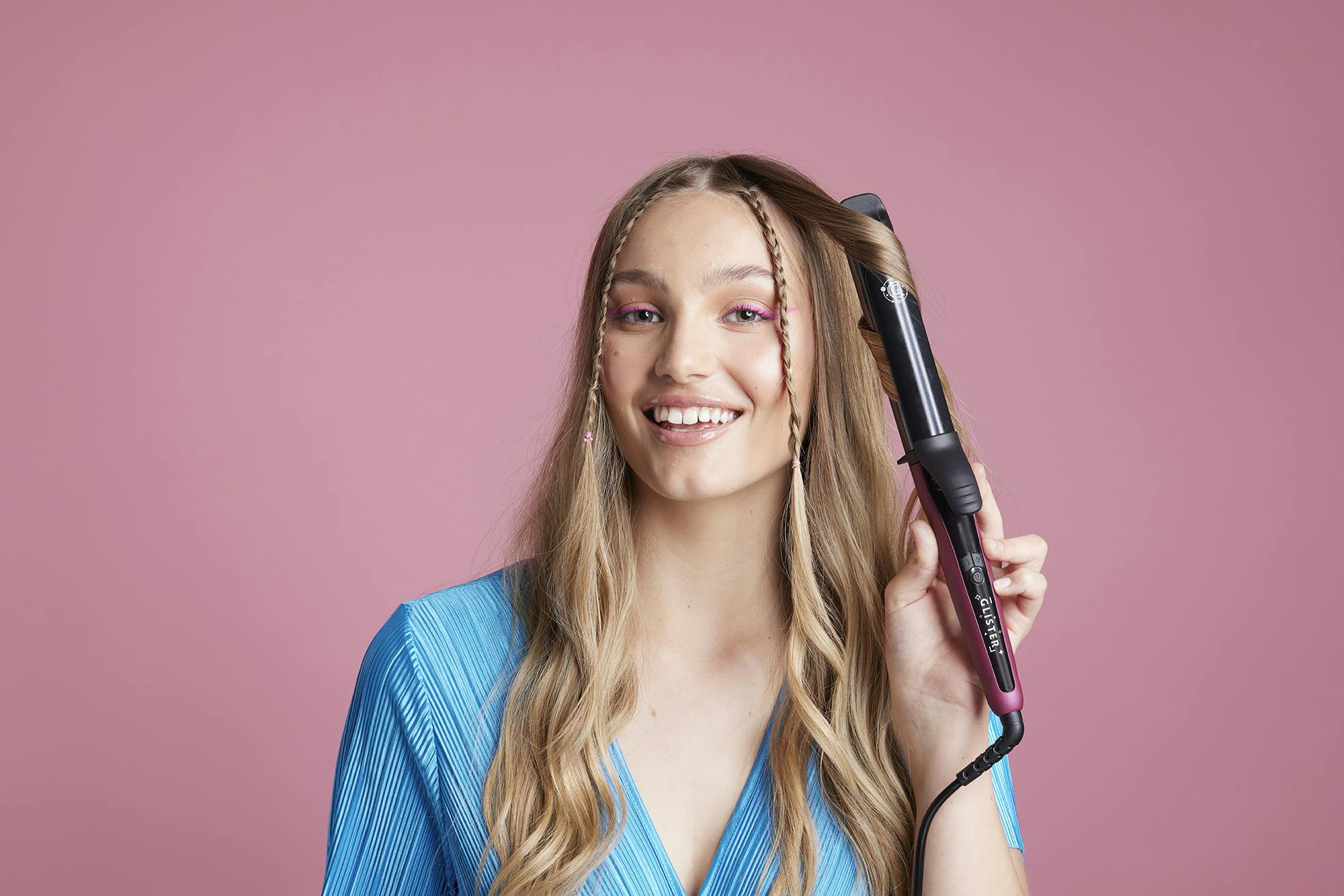 Interstellar Hybrid Flat Iron  
Looking for something a little more compact? The Hybrid Flat Iron may be what you're looking for.  
The Hybrid Flat Iron is Glister's medium sized iron. It will meet your hair needs and fit in your suitcase when you're struggling for room. Perfect for those on the go, simply plug in and the tool will heat to 210°C and be ready to use. 
Although smaller in size, the tourmaline technology is still prominent as with all Glister tools. Rest assured the negative ions will be at work, smoothing the hair, eliminating frizz and providing even heating.  
With a plate size of 22mm, this iron is smaller than the Digital Iron and bigger than the Mini Iron.  
Smoothing System Kit  
A heated, foldable, smoothing brush. Need we say more?  
Designed with ultimate hair straightening convenience in mind, Glister's heated Smoothing Brush is sure to be a staple in your routine. With four temperature settings to choose from and tourmaline infused brush teeth, your hair will thank you in smoothness and shine.  
This beautiful brush comes as part of the Smoothing System Kit which includes a gorgeous art print designer clutch, a sparkling wide-tooth comb and less-mess sectioning clips that make styling a cinch.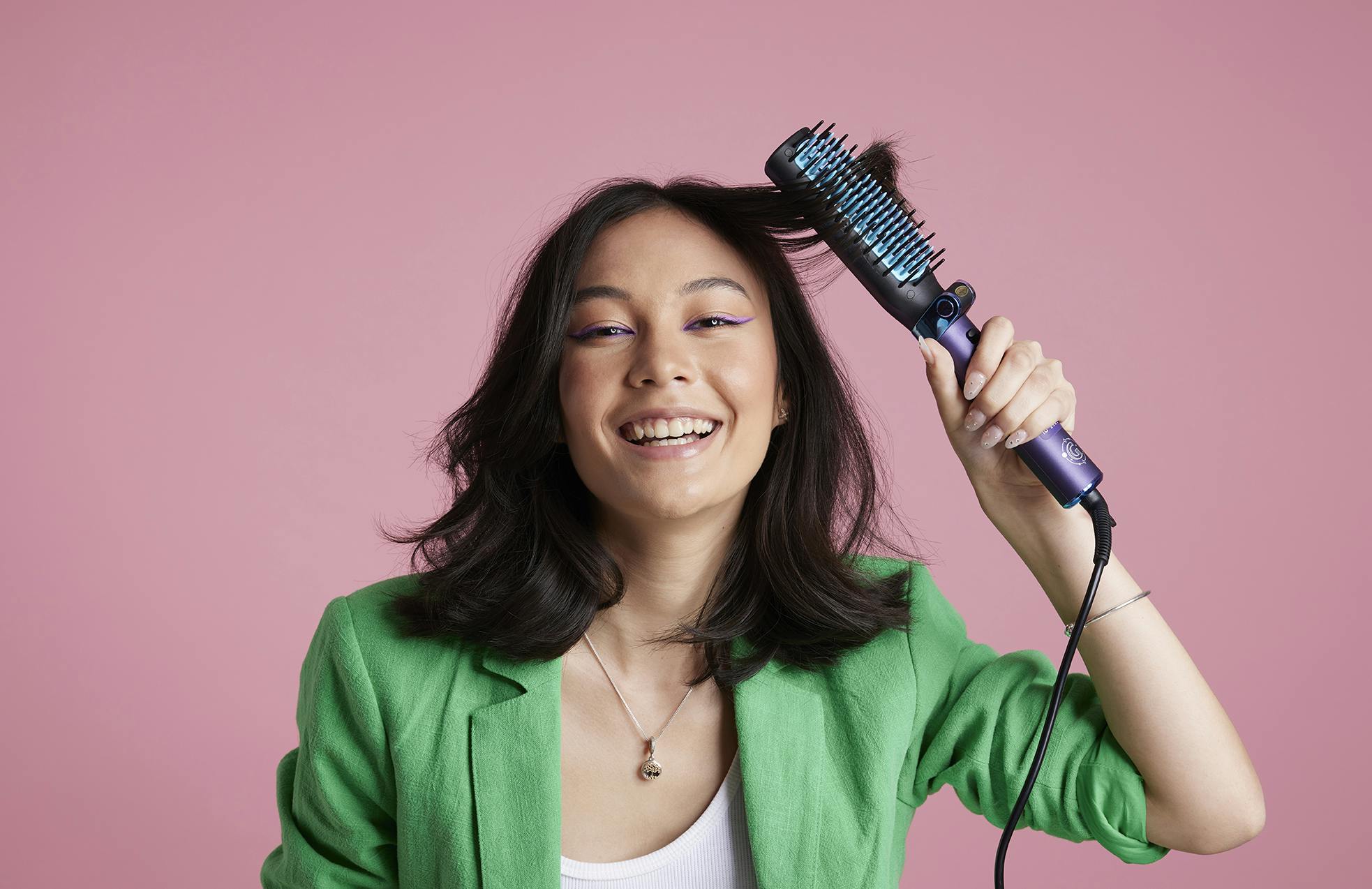 Mini Adventurist Flat Iron 
We all know good things come in small packages and this couldn't be more accurate with Glister's Mini Adventurist Flat Irons! The most compact tool of them all, the travel sized iron has a plate size of 13mm that is perfect for touch ups and styling short hair or fringes.  
The Mini Adventurist Flat Iron may be small but sure is mighty! With 3 temperature settings, tourmaline infused plates (of course) and ionic technology, it is everything you need for styling on-the-go.  
Available in 5 vibrant colours, each iron comes in an exclusive travel pouch with patterns inspired by bold and fearless avant-garde designs, chic tropical undertones and love for the freedom of abstract expression!
Shop the Glister range now, exclusively at ozhairandbeauty.com