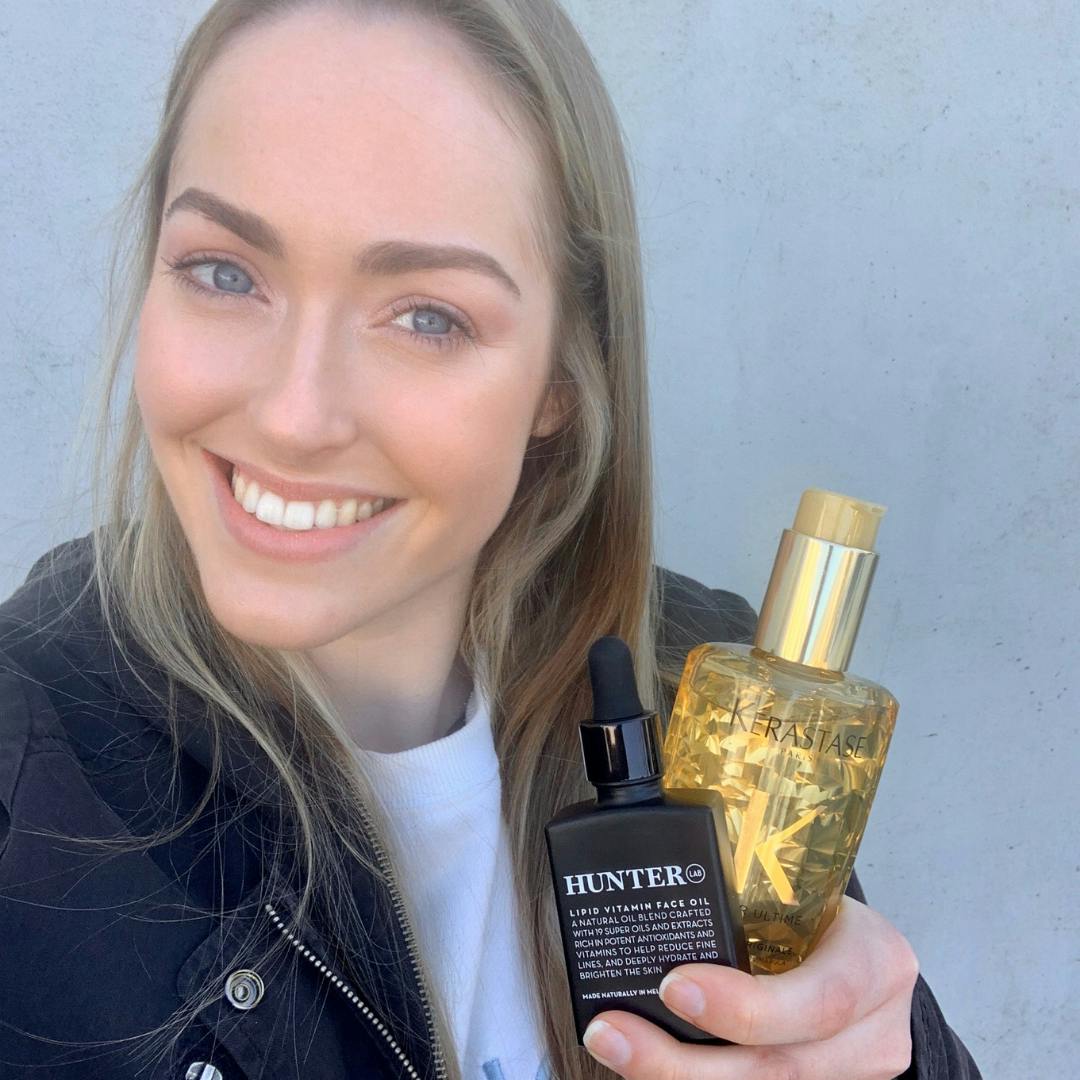 Break Up With Hair Breakage And Hydrate Dry Skin
Healthy, thick hair is a coveted asset by many, and if there's one thing that really puts a dampener on achieving that, it's hair breakage. 
 
Dry, brittle strands that snap as soon as a brush even gets close to them - or worse, as soon as you run your fingers through them - can leave you wondering where you're going wrong and in desperate search of a solution that will actually make a difference. 
 
If hair breakage is causing you misery, you're not alone. It's a common concern, so the good news is there IS a solution out there. 

What causes hair breakage? 

First of all, a quick summary of what hair breakage is.  
 
The term 'hair breakage' describes the breakdown of the inner cuticle of hair strands. This cuticle is made up of overlapping scales that work to help keep the hair bonded together and smooth. When these breakdowns occur, sections of the entire hair strand become rough, brittle, and easily break apart. 
 
As with most hair-related things, there's no one clear solution that will work for everyone when it comes to solving hair breakage. To get the root of the issue (pun intended), you need to first find the cause behind your own hair breakage. 
 
Many things can cause hair breakage, and it might not be simply one cause that's having the biggest impact on your hair. Narrowing down potential causes will help you make a plan to move forward and break up with hair breakage once and for all. 

Common causes of hair breakage 

Over-styling 

When you over-style your hair, either by using a hairdryer or other heated hair tools such as straighteners or curlers, you can cause hair to dry out. Dry hair is more delicate and - you guessed it - more prone to breakage. Over-brushing and rough brushing (especially when hair is wet) are also contributors here. 

Colouring

Depending on how frequently you colour your hair, the colour you choose and how you do it (at home versus in a salon), colouring can contribute to hair breakage. Hair dye contains various chemicals that can weaken the hair and make it more prone to breakage. This is especially true if you're regularly bleaching your hair to lighten it for colouring as this process can be particularly harsh. 

Perming or relaxing 

As with colouring, both perming and relaxing involve using strong chemicals to change the natural hair shape. These processes can dry hair and strip it of natural oils, reducing elasticity and leading to breakage. 

Certain hair care products 

It may seem counterintuitive, but it's sadly true - certain hair care products can cause hair breakage. This is usually the case when products are of lower quality and contain harsh chemicals. For similar reasons stated above, harsh chemicals damage, dry out and strip hair of natural oils, all contributing to breakage over time. 

How to manage breakage depending on your hair type

If you're looking to get over hair breakage once and for all, another crucial factor you'll need to consider is your hair type. 
 
Different products are designed to work specifically with your hair type to aid its natural shape, natural oils, and overall natural beauty.  
 
Below we've broken down our top recommendations for the best products to use based on your hair type to help on the way to the best breakup of your (hair) life. 

Curly hair

As well as the causes mentioned above, over-brushing and tight hairstyles can lead to breakage with curly hair. To combat this, you should nourish those curls with an intensive multi-action oil. 
 
The Alfaparf Semi di Lino Oil is an incredible product that will do just that. 
 
This hydrating and detangling oil nourishes and protects curls from humidity and heat of up to 230°C for frizz-free hair that is bright and bouncy. By actively putting moisture back into the curls, it helps prevent your hair from drying out and becoming brittle. 
 
Use a couple of pumps evenly distributed in wet or dry hair, and you're good to go! 

Dry hair

As we've already covered, dry hair is THE enemy when it comes to hair breakage. If you have naturally dry hair, you'll need to ensure you're giving your locks the extra moisture they need to prevent future damage. 
 
Cult favourite, Kérastase Elixir Ultime Oil, relies on a dream formula of Oléo-Complexe to always leave hair feeling nourished. With added high heat protection, frizz is controlled, and dry hair is visibly boosted with a luxurious shine. 
 
Apply one or two pumps and distribute evenly throughout towel-dried hair before blow-drying, or use as a finishing touch to add smoothness and shine by applying one pump and working it through the length and ends of your hair. 

Blonde hair

Blonde hair can be a real target for hair breakage, especially if it is colour treated regularly. 
 
As with dry hair, you want to focus on boosting moisture and nourishment, but you don't want to weigh the hair down or overburden the hair follicle. With blonde hair, it's all about finding the right balance. 
 
The Moroccanoil Light Treatment is a standout product here, as it restores and revives damaged hair from colour and chemical processes, as well as environmental factors. The light formula is a premium, alcohol-free nourishing oil that can be used on wet or dry hair and won't leave a greasy residue. 
 
Apply to damp hair from mid-length to ends to prepare the hair for blow-drying, or apply to dry hair from mid-length to ends for a boost of moisture, shine and protection all day long. 
 
Now, for that dry skin 
Face oils are an absolute must. The Jojoba Company Australian Jojoba shares the same molecular structure as the natural wax esters found in healthy human skin, making it more receptive to receive all the essential vitamins that help your skin behave. Another oil your skin will love is the Hunter Lab Lipid Vitamin Face Oil. It comes with 19 super oils to deeply hydrate and brighten your skin.  
If you're after a mask that'll act as a glass of water for that super thirsty skin, look no further than the Dermalogica Melting Moisture Mask. It'll help protect skin against damaging environmental factors while helping to restore dry skin's lipid barrier.  
 
Ready for the best break-up of your life?

Now you know the causes, you can crack on with the solution that's right for you! 
 
If you haven't already, take a look at the recommended products and see how you can level up your hair and skincare game today. All products mentioned, plus a range of other great beauty staples, are available at Oz Hair and Beauty today.