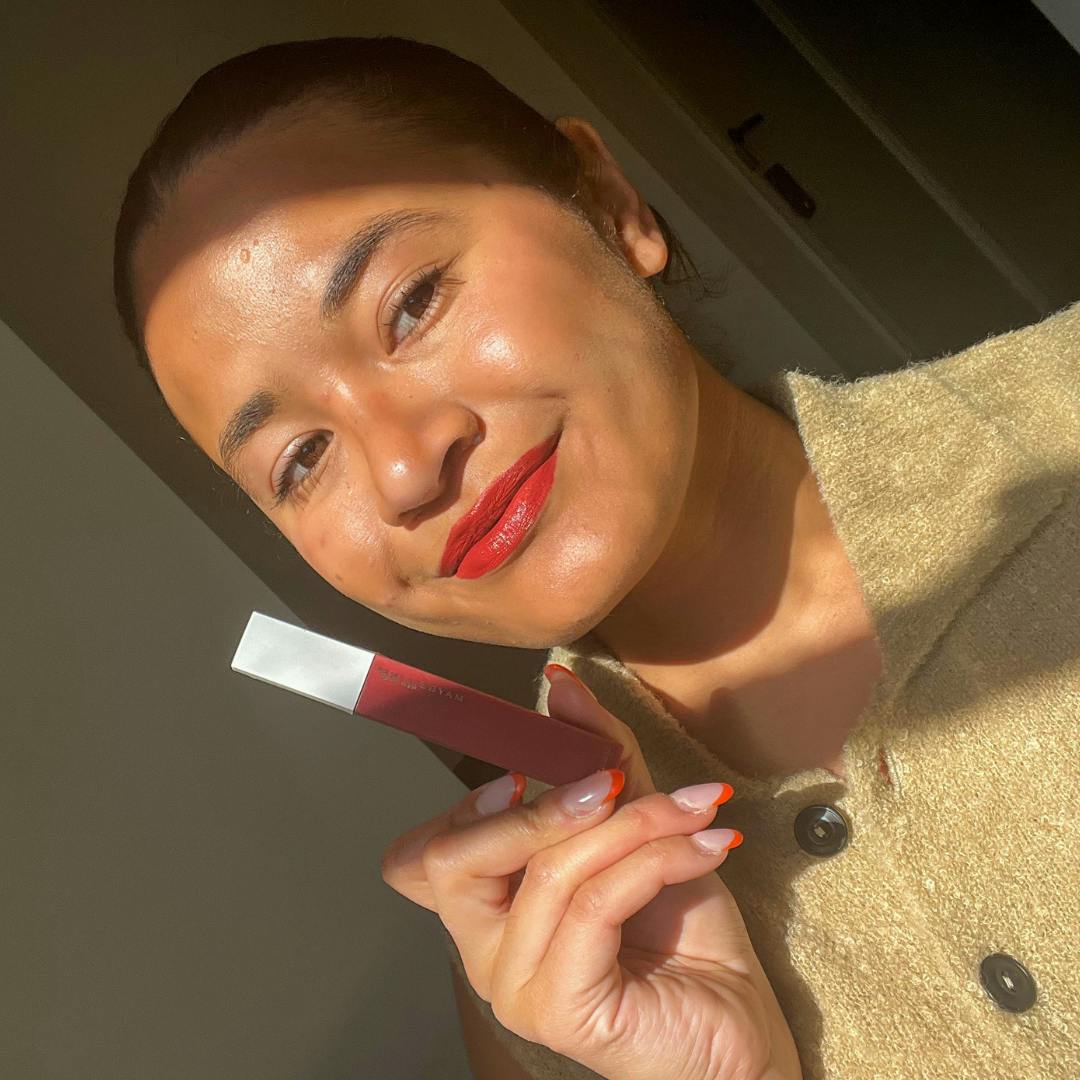 Beauty Products That'll Make You Smile, Literally
When we feel great on the inside, it shows. Not only do we smile more and feel uplifted, happy and healthy, but our hair appears more lustrous and healthy and our skin more vibrant and youthful. Positive internal wellbeing can have a great effect on the health and vitality of your skin and hair. Wondering how feeling better on the inside can help you look great on the outside? And what you can do to feel and look your best? Give these great products from Oz Hair and Beauty a try - we guarantee they'll soon get you smiling!
Orgasm with the Lady Bondd Eryn Vibrator
If you're struggling with sleep, stress, sexual anxiety or problems, using a vibrator might be the solution! Vibrators don't just deliver pleasure - they can also stimulate better physical and emotional health. Having an orgasm can help you sleep more soundly, release stress, maintain great sexual health and even rectify period pain. The reason? An orgasm releases various healing, relaxing and pleasure-inducing hormones, raises the heart rate and gives pelvic muscles a workout - not to mention it can deepen the bond with your sexual partner.  
 
While there are many vibrators to choose from, you can't beat the Lady Bondd Erryn Bullet Vibrator. Don't let its small size deceive you, the Erryn's a real firecracker. Coated in the softest silicone for your comfort, you'll experience the greatest possible stimulation with its 10 vibration modes. Its simple design and single-button control create ease of operation, and as it's quiet, so you won't need to worry about noise or about being interrupted. Enjoy up to three hours of mind-blowing pleasure with this fantastic product from Lady Bondd - you're bound to leave them all guessing why you're looking and feeling so great! 
Feel empowered wearing the Maybelline SuperStay Matte Ink Liquid Lipstick
Lipstick might not look like much, but it definitely packs a punch. For years, it's been held up by women as a symbol of protection, even believed to ward off death. It's been adopted as a sign of rebellion and protest. And it's come to signify healing, positivity and vitality in times of trauma and trouble. The colour of our lipstick - whether it's a calming, relaxed nude, a powerful, racy red, a fun orange or pink, or an elegant plum - can impact our mood, helping us to feel more confident, healthy and empowered wherever we go.

With Maybelline's SuperStay Matte Ink Liquid Lipstick, you'll feel great all day long. Its perfect matte finish and long-lasting formula will keep you looking great up to 16 hours after application. With its special arrow applicator, you'll enjoy so much perfect precision in your daily makeup routine, you won't want to choose any other lipstick! Maybelline's Super Stay Matte Ink Longwear Liquid Lipstick is available in a great range of super-saturated tones, so you'll surely find a colour you love.
Enhance those pearly whites with Dr Robb Toothchews
Oral health and skin health go hand-in-hand: who knew? Research has shown that bacteria from your mouth, particularly those caused by infected teeth or gum disease, can actually lead to skin irritation, pimples, or cystic acne. Cavities or gingivitis can also cause breakouts closer to your lips, while dental surgery can trigger pimples near your jaw or ears.  
 
While there are many causes of skin irritation and breakouts, if you suspect your oral health is to blame establishing a good care routine could make all the difference and set you well on your way to healthier, happier skin and a more positive wellbeing. Brushing, flossing, and regular check-ups can help, and to take your oral care regimen one step further, why not switch to the Dr. Robb Toothchews. Using only natural ingredients to improve your oral health, remove stains and improve whiteness, these sustainable and innovative little bad boys also help us to save water, and come in fully recyclable packaging so you won't be contributing to the growing issues of throwaway culture and single-use plastic.
What's not to smile about when you're reducing your carbon footprint and improving your pearly whites? 
Dial up your smile when you shop at Oz Hair and Beauty
At Oz Hair and Beauty, we're passionate about helping you feel great - from the inside out. We know that looking great and feeling even better is so important to you, and that's why we proudly stock only the highest quality hair care and beauty products for our valued clients throughout Australia. Our products are all tried and tested, so you know we're only providing you with the best. At the heart of all we do is you - the customer. That's why we do all we can to ensure you feel supported in your beauty, skincare, and healthcare choices. With our quick shipping rates and response times, we strive to help you make the most of your shopping experience with Oz Hair and Beauty. And once you order from us, we'd love you to stay in touch! You can keep up with all we're doing and stay ahead of all the latest products and trends by subscribing to our email or following us on Facebook, Twitter and Instagram.