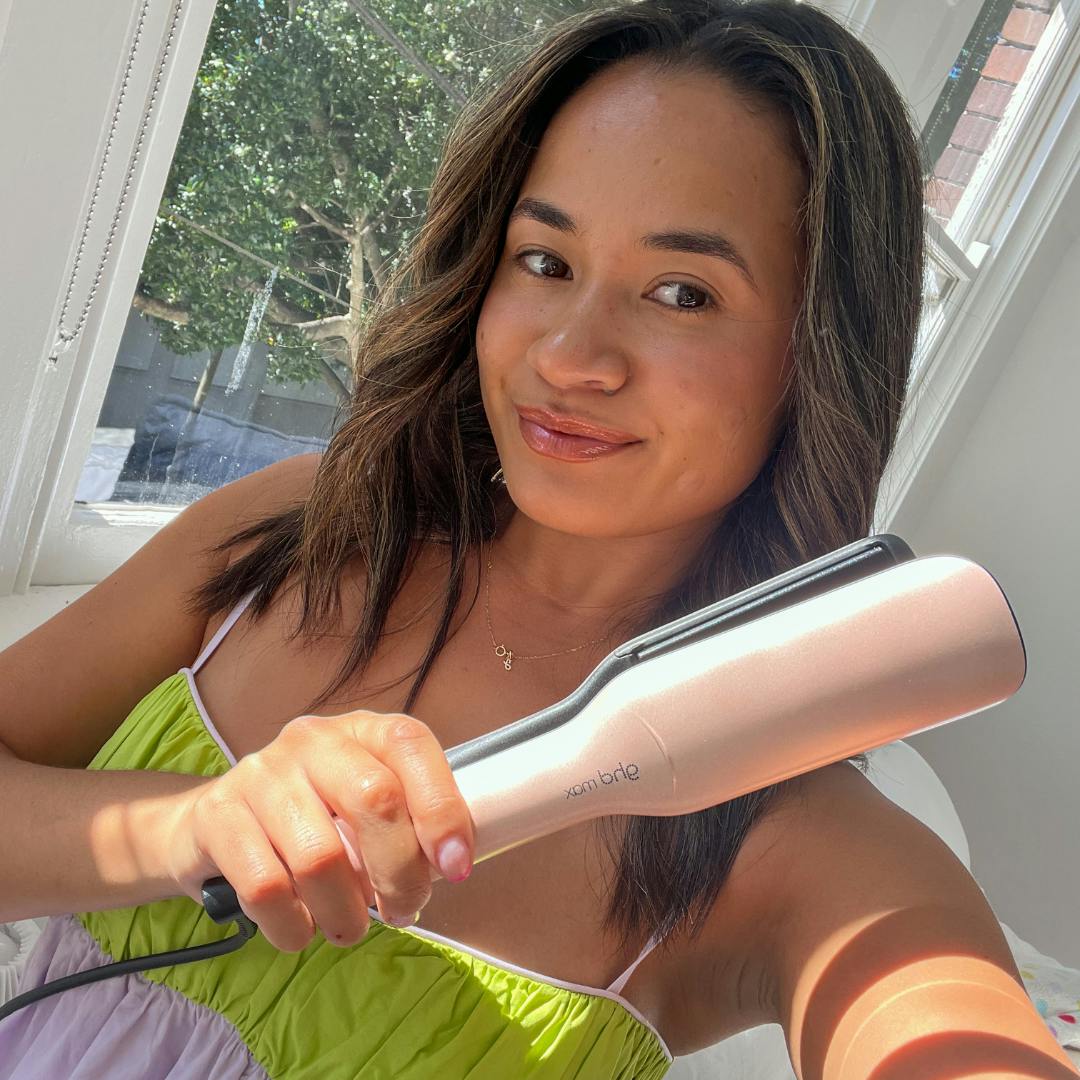 Are ghd Stylers Worth the Money?
Are ghd Stylers Worth the Money?
It is no secret that ghd stylers have taken the beauty industry by storm and have built a strong cult following. This, however, has led many beauty fanatics to debate whether or not ghd styling tools are worth their price tag.
So, are ghd straighteners worth the money? Absolutely. Should you buy one? That depends on your needs and budget, but if you are ready to invest in quality hair tools, read on to discover everything you need to know about ghds, and whether they are worth the money.
What are ghd Stylers?
ghd stands for "Good Hair Day" and the brand is known for its high-quality styling tools such as hot brushes, hair straighteners and hair dryers. You can also find their range of hair curlers at Oz Hair and Beauty, which includes their famous, and very popular Classic Curl Tong.
The company has been able to build up a loyal customer base over time through word of mouth and advertising alone. Go online, and you will find that people simply adore sharing how much they love their ghd products and they are used by celebrity hair stylists across the globe.
Benefits of ghd Stylers
Essentially, ghd stylers are made for one thing – to style your hair. By buying your own, you can begin to get creative with how you wear your hair and produce salon-quality styles from the comfort of your own home.
ghd stylers can straighten, curl and dry your hair in a variety of styles. Whichever style you are going for, with the help of these pieces of tech, you will be able to achieve it. Whether you find yourself choosing to be experimental, eager to try out new looks you have never even considered modelling yourself or simply like to minimise how much time you need to spend on styling your hair, ghd products can help.
In addition to creating styling tools, ghd also create a range of haircare that ensures you can style your hair with heat whilst keeping it in the best condition possible.
If this was not enough for you to be swayed over, some ghd stylers can be used on wet or dry hair alike, so you do not need to worry about waiting until your locks are completely towelled dry before styling them with one of these devices. They recommend using the Sleek Talker on hair that is still damp so that you can ensure that your strands become sleek after you have used a heat device on them.
The classic hair straighteners from ghd come in a range of colours, including black, and white so you can choose the colour that best matches your aesthetic.
Quality
ghd are very well known for its professional level of quality which rivals that of other designer brands. Despite their professional quality, the products are easily affordable to anyone looking for good products to style their hair. Although there are cheaper styling tools available, the durability and quality of ghd products make them incredibly high-value. Made from the best metal plates and plastic materials, ghd stylers are bound to help you achieve amazing results.
The extent of their quality is even found in their exclusive gift boxes. ghd gift sets are one of the most famous products which the company offers, and they are the perfect present for any occasion. Whether you are looking to show someone you care, or that you love them, ghd gift sets are a great way of doing so. Not only do they come with all the tools needed to achieve salon-quality hair at home, but the products inside the packages also help you maintain good hair health.
Simply put, if you are looking for a gift that is going to make someone's hair look fabulous whilst upholding the best quality on the market, then the ghd Gift Set is perfect. Inside, you are bound to find one of their iconic ghd stylers and get other pieces included for cheaper prices.
Effectiveness
ghd stylers are not exclusively created for a certain demographic, which means they can be bought by any person, anywhere in the world. They are just as popular amongst professionals as they are with the general public. You might find them being used by top stylists, or simply a friend or family member. This is the beauty of ghd – it is a universal brand that offers high value. This is why they are so effective in their ability to produce great quality styles.
As for experience to use them, you do not need any! There are always tutorials online for those with little experience, or if you are more comfortable speaking directly to the seller of the product, the team at both ghd and Oz are here to help you out. In fact, we can even send you some of our own tips if you need them.
Factors to Consider When Buying ghd Stylers
As always, there are plenty of things you should consider when buying a straightener or styling tool from ghd. As a result, it requires careful thought when making this decision.
Here are some factors which you might find impact which is the best ghd straightener for your needs...
The Price
ghd's platinum hair straightener, for example, might be priced between $300-$400, but their features are immaculate. Not only do they have floating plates and a round barrel perfect for curling, but they also come with a high-quality brush, perfect for styling your hair. Thanks to their fantastic product quality, their stylers are more expensive than some other brands of flat irons. Although they are not nearly as expensive as some other luxury brands' offerings, the price difference is due to the fact that ghd have been around longer than others on the market. ghd produce a wide range of hair styling tools to various different specifications, this ensures they can offer some tools at a lower price range. This helps their products to be affordable for all, without compromising quality.
Hair Type
Have you got hair that is naturally too thick for any other straighteners or curlers? These stylers are great for thick hair because they have a wider plate than other pieces of kit. Due to its high-quality material, this styler also heats up quickly, so you can use it effectively whether you are in a rush to get to somewhere important at work or if you are late getting out of the house.
Is your hair sensitive to the heat from ghd stylers? If you'd like to reduce damage produced by heat as much as possible, you can use Bodyguard, their heat protector spray, to protect your hair. If you spray heat protectant on your hair before using these curlers, your cut will remain healthy and strong whilst applying any form of high heat.
Personal Styling Preferences
Sometimes, the ghd styler might not be the best tool to create the hairstyle you are going for, but this is all down to personal preference. If you are wanting a curly hairstyle, for example, then you might be best using a simple curler from the brand, or if you want to produce waves, then you can use a hot brush.
However, if you are hoping to create more advanced and complicated styles that use several different techniques, then a ghd styler can assist you with this. They can handle everything from curling, brushing, straightening and waving, so you do not have to purchase multiple tools to assist with your makeover.
The Range of ghd Stylers
ghd Hair Brushes & Combs
A ghd styler will never work if your hair is not in its best condition. Luckily, ghd hair brushes and combs are a great way for you to remove any tangles or knots before you style your hair and are a good investment for your money. Their brushes help to effectively smooth hair without pulling or snagging hair which can cause damage.
ghd Hair Curlers
Curling your hair can be done with the majority of our GHD stylers, but the company also stocks a range of hair curlers that are perfect for doing this quickly and efficiently. Many of their curling wands are available with multiple barrel options, so you can choose how loose or tight you want the curl to be.
ghd Hair Dryers
It is always hard to style your hair when your hair is wet. ghd hair dryers are high quality and will not break with extended use. They effectively distribute heat to ensure your hair dries quickly without becoming damaged. Their hair dryers can also be paired with a round brush to create bouncy blow drys.
ghd Hair Straighteners
If you are looking to straighten your hair, create loose waves or curl your hair with one tool, then using a ghd hair straightener is a useful multi-function tool. ghd straighteners can help you to create the perfect, smooth hairstyle.
ghd Hot Brushes
A hot brush heats up during its use, which makes it perfect for both styling and combing your hair at the same time. You can invest in one of these alongside your ghd styler to help with the more acute styles you are trying to replicate. Hot brushes are ideal for creating bouncy hair and help to style short fringes and layers.
If you're still unsure which ghd styler is right for you, reading ghd straightener reviews can help you learn more about a styling tool.
ghd Styler
A ghd styler can be a major investment, but it will save you time and help keep your hair looking great. We love ghd stylers here at Oz, simply as they are great at everything – for example, as ghd plates heat up quickly, they helps seal in moisture from products like leave-in conditioners and help to add extra boost and shine after styling.
A piece of kit like this is easy enough for beginners but versatile enough for experienced stylists who want something that offers more control over their work than a traditional flat iron would allow them, especially when working with longer lengths. Hairdressers and beauticians gain as much benefit as anyone else will from investing in ghd products. Plus, these accessories really do last forever.
The top reasons why ghd may be worth the money for you include:
You have thick hair that does not work with other hair straighteners.
You want to experiment with lots of new hairstyles.
You want some equipment that is long-lasting and durable, with years of usage.
You have a busy schedule and need some straighteners or stylers that will heat up quickly.
If you relate to any of these, then ghd stylers might be well worth the price for you! Regardless, we think ghd are a great investment. If you are ready to get started on using one on your hair, then we would definitely recommend investing in one of these amazing tools. Why not take a look at Oz Hair and Hair and Beauty.