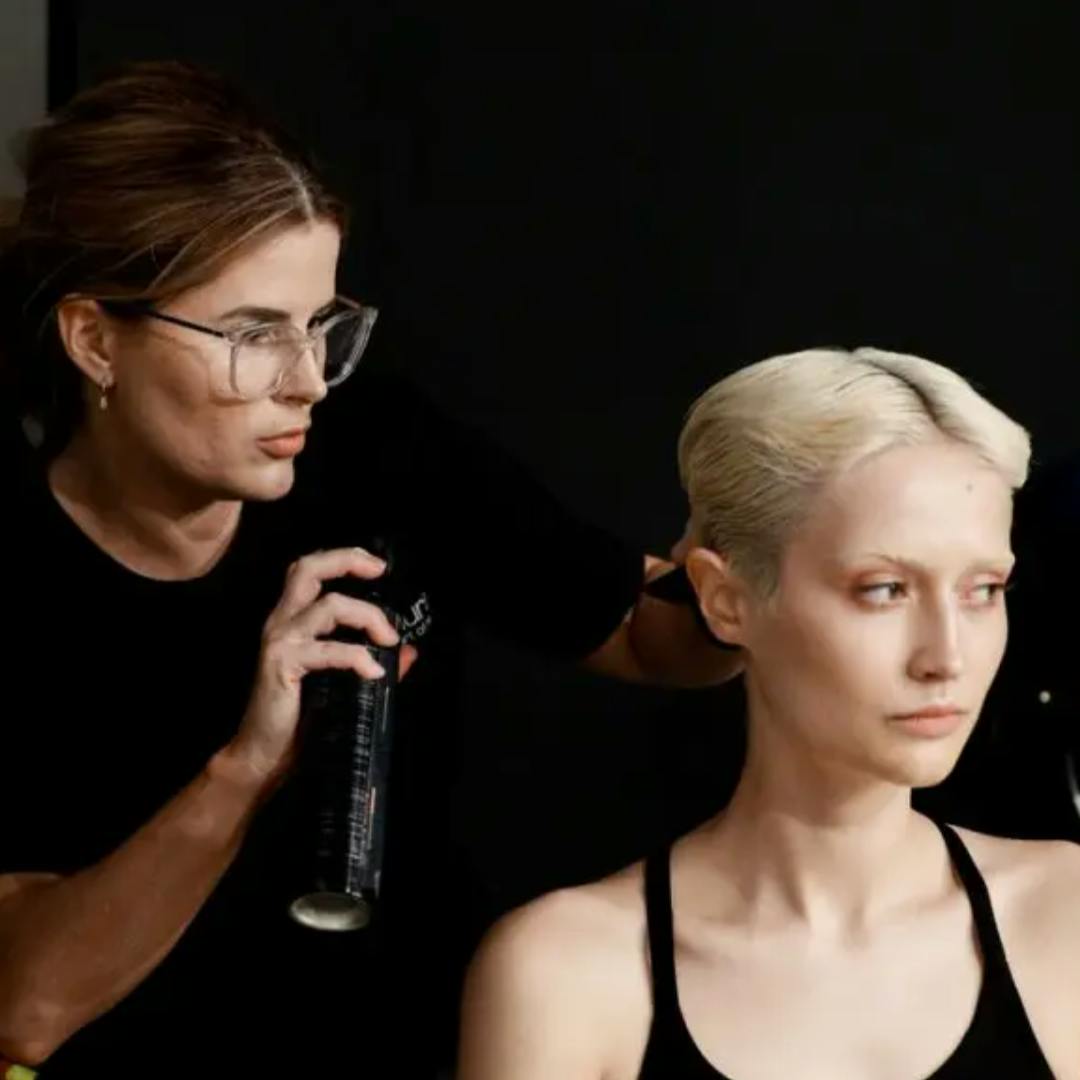 A Hairdresser's Perspective On The Benefits Of Metal Detoxing
At some point in our lives, we've all decided to detox - whether it's a diet detox, social media detox, but what about a hair detox? If you're like me, a hair detox is rarely top of mind, but it should be! Don't know where to start? Luckily, there are expert-approved ways to stop hair breakage and maintain your colour! We spoke to L'Oréal artist, award-winning hairstylist, girl boss and creative queen Brodie Lee on the range she can't live without and how to maintain healthy hair. Here's what she had to say! 
Tell us about yourself, your incredible hairdressing journey and why education is important to you. 

I started in the industry as an ambitious 13-year-old with big dreams. I've travelled the world working on fashion weeks, photoshoots from New York to London. Hair dressing has given me so many magical memories. My salon Rokstar has seen me with many industry award titles, both nationally and internationally and is home to some seriously talented hairdressers. Through education we continue to elevate the brand, the level of service and change clients lives with incredible technical knowledge, Education is what elevates our skill set and hairdressers keeps us at the top of our game and most importantly enthusiastic.  
 
Can you tell us why it's essential to maintain healthy hair? 
Who doesn't want healthy hair, in my mind its essential. Healthy hair enables you to do more with colour, it falls beautifully has bounce and shine.  
 
What are your top tips to maintaining healthy hair? 
Listen to your hairstylist! Use professional recommended haircare. Trust the journey and just like your skin you should treat your hair with care.  
 
We'd love to know more about the L'Oreal Professionnel Metal Detox range! What's in the range and why should we introduce this into our haircare routines? 
The metal detox range is amazing for insuring no damage and colour longevity. Colour looks shiny, Hair looks healthier, and it's proven to reduce breakage by 97%. It's a no Brainer. 
 
Who can use the L'Oreal Professionnel metal detox range/who is it for? Can anyone use this? Can virgin hair use it? 
Metal detox is for everyone. It literally helps to remove metals and minerals which everyone's hair contains.  
 
How often should we be using it?  
Every colour service should be using metal detox as it is going to help with achieving the best colour results. Clients should be using it as part of their haircare routine weekly to maintain results and ensure their colour can last longer.  
Do we need to be using them all in conjunction with one another? Or can we use them separately?  
For the best results we recommend our clients to be using them all together as this ensures that the hair is taken care of, and they get the full benefits of the protocol. 
 
Why is it important for you, or any salon to use the L'Oreal Professionnel Metal Detox range on clients? 
As a salon why wouldn't we use it? Metal Detox protects the hair from harsh chemicals, ensuring our colourists can get the best colour results and shine without compromising the integrity of the hair.  Whilst also making our colour last longer in between services. 
If there's metal in water that is damaging to our hair, are there other external pollutants that contribute to excess copper? 
Absolutely! Especially while being in inner city there is more dust and pollutants in the hair that can also contribute to the health of our hair. 
Okay, to round off this amazing interview, we've got 3 quick-fire Q's for you; 
What's your fave hair trend at the moment? Platinum Blonde thanks Kim!  
What's a styling hack that everyone needs to know about? Using Loreal professional Transformer and Plaiting your hair before bed and then straightening the ends the next day for the perfect "it girl" wave. 
Would you rather have split ends for life and never be allowed to trim your hair? Or never be allowed to colour your hair again? Can I phone a friend? This one's hard! I'll take split ends because they will eventually break off and I'd rather coloured hair!!! 
Shop the L'Oréal Professionnel Metal Detox Shampoo and Mask at ozhairandbeauty.com.