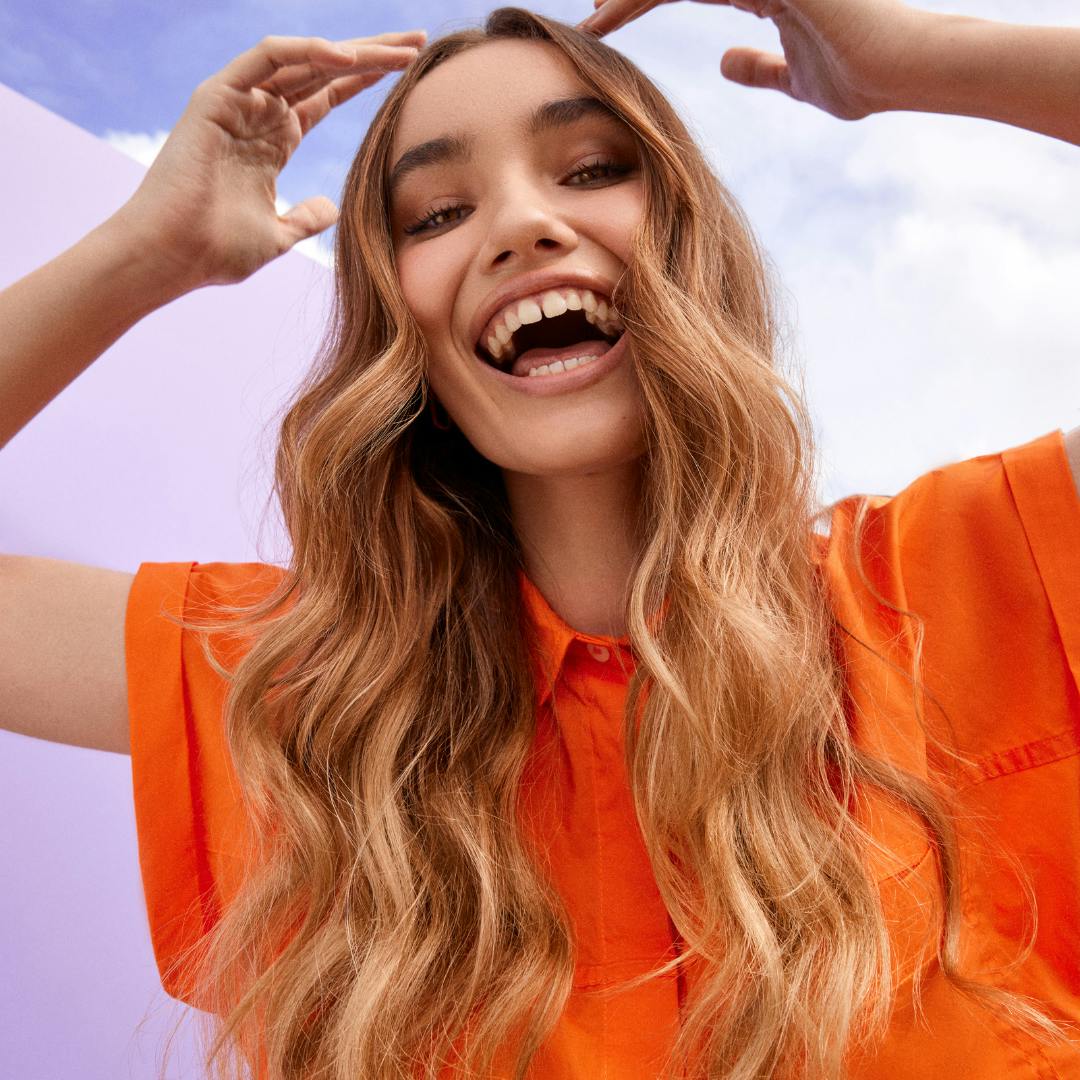 23 Beauty Products you need in 2023
New year, New me! Here at Oz Hair and Beauty we don't gate keep. We want to share all the best beauty buys with you so you can upgrade your beauty routine in the new year.
To help you curate your new must-haves & go-to's, we've rounded up our Top 23 products you need to try in 2023. 
If you haven't heard of Olaplex No.3.... Where have you been? This Cult-Fave restores & revives hair to a healthier state. The Olaplex No.3 Hair Perfector works to repair the broken bonds that may be caused by heat-styling, & colour treatments and links them back together to create healthy bonds. Expect healthier and happier hair when you use this miracle worker!  
 
If your hair needs some extra TLC, might we suggest the ever so popular K18 Leave-In Molecular Mask. If you've put your hair through constant colouring, heat & styling you might want to consider adding this mask to your hair routine. For stronger, softer and more manageable tresses.  
 
We love a versatile hair product, and the Incredible Milk does it all! A Intensive spray mask for all hair types with 12 effective benefits like frizz control, heat protection, added shine, volume, & many more! If you're in need of a time saver product this is the one for you!  
The ELEVEN Australia Miracle Hair Treatment is an all-rounder and an all-time classic, beloved since 2011. This leave-in treatment suits all hair types, offering softness, elasticity, strength and shine no matter who you are. It works against frizz, adds body to fine hair, and improves the manageability of coarse hair. It's really very good, is what we're saying. 
Give your hair outstanding nourishment with the Kérastase Elixir Ultime Oil Serum. It's a versatile treatment infused with a quality formula, Oléo-Complexe, to give your hair the strength and vibrancy it needs, along with quality protection from heat. You'll help keep frizz at bay while boosting the natural shine of your luscious locks. 
If you're an A-Beauty lover, then you've probably heard of Nak Hair and if there's one product you need in your hair routine it's the Replend Crème Leave-in Moisturiser. A daily no-rinse leave in treatment that detangles, protects and adds softness and hydration to your locks. It's vegan & made without parabens & sulphates – We love it! 
 
If your schedule tends to be booked and busy, but you want to maintain healthy hair, we have your new holy grail product! Take one minute out of your day to give your hair the ultimate deep treatment it deserves with the Muk Deep 1 Minute Ultra Soft Treatment. This effortless treatment boosts hydrations, restores hair's strength & elasticity, adds moisture and increases softness. 
 
For some of us, our hot tools are a part of our daily hair routine (guilty!) which means we need a product the protect our locks from serious heat damage. The De Lorenzo Extinguish is the ultimate anti-breakage protection thermal spray that everyone needs to reduce damaged caused by intense heat. This Best-Selling thermal spray shields hair from breakage and split ends and protects up to 240 degrees. It's infused with Argan oil, leaving hair luxurious silky, conditioned and with an opulent shine.  
If you use a night cream for your skin, then why not treat your hair to a creamy serum that works while your sleep. The Nutritive 8H Magic Night Serum smooths, hydrates and detangles your hair so you don't wake up with a serious case of bedhead.  
 
If you're at the point where you're unsure if there's any way of restoring your hair to a healthier and happier state, meet your hair saviour: Goldwell Rich Repair Conditioner. For even the most severely damaged hair, this conditioner instantly increases combability, restores natural elasticity and effectively reduces hair breakage. 
Calling all blonde babes! Want to get rid of unwanted yellow and brassy tones? Then we suggest the Muvo Ultra Blonde Shampoo. Remove unwanted yellow and brassy tones from blonde, grey, bleached and highlighted hair while hydrating your locks with maximum strength and violet dye to ensure optimum toning. Every Blondie needs this in their routine! 
 
If your hair has a mind of its own and isn't always agreeable with you, you might like to try the Vivant Revitafoam. A multipurpose, moisturising foam that detangles locks, minimises frizz, dryness and enhance hair elasticity.  

Put your hair through the wringer? We suggest making amends by treating your hair to the Wella Intense Repair Shampoo. A gentle cleansing shampoo that repairs damaged hair and protects against further breakage. Your hair will thank you! 
Want to know what Chris Appleton's most used item is in his kit? It's the Color Wow Dream Coat Supernatural Spray. This Award-Winning styling spray smooths and protects hair from humidity for up to 72 hours whilst creating a high-gloss finish. If it's good enough for Kim Kardashian & Jlo, it's good enough for us!  
One product with 28 benefits: 1. Smooths & softens. 2. Shines. 3. Anti-frizz. 4. Anti-humidity. 5.Holds & controls blow waves. 6. Seals cuticle. 7. Colour protection. 8. Anti-pollution. 9. Reconstructs. 10. Strengthens fragile hair. 11. Gives volume. 12. Reduces blow dry time. 13. UV filter. 14. Detangles. 15. Improves elasticity. 16. Repairs dry damaged hair. 17. Protection from thermal styling. 18. Moisture retention. 19. Prevents split ends. 20. Reduces hair breakage. 21. Evens porous hair. 22. Anti-static. 23. Restores lustre. 24. Makes blow drying easier. 25. Protects again saltwater & chlorine. 26. Curly hair nourishment. 27. Define curls. 28. Soothes dry scalp... need we say more?  
Whether you want a colour refresh or intense colour results, you can have the best of both with the Scwhwarzopf Igora Expert Mousse 9,5 1 Pearl. This Mousse is best for a semi-permanent colour which conditions for shiny and vibrant colour results. 
If you're up to date with beauty trends, then you will know all about dermaplaning! For any unwanted peach fuzz, try the Bondi Blades Dermaplaning Blades. These blades remove soft facial hair that trap dirt and oils and promote smoother skin. They're good for your skin & good for the environment. Made from wheat straw, meaning they are eco-friendly, vegan and biodegradable.  
 
It's time to discover Medik8's best-selling cleanser: Medik8 Surface Radiance Cleanse. Made with AHA & BHA's, this gentle cleanser works to reveal smoother & brighter skin by exfoliating dead skin, breaking down impurities and clearing up blocked pores. Expect your skin to feel refreshed, awakened and noticeably radiant. 
If you're not applying sunscreen every day, we are here to remind you that SPF is simply non-negotiable. If you're in need of some sun protection, let us put you on Sun Bum SPF50 Lotion. A light texture that rubs in quickly and even better, it smells amazing!  

Finding your favourite tan can be tricky, but we're here to share with you the ultimate self-tan aka. Loving Tan Platinum Mousse. For immediate colour, while developing into a dark and natural looking tan. The colour guide technology ensures an easy, streak free application, every time. 
 
If there is one Clay Mask, we would recommend it's the Hey Bud Hemp Clay Mask – With over 2,000 reviews and testimonials, you know it's a winner. Reap the benefits of the hemp seed oil infused mask that works to clear up acne, improve moisture, regulate oils and fade dark spots.  
If you're one with short lashes, then you've probably tried every lengthening mascara or turned to Dr. Google with hacks on how to grow them – look no further, we've got you covered! The RapidLash Eyelash Enhancing Serum will be your new secret weapon to unlocking your full lash potential.  
If you're struggling with sleep, stress, sexual anxiety or problems, using a vibrator might be the solution! Prepare yourself for bliss with Roma, a powerful dual motor rabbit that will do the work for you. With a ribbed edge designed to target your G-spot while its bunny ears stimulate the clitoris, Roma also features 10 orgasmic vibration modes that will change your pleasure game. 
 
Shop our Top 23 products at ozhairandbeauty.com