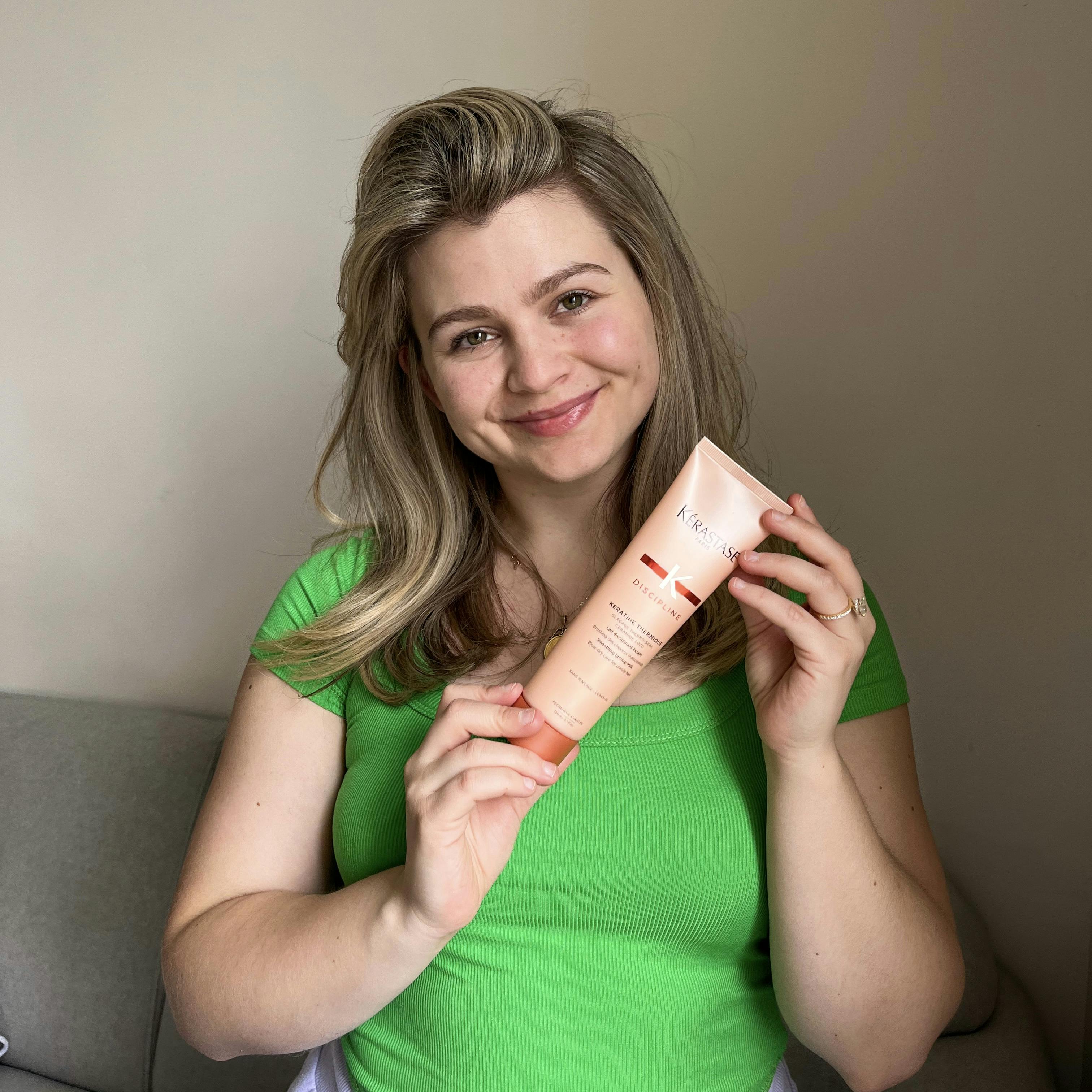 10 Ways to Avoid Frizz
Frizzy hair don't care - this now popular saying has even become a hashtag on Instagram, with many women choosing to embrace their natural hair in all its glory. Frizz is caused by a lack of moisture in your hair, leading to damage to the outside layer, or cuticle. If you're simply not digging the frizz or want to calm things down a little, what's there to do? Thankfully, there is a solution - these fantastic frizz-fighting remedies won't just reverse frizz once it's started, they'll even stop it in its tracks.
1. Get Regular Trims
If you leave it a bit too long between trims, you might notice an increase in your frizz. Even if you're trying to grow your hair out, it does need a bit of TLC from time to time. If you skip a trim, your hair will be more likely to break and develop split ends, which is a recipe for frizzy hair. Keep the frizz at bay with regular visits to the hairdresser. 
2. Shampoo & Conditioner
Regular trims are a great place to start, but what about the products you put in your hair?
If you have fine hair and struggle with frizz, you'll see great benefits with the Alfaparf Semi Di Lino Curls Refining Treatment Kit. Containing shampoo, conditioner, and a complimentary microfibre towel, this kit will help you naturally define your waves and curls, soften and hydrate your hair, and detangle those unruly knots and frizzy strands. 
If your hair's a bit on the thicker side, you'll love this Fix My Frizz Smoothing Shampoo and Conditioner Duo Bundle from RPR. Fortified with Carob Amino Acids, Collagen and Argan Oil, this shampoo helps your hair achieve its natural body, smoothness and gloss, minimising split ends and improving its shine. The formula's anti-humidity and anti-frizz ingredients keep your hair smooth day in and day out.
3. Water Temperature
Most of us love a hot shower, but did you know that water that's too hot could actually be contributing to your frizz woes? While hot water opens your hair cuticles, it also causes your hair shafts to swell - meaning more frizz. Cold water isn't always the best for your hair, either. Although it does reduce frizz, it won't do much to remove dirt, oil or sweat, and your hair won't feel great even after you've washed it. The solution, Go warm. Cleanse your hair with warm or hot water first, and then use cold water for the finishing rinse. 
4. Nourishing/Hydrating Hair Mask
Hair masks are all the rage, and it's not hard to see why. Goldwell Kerasilk Control Intensive Smoothing Mask will help you stop even the most problematic frizz in its tracks. With its added keratin and liquid silk, this mask smooths hair to provide outstanding control and shine. 
5. Leave-In Conditioner
If you've never tried a leave-in conditioner, CLOUD NINE's Magical Remedy is right for you. This incredible formula strengthens and protects your hair and repairs those troublesome split ends for a quality shine. It's perfect for all hair types and can easily be applied after your regular shampoo.
Want to blow-dry or style your hair, but are worried about frizz? Choose Kérastase Discipline Blow-Dry Smoothing Primer. With outstanding smoothing properties and thermo-seal glazing technology, this primer boosts your hair's shine and styling. 
6. Use a Micro Fibre Towel
With its tendency to cause friction, towel-drying your hair might be contributing to your frizz. The Kitsch Eco-Friendly Hair Towel is guaranteed to help you enjoy a frizz-free dry. Its environmentally-friendly fabric blend of cotton and bamboo limits rubbing and absorbs the ideal amount of water, leaving your hair refreshed, defined and soft.
7. Heat Appliance
Love styling your hair, but hate the frizz? Choose CLOUD NINE's Wide Iron + Bonus Cloud 9 Case. Its wider plate is designed for hair of every size and thickness and is designed to help you boost your hair's shine and gloss without the risk of damage.
8. Humidity Spray
Fight the humidity with Kms's Hair Stay Anti-Humidity Seal.This spray acts as a shield for your hair, protecting it from humidity and frizz for up to 72 hours. Its combination of ingredients helps seal your hair, boost its shine, and strengthen it to battle frizz. 
9. Style & Finish
Want a styling product that really does it all? The Natalie Anne Prep & Play All-In-One Cream is exactly what you need. Enhanced with sweet almond oil, it helps seal in moisture and restores your hair's natural shine. Use it as part of your styling routine to boost volume, diminish static, and prevent split ends.
10. Use Silk Pillow Case
Hair care continues even while you sleep, and Shhh Silk Silk Pillowcases is just what you need to give your hair its beauty rest! Made from 100% pure silk, these pillowcases prevent knots and split ends, reduce skin friction and improve hydration, prevent rashes and acne, and even boost your sleep quality.
Want to fight your frizz? Choose Oz Hair and Beauty
At Oz Hair and Beauty, we're fierce frizz-fighters. Shop frizzy hair products at ozhairandbeauty.com.