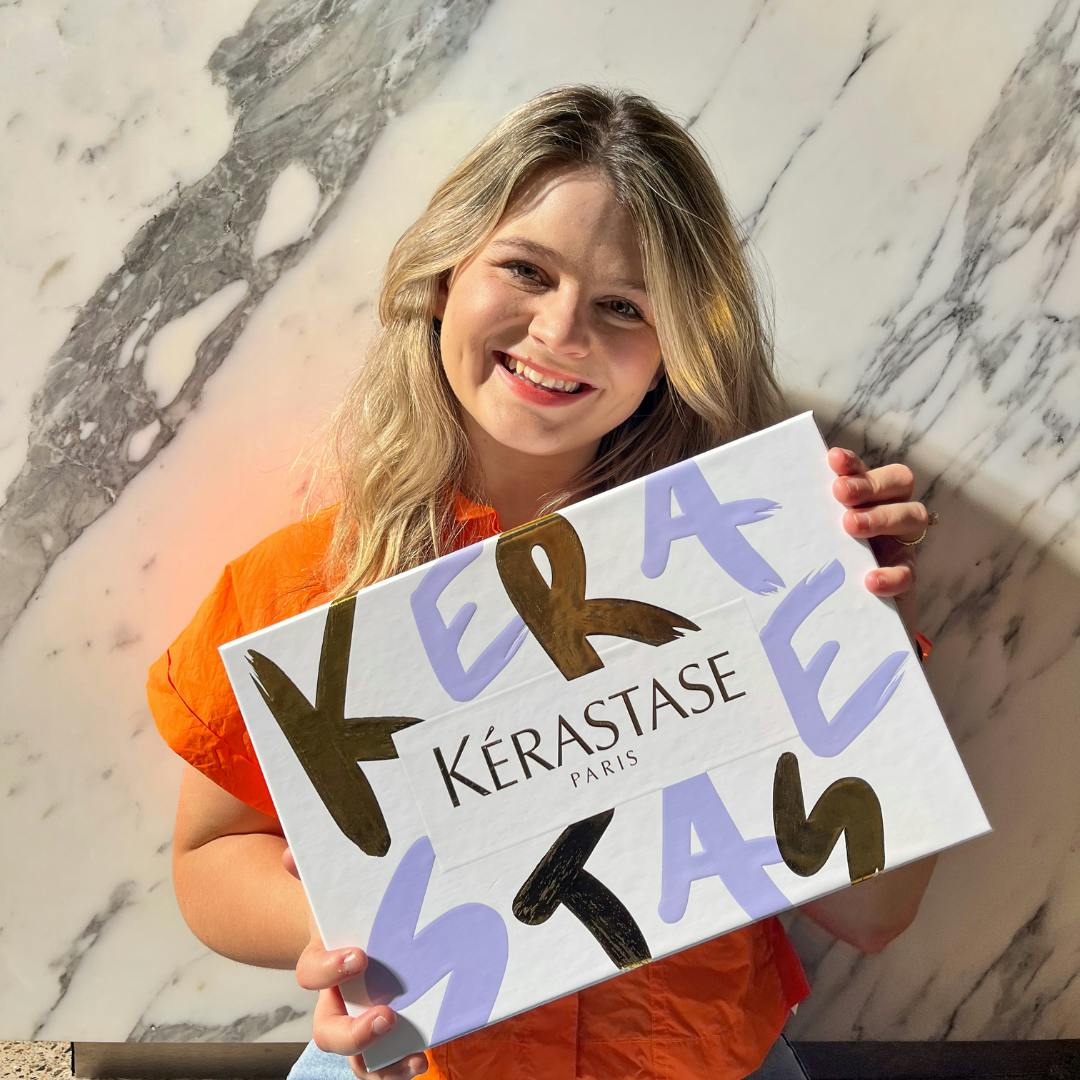 The Oz Gift Guide | Oz Hair and Beauty
The holiday season has officially begun, which means it's time to discover all the best beauty gift packs for your nearest and dearest. No matter who you're shopping for, gift packs are the way to go to take the stress out of your holiday shopping.  
The Oz Team have rounded up a list of the best holiday gifts for all the different types of beauty enthusiasts on your list (yourself included). 
Haircare Gift Sets 
Nak Holiday Platinum Blonde Quad 
For the blonde babes in your life that are looking to tone and maintain their vibrant colour, they'll love the NAK Platinum Blonde Quad. The set includes the NAK Hair Anti-Yellow Shampoo, Blonde Conditioner, Anti-Yellow 60 Second Repair Treatment & Hair Thermal Shield – It's everything a blonde could want!  
Kevin Murphy Lifted & Gifted Trio Pack  
For the friend looking to add a little oomph to their haircare routine, they'll love this Kevin Murphy Trio Pack. This limited-edition set includes Kevin Murphy's PLUMPING.WASH, PLUMPING.RINSE and the EVER.LIFT. It's everything you need to plump fine hair into more voluminous, luscious locks. 
Goldwell Kerasilk Control Trio Pack 
The Goldwell Kerasilk Trio is a great option for the person in your life looking to tame frizz for a smoother, sleeker look. This trio works to keep rebellious frizz and flyways in check, while protecting & smoothing your strands. The gift set includes the Kerasilk Control Shampoo, Conditioner and Intensive Smoothing Mask. Everything you need to send you well on your way to a more tamed mane.  
Kérastase Holiday Coffret - Curl Manifesto 
There's no better feeling than lusciously defined, hydrated curls (IYKYK) which is why The Curl Manifesto Gift Set will be a winner with your curl friends. This set includes Kérastase Bain Hydration Douceur, Curl Manifesto Hydrating Conditioner and the Kérastase Crème De Jour. Made with hydrating Manuka Honey & cementing Ceramide to define, strengthen and nourish your luscious locks. 
Hair Appliance Gift Sets 
CLOUD NINE Evergreen 
Give your hair-obsessed bestie the ultimate hairstyling gift with the CLOUD NINE Evergreen Collection Original Iron + Bonus Gifts. Still the same kindness without compromise offering healthier, stronger shiner hair every time you style. The set includes FREE GIFTS worth $125 including: The Evergreen Style Case, Accessories Bag, Forest Green Silk Scrunchie and Luxury Texture Comb it's the perfect gift for you or someone else this festive season. 
Plus make a difference to the environment this Christmas with NINE TREES PLANTED with every Evergreen Collection purchase. 
Ghd Unplugged Travel Gift Set 
For the jet-setter in your life, they will love and appreciate the ghd unplugged gift set to style on the go. Valued over $500, the set includes the Unplugged Cordless Hair Straightener, Mini Bodyguard Heat Protectant, Mini Paddle Brush & a Heat-resistant Carry Case. Convenience + good hair days on the go = the perfect gift set this season. 
Skincare Gift Sets 
Aspect Limited Edition Essentials Kit 
For the person on your list who loves luxury beauty, the Aspect Limited Edition Essentials Kit is guaranteed to put a smile on their face. Featuring advanced day and night skincare essentials that reveal radiant, healthy-looking skin. An antioxidant-enriched collection that hydrates, protects and smooths. 
Start Glowing with Murad 
Murad has some of the best skincare gift sets for the holiday season. Stay Merry & Bright during the holiday season with the Start Glowing with Murad Gift Pack. The set includes four products from the environmental shield range that is designed to brighten, smooth and give you healthier looking, radiant skin.   
Dermalogica Our Hydration Heroes Holiday Edition 
You can never go wrong with gifting Dermalogica each festive season. The Dermalogica Hydration Heroes Gift Set is a set your skincare bestie will thank you for. The kit includes a multi-active toner, skin smoothing cream and hydro masque exfoliant. All you need to take your skins hydration to the next level.  
 
Makeup Gift Sets 
Loves a Lippy Matte Lipstick Wardrobe 
If you have a lipstick lover in your life, you can't go wrong with gifting the Napoleon Perdis Loves A Lippy Matte Lipstick Wardrobe. Unlock 5 limited edition matte lipsticks infused with unapologetic pigment and long-lasting wear. A re-energised lippy collection is just what the festive season ordered.  
Real Techniques Flawless Base Brush Set 
Any makeup fanatic will appreciate a practical beauty gift like the Real Techniques Flawless Base Brush Set. This set includes a contour brush, detailer brush, buffing brush, square foundation brush and a brush cup to keep your brushes organised.  
Scented Candles & Fragrance Gift Sets 
Glasshouse Fragrances Eau de Parfum Fragrance Library Set 
For the person on your list looking for a new signature scent, the Glasshouse Fragrances Eau de Parfum Fragrance Library Set is the perfect Gift. 8 beautiful floral fragrances, each with their own distinct scent to match any mood. 
CIRCA Jasmine Magnolia Candle Diffuser Set 
No matter the occasion, you can never go wrong with gifting candles, especially when they smell as good as the Candle & Diffuser Set by CIRCA. Graceful, refined and utterly feminine, Jasmine and Magnolia whisper to the romantics among us. With gentle notes of Ylang Ylang and Frangipani, this fragrance conjures up the nostalgia of a summer evening. 
Shop all the best gift packs for the beauty lovers in your life at ozhairandbeauty.com