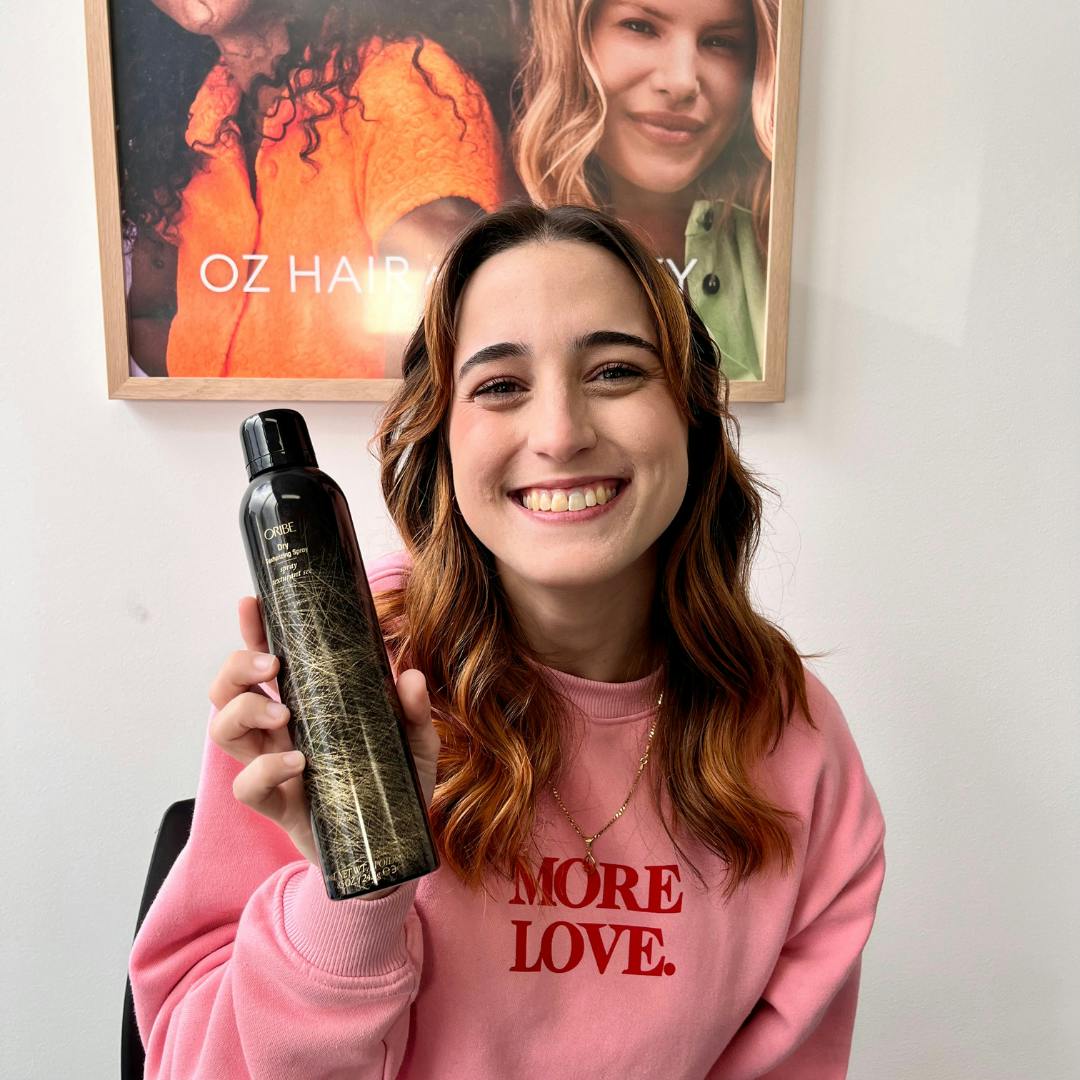 The Best Oz Frenzy Deals | Oz Hair and Beauty
If you're looking for an excuse to update your hair and beauty routine, we've got great news for you - the Oz Frenzy event is just around the corner! Starting on May 16th and running for a limited time, you'll have the chance to snag up to 40% off selected beauty brands.
To ensure you don't miss out on any of the amazing deals during this online shopping extravaganza, we've put together a handy list of the best beauty deals worth shopping during Oz Frenzy.
Get ready to fall in love with your hair all over again with Kérastase. The brand that is famous for its top-quality haircare products that work wonders for all hair types, IYKYK. For our coloured hair gals, the Kérastase Chroma Absolu range is a game-changer. What's so special about Chroma Absolu? Apart from protecting and nourishing your tresses, the secret is in the ingredients. This range has a unique blend of goodness that fights off the damaging effects of UV rays, pollution, and heat styling tools. So, you can say goodbye to faded, dull hair and hello to vibrant and shiny locks.
15% Off Kérastase. Prices as marked.
One of our fave Aussie-made brands you need on your radar is Bondi Boost. With a focus on natural ingredients and sustainable packaging, Bondi Boost is making waves in the beauty industry. For anyone looking to boost hair health and length, you'll love their Hair Growth range. Packed with nourishing ingredients like biotin, argan oil, and caffeine, expect your locks to feel healthier, stronger, and more luscious.
20% Off Bondi Boost Haircare & 15% Off Bondi Boost Hair Appliances Prices as marked.
If you're feeling a bit overwhelmed with all the haircare options out there and not quite sure where to start, NAK Hair is a great choice. Known for their high-quality, affordable products that are designed to cater to all hair types. We highly recommend trying the NAK Aromas Smooth conditioner, which is made with natural ingredients like argan oil and lavender. It'll leave your hair feeling silky smooth and smelling amazing, while also being gentle enough for even the most sensitive scalps.
And if you're looking for something that focuses on organic and clean beauty ingredients, be sure to check out ORI Lab by Nak Hair! Our all-time favourite product from this line is the ORI Lab Rescue Masque. When your hair is feeling as dry as the Sahara Desert, this treatment gives it the hydration it needs and restores moisture. Use it weekly for softer, more manageable hair - it's particularly great for those with curly hair!
20% Off NAK HAIR & 20% Off ORI Lab. Prices as marked.
If your dry tresses could use a little more TLC, might we suggest the Biolage Hydra Source range? Enriched with natural ingredients like aloe vera and passionfruit, this range locks in moisture and leaves your hair feeling soft, silky, and oh-so-smooth. Plus, Biolage's commitment to sustainability means you can feel good about using their products. So, if you're ready to say goodbye to dull and lifeless hair, give the Hydrasource range a try and prepare to be amazed.
20% Off Biolage. Prices as marked.
Matrix products are best described as the perfect fix for personal and professional use for all hair types. For our blonde babes, we highly recommend wanting to showcase your most beautiful blonde colour, you can do this with Matrix Total Results So Silver Shampoo. This professional clarifying shampoo cleanses and neutralizes unwanted brassy warmth, illuminates blonde highlights, and eliminates dull, yellow tones. For best results, use 1-2 times a week in place of your regular shampoo.
20% Off Matrix. Prices as marked.
Let's talk about L'Oreal Professionnel, the brand that provides quality hair care for salon-worthy locks at home. If you've been experiencing any of the following hair problems like dullness, breakage, or lack of volume, then it's time to try the Metal Detox Shampoo. This gentle cleanser is designed to get rid of the build-up of metals like copper and iron from sources such as hard water, pollution, and hair styling products. Expect the cleanest hair of your life with this hair saviour.
20% Off L'Oreal Professionnel. Prices as marked (excludes Steampod).
For our luxe hair lovers, there's Oribe. Known for its luxurious products, signature scents, and use of high-quality ingredients, it has become a best-seller and cult fave amongst hair stylists and celebrities. If we had to choose one crowd-pleaser, then the Dry Texturizing Spray is a must-try. This spray adds volume and definition to your hair while absorbing excess oil, leaving your locks looking fresh and fabulous. Trust me, once you try it, you won't want to go back to your old hair styling routine. Thank us later!
10% Off Oribe. Prices as marked.
If you're up to date with the latest Hairtok trends, then you've probably heard all about Christophe Robin's Cleansing Purifying Scrub with Sea Salt. If not, let us fill you in! This spa in a jar is ideal for our sensitive scalp pals. It removes daily build-up, helping to calm the sensation of itchy scalps while tackling oily roots and leaving hair looking beautifully shiny.
20% off Christophe Robin. Prices as marked.
Shop the best Oz Frenzy deals at ozhairandbeauty.com