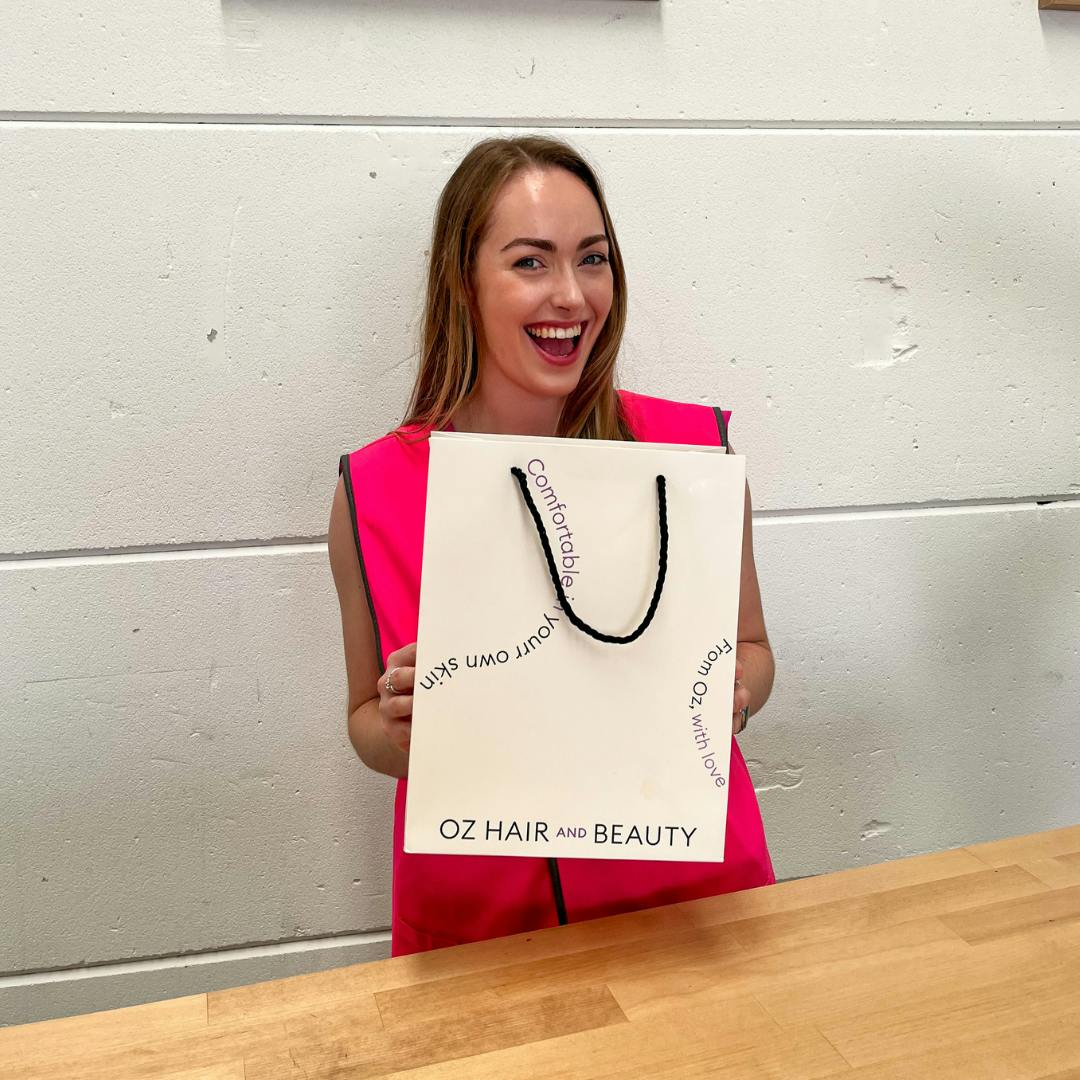 The Best Afterpay Day Hair & Beauty Deals
The time, effort, and money invested in ensuring a good hair day or a 10-step skincare routine is unmatched. So, when a sale like Afterpay Day comes along, it only makes sense to take advantage of the Best Beauty Deals. 
The Oz Afterpay Day Sale is finally here, running from 16th March 2023 to 19th March 2023 with up to 40% off selected hair and beauty brands and over 2,000 products on sale.
We've rounded up some of the Afterpay Day deals at Oz Hair and Beauty, so you can start filling up your carts with the best offers: 
Get ready to fall in love with your hair all over again, thanks to Pureology! They're all about making your locks look and feel their absolute best, with formulas that are free of sulfates, parabens, and mineral oil. We are obsessed with the Hydrate Shampoo and Conditioner, which leaves hair feeling silky soft and nourished. Treat yourself to some Pureology goodness and let your hair shine! 
20% off Pureology. Prices as marked* 
For our coloured hair girlies, you'll love the Biolage ColorLast Shampoo. It's a game-changer for maintaining vibrant, salon-worthy hair. Infused with orchid extract, this shampoo gently cleanses while preserving your colour's vibrancy for up to 9 weeks! Say goodbye to dull, lifeless hair and hello to radiant, bouncy locks. 
20% off Biolage. Prices as marked* 
Nak Hair is another one of our fave Aussie-made, vegan haircare brands. Made without sulphates, parabens, or animal testing. If you are overwhelmed by all the choice out there and not quite sure where to start, NAK Hair is a great brand to get into - it's both affordable and does wonders for your hair. The NAK Aromas Smooth conditioner is one to try! Packed with natural ingredients like argan oil and lavender, it'll leave your hair feeling silky smooth and smelling amazing. Plus, it's gentle enough for even the most sensitive scalps. 
20% off NAK Hair. Prices as marked* 
Another one from Nak Hair is ORI Lab by Nak Hair, the collection that focuses on organic and clean beauty ingredients. An all-time favourite is the ORI Lab Rescue Masque. When your hair is so dry it might as well be the Sahara, this treatment gives your hair a boost in hydration and restores moisture. Using this product weekly can help you achieve softer and more manageable hair, and it's particularly gorgeous on our curly hair gals. 
15% off ORI Lab. Prices as marked* 
Matrix products are best described as the perfect fix for personal and professional use for all hair types. For our blonde babes, we highly recommend wanting to showcase your most beautiful blonde colour, you can do this with Matrix Total Results So Silver Shampoo. This professional clarifying shampoo cleanses and neutralises unwanted brassy warmth, illuminates blonde highlights, and eliminates dull, yellow tones. For best results, use 1-2 times a week in place of your regular shampoo. 
20% off Matrix. Prices as marked* 
Let's talk about Redken, the ultimate haircare brand that's been rocking the industry since 1960. Their range of top-quality products is a hair lover's paradise, but if you're wondering what's the buzz around their bestsellers, we've got you covered! The Redken Extreme Shampoo and Conditioner are a match made in hair heaven for damaged tresses, while the Frizz Dismiss Anti-Static Oil Mist is the secret to smooth and silky locks. Trust us, your hair will thank you! 
20% off Redken. Prices as marked*. 
If you're having one of those days where your hair just won't cooperate with you, then you should consider adding the Goldwell Kerasilk Control Shampoo to your haircare routine. It works for all hair textures and adds shine and softness. An added bonus is that if you've had a keratin treatment at the salon, this collection helps to maintain results. We'd highly recommend pairing it with the Kerasilk Control Conditioner. Think less frizz and instead, shinier, softer, and more luscious hair - sounds pretty good, right? 
Up to 30% off Goldwell. Prices as marked*. 
When you're in need of a little something extra, try the KMS Moist Repair Leave-in Conditioner. This hydrating and lightweight treatment is the one thing you're missing from your hair routine because a spritz of this can help with detangling, hydrating your hair, while working as a heat protectant. You can also use it to help with styling your hair and taming those flyaways - a Bella Hadid bun never worked so well with the help of this product. 
20% off KMS. Prices as marked*. 
If you're up to date with the latest Hairtok trends, then you've probably heard all about Christophe Robin's Cleansing Purifying Scrub With Sea Salt. If not, let us fill you in! This spa in a jar is ideal for our sensitive scalp pals. It removes daily buildup, helping to calm the sensation of itchy scalps while tackling oily roots and leaving hair looking beautifully shiny. 
20% off Christophe Robin. Prices as marked*. 
Another Aussie-made brand you need on your radar is Bondi Boost. With a focus on natural ingredients and sustainable packaging, Bondi Boost is making waves in the beauty industry. For anyone looking to boost hair health and length, you'll love their Hair Growth range. Packed with nourishing ingredients like biotin, argan oil, and caffeine, expect your locks to feel healthier, stronger, and more luscious. 
30% off Bondi Boost. Prices as marked*. 
Shop the Best Afterpay Day deals at www.ozhairandbeauty.com.