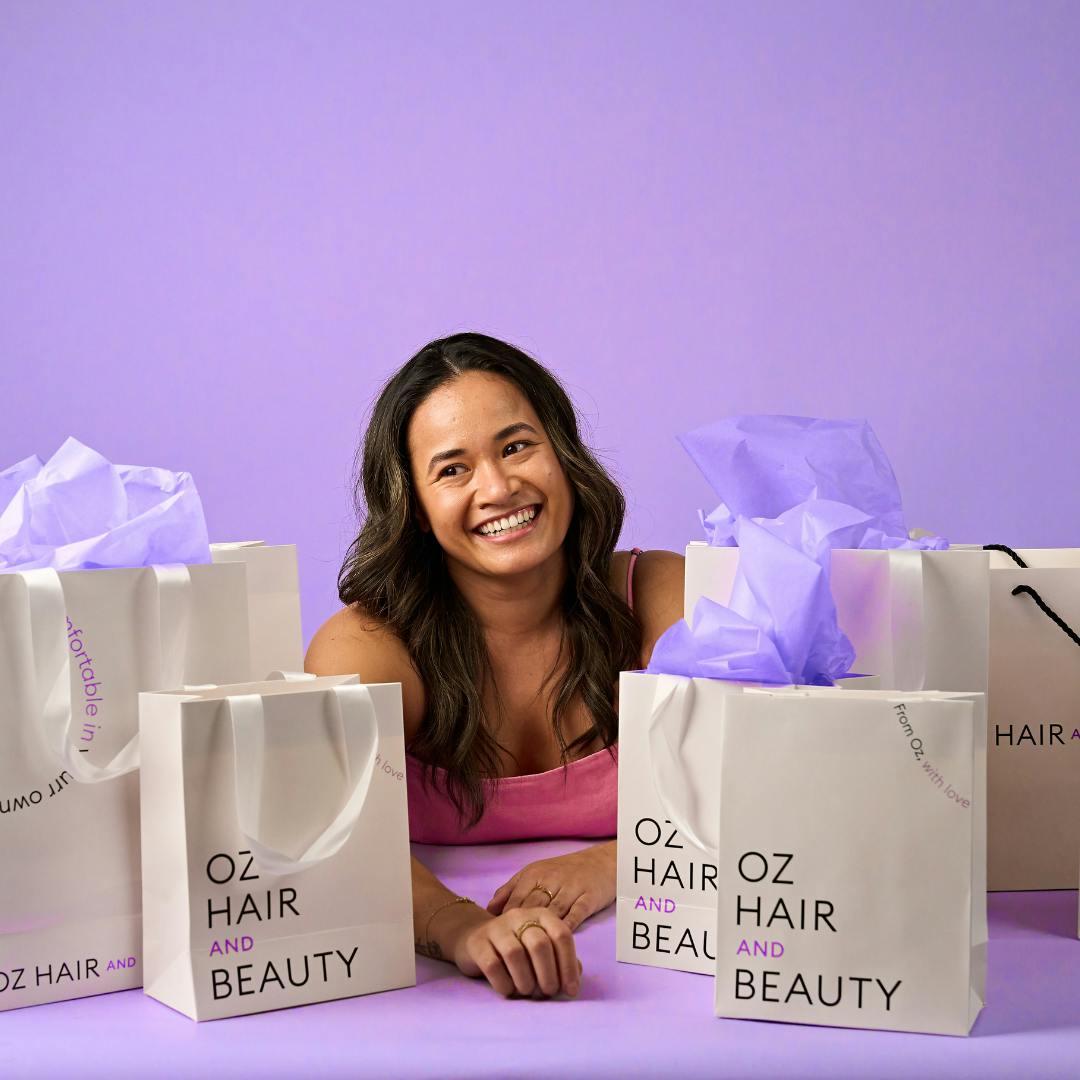 The Best Afterpay Day Hair & Beauty Deals You Don't Want To Miss!
If you're in need of a little retail therapy, Afterpay Day is just around the corner! The four-day shopping event starts on Thursday, 17th August, and runs until Sunday, 21st August. If you're looking for an excuse to restock your beauty cabinet or if you've had your eye on a new treatment, there's no better time to add items to your cart because we have the best deals for you! We've curated a list of the best deals you should definitely be adding to your cart! 
If you're overwhelmed by all the haircare choices out there and not quite sure where to start, NAK Hair is a great brand to explore - it's both affordable and does wonders for your hair. It's one of our favourite Aussie-made, vegan haircare brands, made without sulphates, parabens, or animal testing. The Hydrate Detangle Mist is a must-try! It's perfect for those who want to hydrate and protect their hair while improving its strength, elasticity, and manageability. 
Get 30% off NAK Hair. Prices are as marked.* 
ORI Lab by NAK Hair is a collection that focuses on organic and clean beauty ingredients. A crowd pleaser is the ORI Lab Rescue Masque. When your hair is as dry as the Sahara, this treatment boosts hydration and restores moisture. Using this product weekly can help you achieve softer and more manageable hair, and it's particularly beneficial for our curly-haired gals. 
Enjoy 20% off ORI Lab. Prices are as marked.* 
Another one of our Aussie faves is Mermade Hair. You've probably already heard of their iconic product, the Mermade Hair Waver, as it went VIRAL. For those who struggle to curl or wave their hair, this tool is a game-changer. Simply clamp down and release for instant, lush, and even waves. 
Save 20% on Mermade Hair. Prices are as marked.* 
Discover L'Oréal Professionnel's wide range of professional hair care products, including shampoos, conditioners, serums, hair masks, and much more. We highly recommend the Metal Detox Shampoo. It's perfect for colour-treated hair, effectively removing the accumulation of metal particles. Expect to maintain a vibrant colour, healthier locks and a soft & smooth feel. 
Enjoy 20% off L'Oréal Professionnel. Prices are as marked.* 
Matrix products are best described as the perfect solution for personal and professional use for all hair types. For our blonde babes, we highly recommend Matrix Total Results So Silver Shampoo to showcase your most beautiful blonde colour. This professional clarifying shampoo cleanses and neutralizes unwanted brassy warmth, illuminates blonde highlights, and eliminates dull, yellow tones. For best results, use 1-2 times a week in place of your regular shampoo. 
Save 20% on Matrix. Prices are as marked.* 
For our coloured hair enthusiasts, you'll love Biolage Colorlast Shampoo. It's a game-changer for maintaining vibrant, salon-worthy hair. Infused with orchid extract, this shampoo gently cleanses while preserving your colour's vibrancy for up to 9 weeks! Say goodbye to dull, lifeless hair and hello to radiant, bouncy locks. 
Get 20% off Biolage. Prices are as marked.* 
Let's talk about Redken, the ultimate haircare brand that's been rocking the industry since 1960. Their range of top-quality products is a hair lover's paradise. If you're wondering about their bestsellers, we've got you covered! The Redken Extreme Shampoo and Conditioner are a match made in hair heaven for damaged tresses, while the Frizz Dismiss Anti-Static Oil Mist is the secret to smooth and silky locks. Trust us, your hair will thank you! 
Enjoy 20% off Redken. Prices are as marked.* 
Get ready to fall in love with your hair all over again, thanks to Pureology. They're all about making your locks look and feel their absolute best, with formulas that are free of sulphates, parabens, and mineral oil. We're obsessed with the Hydrate Shampoo and Conditioner, which leaves hair feeling silky, soft, and nourished. Treat yourself to some Pureology goodness and let your hair shine! 
Save 20% on Pureology. Prices are as marked.* 
An Aussie-made brand you need to know about is Bondi Boost. With a focus on natural ingredients and sustainable packaging, Bondi Boost is making waves in the beauty industry. If you're looking to boost hair health and length, you'll love their Hair Growth Range. Packed with hair loving ingredients like biotin, argan oil, and caffeine, expect your locks to feel healthier, stronger, and more luscious.  
Get 30% off Bondi Boost. Prices are as marked.* 
Discover the innovative approach Nioxin takes to thinning hair. Unique personalized solutions are designed to give you a healthy scalp as the foundation for hair growth. For clinically proven hair density in 2 months, try Nioxin Night Density Rescue Intensive Therapy, a leave-in treatment with a powerful blend of antioxidants that leave the scalp refreshed. 
Save 30% on Nioxin. Prices are as marked.* 
Wella has been in the hair game for over 140 years, bringing you some fab innovations and services helping hairstylists unleash their creativity. Want soft, luscious healthy locks? Say hello to your new hair saviour, the Wella Professionals ColorMotion+ Structure Mask. Designed for coloured hair that provides a strengthened hair structure, shine, and lasting manageability.  
Enjoy 30% off Wella. Prices are as marked.* 
Another acclaimed Aussie-made brand in the industry is De Lorenzo. With a mission to deliver quality, natural-based, and environmentally responsible products, there are many must-haves. We've been loving the Instant Rejuven8 The Ends to add shine and moisture to our hair. It's amazing at preventing split ends and protecting against UV damage. 
Save 25% on De Lorenzo. Prices are as marked.* 
This one is for the skincare lovers. The journey to healthy skin starts with Medik8. Unmatched in its age-defying power and with a 5-star review, the Crystal Retinal 10 Night Serum is a fave for a reason. While it might be on the pricey side, you can be sure to see results of a supple, even-toned, more youthful-looking complexion. 
Get 20% off Medik8. Prices are as marked.* 
Discover your skincare sidekicks with Murad. Achieve visible skin transformations and a healthier-looking complexion with high-performing formulas and advanced scientific research. Are breakouts breaking your heart? Try the Murad Blemish Control Rapid Relief Spot Treatment to help fast track pimple reduction. 
Save 20% on Murad. Prices are as marked.* 
Want to know the secret to healthy, beautiful hair? It's System Professional, of course! System Professional believes that our hair care routine should be as unique as we are, which is why they've designed a range of hair products tailored to your hair and its needs. For those with sensitive scalps, we have the solution for you. The System Professional Balance Shampoo has a skin-friendly pH that moisturizes the hair without leaving it dry. 
Enjoy 30% off System Professional. Prices are as marked.* 
Looking to achieve maximum hair volume and radical texture? We have the answer: Sebastian. Offering the perfect hair care products for all hair types, the brand has a wide array of products from shampoos and conditioners to styling and beauty tools. The Sebastian Potion 9 is a fan favourite at Oz, with a 5-star rating. This versatile styling product can be mixed with other styling products to create a customized solution.  
Save 30% on Sebastian. Prices are as marked.* 
Shop the Best Afterpay Day deals at www.ozhairandbeauty.com.