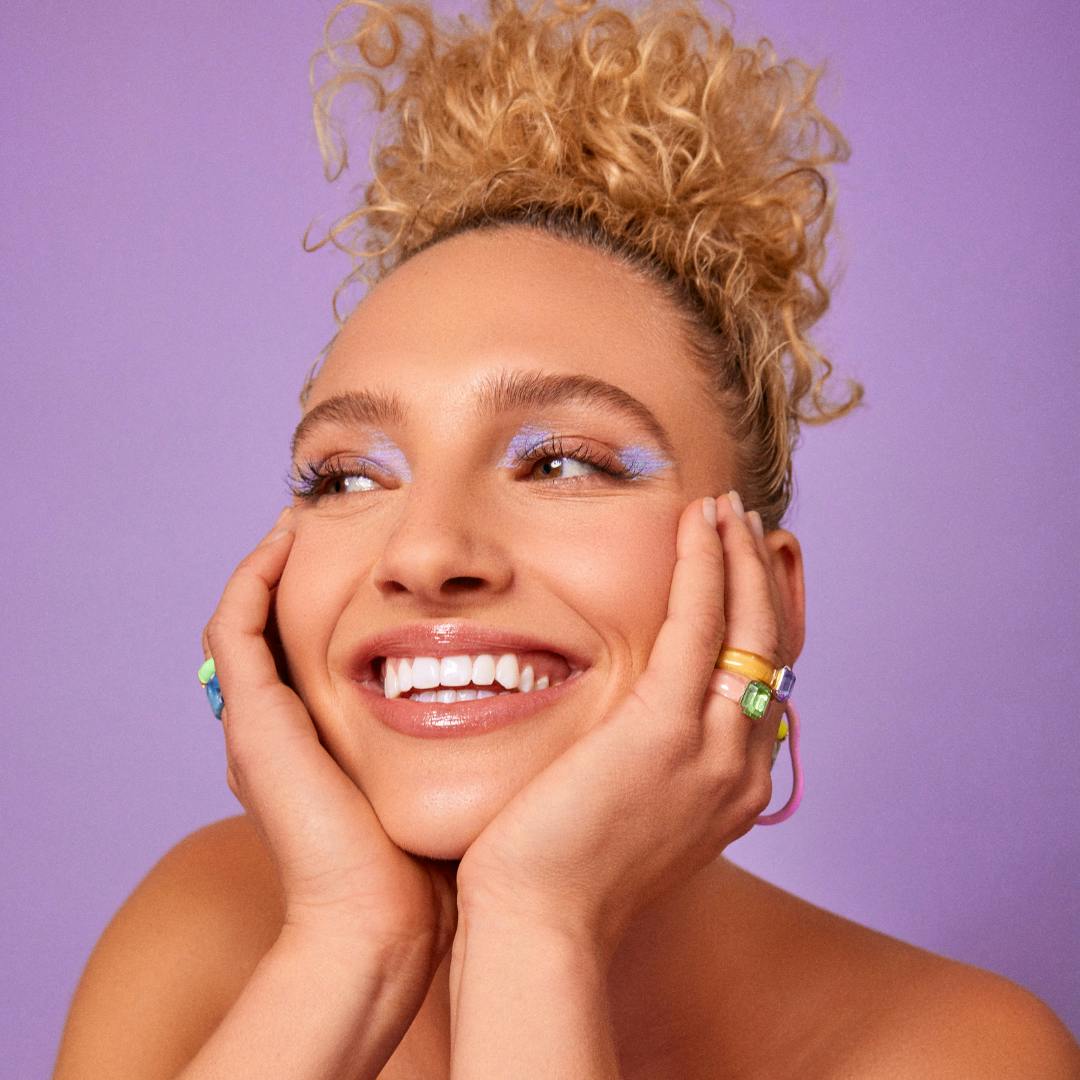 Black Friday Deals You Don't Want To Miss | Oz Hair and Beauty
Black Friday is approaching us fast… like seriously, where has the year gone? But this means major discounts on a ton of brands. Basically, if there's a time to indulge in some retail therapy, it's Black Friday. Whether you're stocking on your fave beauty products or getting in your early holiday gifts, now is your time to do it all.  
Here's what you need to know: The Oz Black Friday Sale will run from 24th November – 29th November. Get up to 40% off some of your favourite hair and beauty brands. Keep scrolling for a roundup of all the amazing brands taking part in our Black Friday sale and the best deals we have for you! 
(Excludes bundles, Hair Appliances and The Ordinary. Hair Appliances prices as marked) 
Kérastase 
One of the most iconic brands in the beauty industry has to be Kérastase. The brand that has blessed us with a wide range of highly effective hair products for every hair type & concerns. If there's one product we're loving right now, it's the 8H Magic Night Serum. If you have a strict night-time skincare routine, why not show your hair the same love & attention? If you have dry hair, this leave-in hair serum will nourish your strands while you sleep.
Offer: 15% off Kérastase (excludes bundles) plus, a further 10% off with promo code: BFCM 
Olaplex 
If you love your colour treatments when you visit the salon, chances are you've been introduced to Olaplex. A cult fave & best seller (for all the right reasons) is the No.3 Hair Protector. Your very own in-salon treatment that you can do at home. With each treatment, Nº.3 brings as many strands as possible back to their virgin-like state. No matter what state the hair is in, each Olaplex treatment brings amazing results. 
Offer: 15% off Olaplex (excludes bundles) plus, a further 10% off with promo code: BFCM 
Redken 
Started by Hollywood actress Paula Kent and her hairdresser, Redken was one of the very first brands to take a scientific approach to haircare. The Redken products give you that salon quality experience from the comfort of your own home. If you're putting your hair through numerous colour treatments & lots of heat styling, might we suggest using the Redken Acidic Bonding Concentrate Trio. This range is highly recommended by celeb hair colourist Cass Kaeding, whose client list consists of Hailey Bieber, Miley Cyrus and Kylie Jenner to name a few. It's super protective, strengthens your strands and boosts your colour. If it's good enough for A-List celebs, it's good enough for us. 
Offer: 20% off Redken (excludes bundles) plus, a further 10% off with promo code: BFCM 
NAK HAIR
NAK HAIR is another one of our fave Aussie made, vegan haircare brands. Made without sulphates, parabens, or animal testing. If you are overwhelmed by all the choice out there and not quite sure where to start, NAK HAIR is a great brand to get into - it's both affordable & does wonders for your hair. For those in need of an effective toning cleanser to neutralise strong yellow, gold reflects, look no further than NAK HAIR Blonde Plus Shampoo! Expand the lifespan of your colour treated hair with this superstar product. It's amazing for boosting blond tones and removing brass. Blond babes, you need this! 
Offer: 20% off NAK (excludes bundles) plus, a further 10% off with promo code: BFCM 
BondiBoost 
Another one of our favourite Aussie made brands is Bondi Boost! Their whole range is free from nasties, cruelty free and vegan friendly. If there's one range changing the hair game, it's the Bondi Boost Hair Growth Range. There's nothing better than a good hair day to boost your confidence & that's exactly what the Hair Growth range does.  It supports hair growth and reduces hair loss as it promotes thicker, fuller, healthier hair. Perfect for those who are starting to see the first signs of ageing or hair thinning – Your hair will thank you! 
Offer: 30% off Bondi Boost (excludes bundles) INCLUDES appliances plus, a further 10% off with promo code: BFCM 
ELEVEN 
ELEVEN is simple and uncomplicated when it comes to its haircare products - you know exactly what you're getting, which makes finding the right products for your hair concerns that much easier. The ELEVEN Australia Miracle Hair Treatment is an all-rounder and an all-time classic, beloved since 2011. This leave-in treatment suits all hair types, offering softness, elasticity, strength and shine no matter who you are. It works against frizz, adds body to fine hair, and improves the manageability of coarse hair. It's really very good, is what we're saying.   
Offer: 20% off ELEVEN (excludes bundles) plus, a further 10% off with promo code: BFCM 
Kevin Murphy 
No matter the length or finished style, everyone's favourite part about blow-drying their hair is usually the volume! To ensure hair doesn't fall flat, avoid applying too many products. Instead, prep hair with Kevin Murphy's EVER.LIFT for the perfect lift that is still smooth to the touch. EVER.LIFT is great for those who crave volume, it targets the roots for long lasting volume that moves with air and is formulated with our Zen Complex that includes Arctic Root Extract and Lavender Extract for results that last beyond your wash. 
Offer: 15% off Kevin Murphy (excludes bundles) plus, a further 10% off with promo code: BFCM 
K18 
If you're up to date with what's trending then you'll know about K18, because it's a crowd favourite especially for many hairstylists & colourists. The ultimate hair saviour you need in your life is the Leave-In Molecular Repair Mask. An at-home leave-in treatment infused with our patented K18Peptide™ that works to repair even the most extreme damage, renewing hair to its most youthful, healthy state. It's a winner. 
Offer: 15% off K18 (excludes bundles) plus, a further 10% off with promo code: BFCM 
GHD 
What many consider the crown jewel of the entire exceptional ghd straightener lineup, the Platinum+ comes with, well, plenty of pluses. This predictive styler recognises the thickness of your hair, adjusts power and heat to get your hair straight while maintaining the ideal 185-degree styling temperature. In addition to this, it cuts styling time in half which we're totally here for!  All this smart stuff makes it fantastic for those who have dry, damaged hair but don't want to give up heat styling. More heat often equals more issues when it comes to damaged hair, but with its unique heat-monitoring technology, the ghd platinum+ can save your hair from unnecessary damage.   
Offer: 30% off selected ghd stylers (prices as marked) plus, a further 10% off with promo code: BFCM 
Ori Lab 
Another one from Nak Hair is ORI Lab by Nak Hair, the collection that focuses on organic and clean beauty ingredients. An all-time favourite is the ORI Lab Rescue Masque. When your hair is so dry it might as well be the Sahara, this treatment gives your hair a boost in hydration and restores moisture. Using this product weekly can help you achieve softer and more manageable hair & it's particularly gorgeous on our curly hair gals. 
Offer: 20% off Ori Lab (excludes bundles) plus, a further 10% off with promo code: BFCM 
KMS 
KMS is a haircare and styling range that has developed an innovative technology called IOPS – Inside Out Perfecting System. In simpler terms - It's created to reveal more vibrant and healthier hair from the inside out. When you're in need of a little something extra, try the KMS Moist Repair Leave-in Conditioner. This hydrating and lightweight treatment is the one thing you're missing from your hair routine, because a spritz of this can help with detangling, hydrating your hair, whilst working as a heat protectant. You can also use it to help with styling your hair and taming those fly aways - A Bella Hadid Bun never worked so well with the help of this product. 
Offer: 20% off KMS (excludes bundles) plus, a further 10% off with promo code: BFCM 
Goldwell  
If you're having those days where your hair just won't corporate with you, then you should probably consider adding Goldwell Kerasilk Control Shampoo to your haircare routine. It works for all hair textures and adds shine and softness. An added bonus is if you've had a keratin treatment at the salon, this collection helps to maintain results. We'd highly recommend pairing it with the Kerasilk Control Conditioner that's designed to tame and smooth difficult to manager hair. Think less frizz and instead, shiner, softer and luscious hair - sound's pretty good right? 
Offer: 20% off Goldwell (excludes bundles) plus, a further 10% off with promo code: BFCM 
Shop all these amazing deals on your fave haircare & skincare brands at ozhairandbeauty.com